Selling? You've come to the right place.
For decades, Corcoran's real estate professionals have been helping home sellers through every step of the process, and to come away from the closing table secure in the knowledge that every "i" has been dotted and every "t" has been crossed.
Why Corcoran?
Our Experience
Back in 1973, a young entrepreneur named Barbara Corcoran launched her namesake residential real estate brokerage with a $1,000 loan and seven agents in a tiny office on the Upper East Side of Manhattan. The rest is history. Corcoran has been helping buyers and sellers realize their dreams ever since.
Our Agents
We know that a real estate broker is only as good as its agents, and Corcoran has more than 5,000 of the industry's best and brightest, carrying the flag in our core markets and across the country. Wherever you've set the sights, we're there.
Our Promise
Corcoran agents are backed by one of the real estate industry most experienced and effective marketing teams, whose innovative campaigns and sophisticated advertising programs including the revolutionary Social AI Engine ensure the broadest exposure for our clients homes. For you, that means more buzz, bigger offers, and quicker closings.
Our Values
From starting the conversation to sealing the deal, your Corcoran agent is committed to earning—and keeping—your trust. We're part of Realogy, a world leader in residential real estate, and we've been named to the Ethisphere Institute's list of the World's Most Ethical Companies for eight straight years.
Sarasota Herald Tribune Readers Choice Winner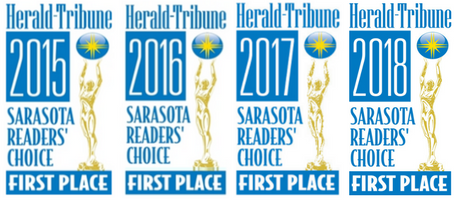 We are honored to have been chosen by the readers of the Sarasota Herald Tribune as the Best Real Estate Office in Sarasota for 2015, 2016 and 2017, 2018, 2019 and 2020
Exceptional service requires both dedication and knowledge. Our commitment to "Extraordinary" has been proudly recognized in the Sarasota Herald Tribune for three consecutive years as Best Real Estate Office by our clients and community.
Affiliations
Better Business Bureau
Who's Who in Luxury Real Estate
Institute of Luxury Home Marketing
Sarasota Chamber of Commerce
Lakewood Ranch Business Alliance
National Association of Realtors
Florida Association of Realtors
Realtor Association of Sarasota & Manatee Counties
Properties Sold by DWELL Real Estate/Corcoran Dwellings
Below are links to some of the transactions we have been fortunate to be involved with. Experience does matter when you are choosing a Realtor to hire. Please let us know how we can help you.