Huntington Pointe Homes For Sale - Sarasota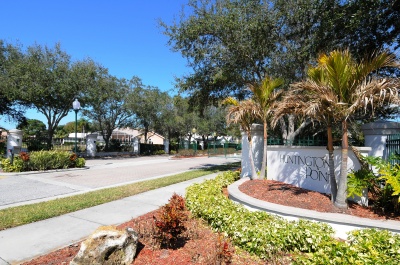 Browse all Palmer Ranch Huntington Pointe homes for sale and real estate in Sarasota, FL below! Palmer Ranch is arguably the best place to live in Sarasota Florida. To date, there are approximately 30 residential neighborhoods masterfully developed in the Palmer Ranch estate. On the southwest corner of the ranch estate lies Huntington Pointe, ideally located in close proximity to the mall, the beaches of Siesta Key and Nokomis Key, as well as the top-rated school district of Sarasota. To get information about Palmer Ranch, Huntington Pointe neighborhood property listings for sale or to schedule a home showing or private home tour, call or email the DWELL real estate professionals in Sarasota, Florida today.
Homes for Sale in Huntington Pointe Palmer Ranch Sarasota
September 23, 2023
Huntington Pointe Real Estate Market
Huntington Pointe Sarasota is a residential community located on McIntosh Road, and is comprised of charming single family home units that provide between 1,800 to 2,600 square feet of living space. Homes in the Huntington Pointe vary in style and architecture ranging from wooded residences to lakefront houses in two, three, and four-bedroom options. Even the most contemporary home in the Huntington Pointe is designed to blend harmoniously with the lush natural landscape of its surroundings. The level of security in this gated community is very high, affording families who value privacy unrivalled living preferences.
Huntington Pointe Community Amenities
Residents of the Huntington Pointe have access to nearby clubs namely, the TPC Prestancia, Serendipity Racquet Club, and the Potter Park YMCA. This allows the residents to socialize and foster intimate relationships with neighbors as they enjoy sports activities such as tennis, basketball, swimming, and even wall climbing. Fitness buffs will also benefit from the state-of-the-art equipments in the YMCA. For golf enthusiasts, the Stoneybrook Golf Country Club is beside the Huntington Pointe community. The club boasts of an 18-hole golf course designed to accommodate players with varying skill levels. If that is not enough, just a few minutes drive will bring those touring the area closer to all the best that Sarasota has to offer – white sandy beaches, magnificent art galleries and museums, unique shops for shopping, and a number of great dining destinations.
Location of Huntington Pointe