About Longboat Key
The northern half of Longboat Key is located in Manatee County while the southern half is part of Sarasota County. Access to the island is available via Bradenton from the north bridge or Sarasota from the south bridge. The entire island is located within the boundaries of the Town of Longboat Key, a Florida municipality incorporated in 1955.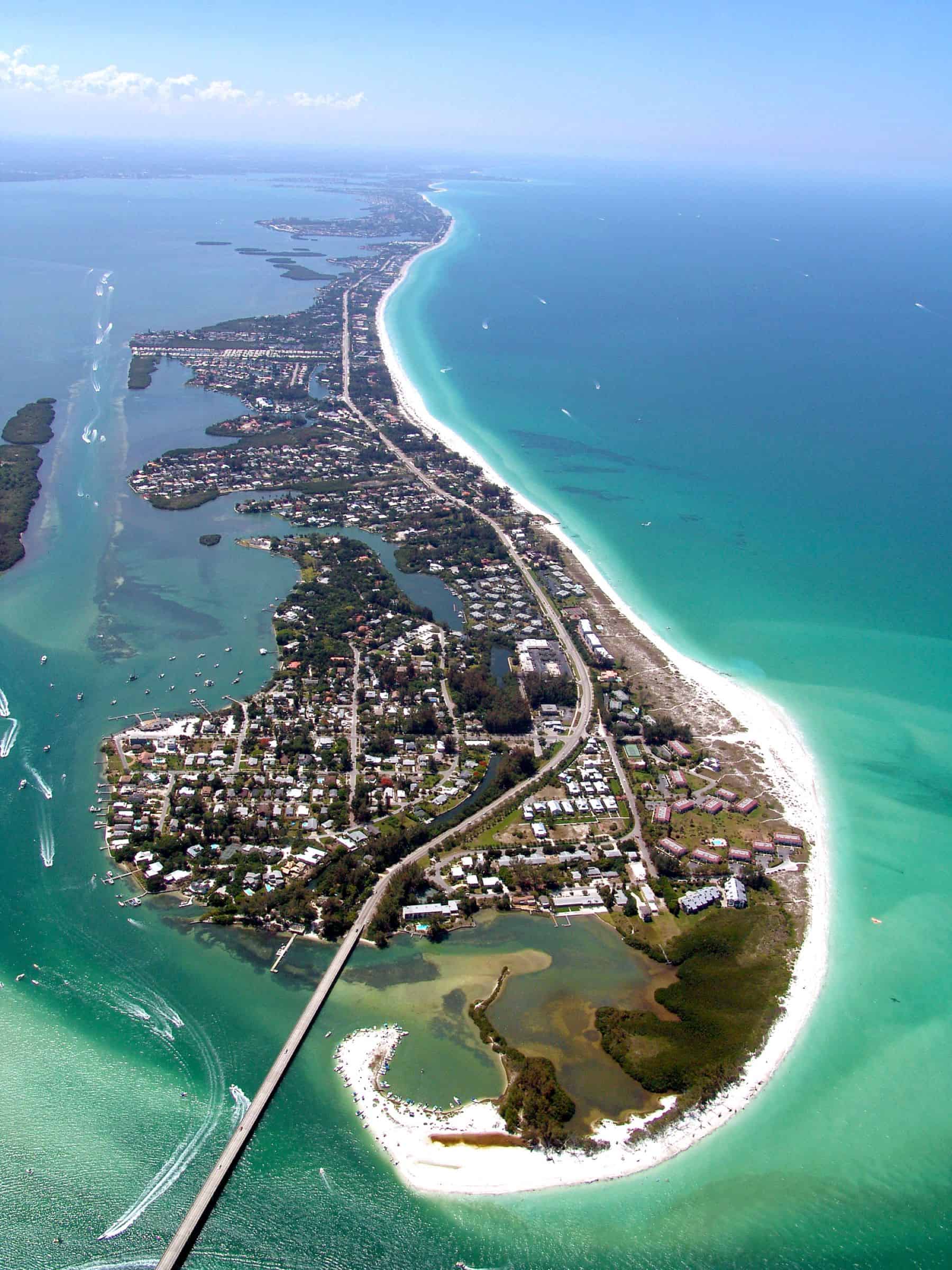 Longboat Key attracts vacationers from all over the world, and is popular among Europeans in both winter and summer months. Vacationers mostly visit Longboat Key to frolic on the beach and swim in the clear blue waters of the Gulf of Mexico. Other activities include boating, fishing, parasailing, jet skiing, playing tennis, shopping, and dining in either fine or casual restaurants on St. Armands Circle. In addition, Longboat Key is the only barrier island off the coast of Sarasota that features a golf course. Longboat Key is also conveniently located to Sarasota's culture district which is home to live theater, opera, symphony, ballet, movies, and art museums. All of the amenities of downtown Sarasota are within a short drive from the south end of Longboat Key.
North Longboat Key
To explore Longboat Key, you travel back in time when starting your road trip at the very North end. Here the quaint and historic Longbeach Village area dates back to 1912 when Longboat Key landowner Rufus Jordan constructed many of the early residences. Explore today's beautiful Key residences at real estate open houses and home tours, being sure to check out the current exhibition at the LBK Center for the Arts while in the area. You've no doubt worked up a thirst by now, so stop in at the MarVista Restaurant or Moore's Stone Crab for a cool libation along with your lunch. At both these legendary eateries you are looking out over the same waterfront view as the early Key settlers.

Your road trip continues as you drive south down the key past gorgeous beach-front single-family homes and condos to experience a totally different kind of island vibe at Jamrocks Jamaican Grill, a Caribbean restaurant & bar located along Gulf of Mexico Drive. Grab a Red Stripe and beef patty and sit out back on the water, watching the kayaks float by. Yeah mon, it's a must-do. Then pop into the LBK Historical Museum to get a final taste of Old Florida life with the Calusa Indians, well before all today's residences were built. This summer, take the time to explore North Longboat Key and discover the best of both worlds.
South Longboat Key
Come and "live la Vida Loca" on Longboat Key, Florida! While the phrase does mean "livin' the crazy life," it can also mean letting yourself go and livin' the good life. A crazy good life can be found year-round on LBK. The town is accessed on the south end by New Pass Bridge, a drawbridge that connects LBK to Lido Key and St Armand's Circle.

Starting from the south end, Gulf of Mexico Drive is the "main drag" that runs the entire 11 mile length of this picturesque barrier island. Cruise past landmarks such as Mote Marine Laboratory, Ken Thompson Park, the New Pass Pier, golf courses, condominiums, the historic Sarasota Sailing Squadron, numerous marinas and beautiful island neighborhoods and resorts.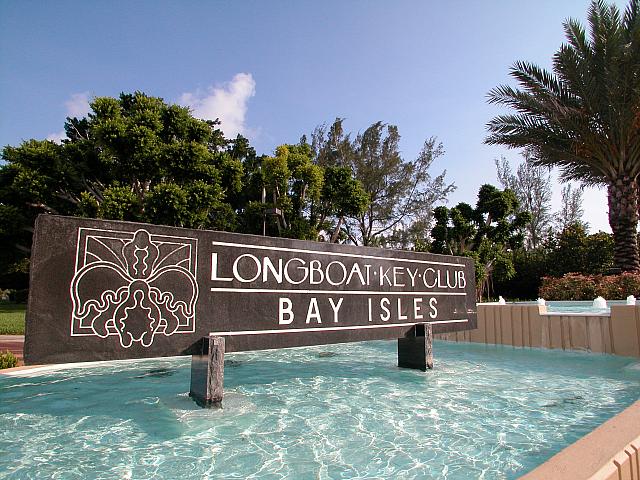 Some noteworthy destinations are nestled just north of St. Armand's Circle on Ken Thompson Parkway. Mote Marine Laboratory has been a leader in marine research since it was founded in 1955. All you budding marine scientists need to reserve your seat on a Sarasota Bay Explorers boat, the tour company that operates out of Mote Aquarium. Offering a variety of eco-boat tours, yours can even include a marine biologist to help identify the sea life that is pulled from the bay in your trawl net; puffer fish? stone crab? sea horse? Crazy! Livin' la vida loca, remember?

After all that seafood, check out the view from the New Pass Grill and Bait Shop. Since 1929, they figure they've sold about one million delicious "New Pass Burgers." Crazy! Help them increase that number.

Any sailors here? The casual Sarasota Sailing Squadron, also on Ken Thompson Parkway, was founded as a nonprofit organization by Sarasota residents. The Squadron grew out of the youth sailing program of the Sarasota Yacht Club in the late 1930s. The Squadron plays host to numerous national and international sailing competitions - check it out. What a view!
Things To Do on Longboat Key, Florida
Longboat Key is situated just northeast of Sarasota on the beautiful shores of the Gulf of Mexico. It boasts fantastic weather year-round, and offers residents and visitors alike a variety of things to see and do. Longboat Key is also easily accessible, as it's located less than half an hour from the Sarasota-Bradenton International Airport. Whether it's golfing, sailing, waterfront dining, or just relaxing on one of Longboat Key's gorgeous beaches, there's something that's sure to please everyone.
Golfing on Longboat Key
Longboat Key is known as an excellent place for golfing. There are a number of top-notch golf courses with breathtaking water views. Longboat Key Club and Resort, a AAA Four-Diamond resort, offers two different courses, the Harborside Course and the Islandside Course. The Harborside Courses faces Sarasota Bay, while the Islandside Course faces the Gulf of Mexico. Both courses are ranked among the best in the U.S.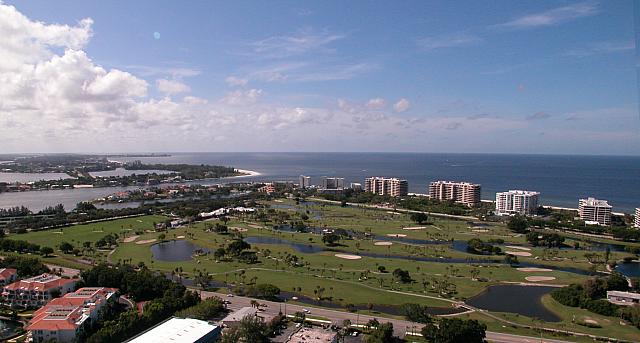 Longboat Key Beaches
It's no surprise that Longboat Key has amazing beaches, but what may surprise some is that unlike many beach destinations, there are plenty of places to escape the crowds. With twelve miles of sun-drenched, white sand beaches, there's always a place to relax and get away from it all. Many of the beaches are exclusively for the use of residents and visitors staying on the island, making them relatively uncrowded at all times.
Dining on Longboat Key
While it's nice to be able to relax in relative peace, most people don't want to be too far from civilization, which is part of the beauty of Longboat Key. Residents and visitors to the island are removed from the crowds that plague other parts of Florida, yet they're very close to some of the area's best dining. For an island its size, Longboat Key offers a variety of different cuisines to suit any taste or budget. Excellent seafood, French, American, Italian, and more is available on the island.
Sailing
Residents and visitors alike appreciate how easy it is to go sailing from Longboat Key. It's a great place for avid sailors to keep a sailboat, but novices can get in on the fun, too. Many places on Longboat Key offer chartered sailboat or yachting expeditions, as well as sailing lessons.
Water Sports
For those who aren't into sailing or golfing, there's plenty more to do on Longboat Key. Water sports, such as kayaking and canoeing, are incredibly popular on the island. Many people enjoy activities such as kite surfing, paddleboarding, and wind surfing, all of which are available for people of all skill levels. Still others love being in the water, and enjoy the variety of snorkeling and scuba diving available on and around Longboat Key.
Five Things You Should Know about Longboat Key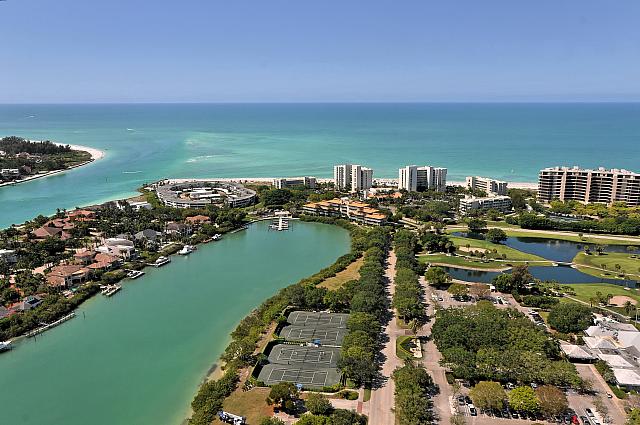 Many desire the south end of the island because of the easy access to Sarasota.
Longboat Key is 11 miles long so it offers a wide variety of homes and condos. If you live near the north end and want to visit Sarasota then you have a long drive. If you live on the south end and want to visit Bradenton then you have a long drive.
Longboat Key is the only barrier island off Sarasota with a golf course.
If you like a peaceful and quiet beach come to Longboat Key.
Residents include Joe Perry (Aerosmith), Micheal Kors (fashion), Maria Sharapova (tennis)
Longboat Key Video
Where is Longboat Key?
Longboat Key Community Highlights
The city maintains 6 public parks that feature amenities such as activity rooms, ball courts and fields, playgrounds, shady gardens, fitness trails and more
Popular attractions include the Ringling Museum of Art, Mote Marine Aquarium & Laboratory, Longboat Key Turtle Watch, The Circus Arts Conservatory and more
Longboat Key has the largest concentration of artists, designers and people working in media outlets than 90% of communities in the US
Major medical facilities to serve the area are Blake Medical Center, Sarasota Memorial Hospital and Manatee Memorial Hospital
Higher education opportunities nearby include St. Petersburg College, Hillsborough Community College, The University of Tampa and others
Longboat Key Information Resources