About Lido Key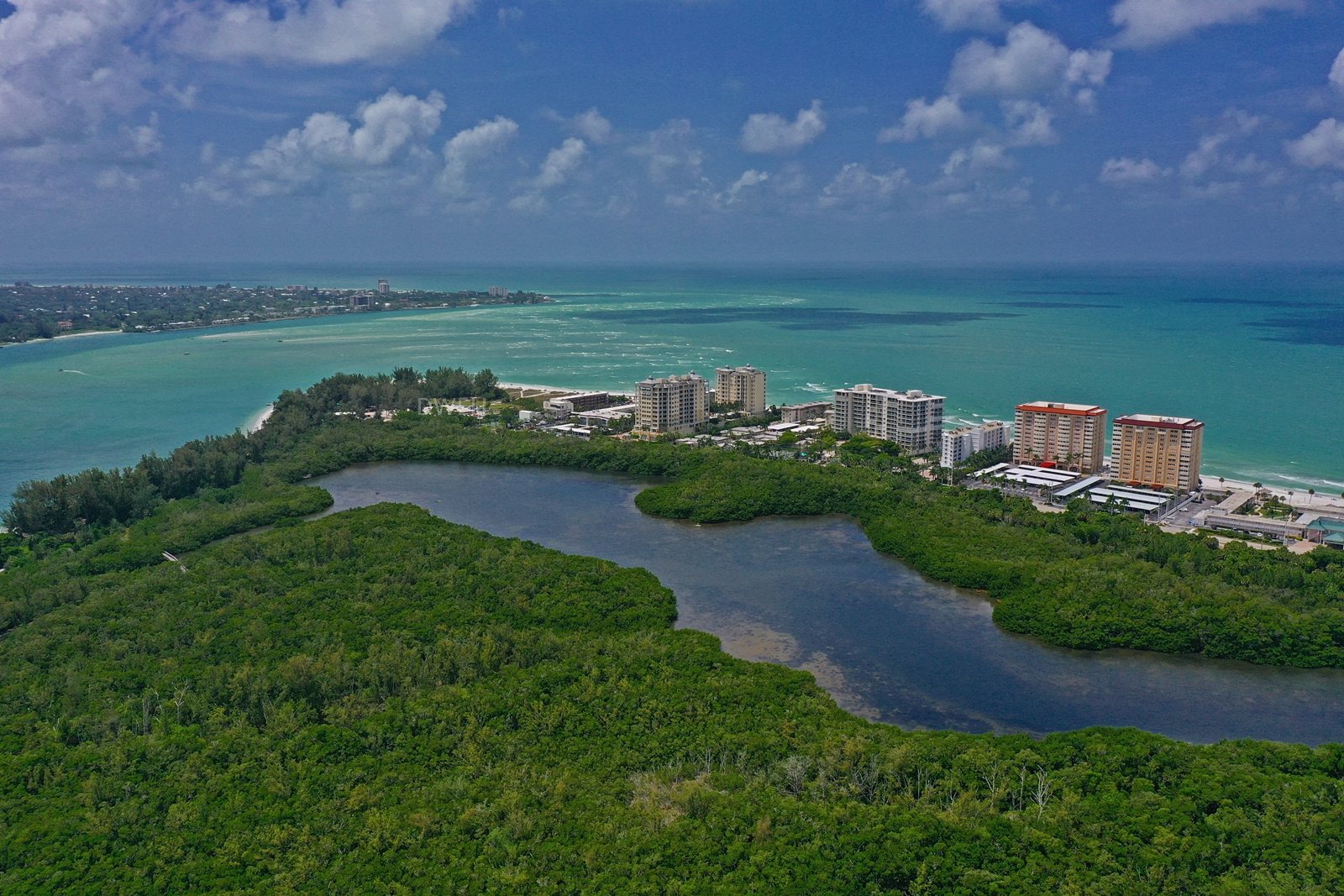 One of a chain of barrier islands located on Florida's Gulf Coast and connected to Sarasota via causeway, Lido Key's many vibrant offerings attract young and old alike to its shores. Wide, tree-lined sidewalks welcome cyclists, roller-bladers, and joggers as well as those who simply like to take in the sights on a leisurely walk. The casual, laid-back ambiance of Lido Key combined with the nearby amenities of cultural and educational centers have been cause for many of the current residents who came for a weekend to decide to stay for life. With Sarasota's circus history, how serious can life really be; entertainment and enjoyment are the orders of the day, everyday. Both residents and visitors alike can enjoy one of the three main beaches at Lido Key, each with a personality all its own. For some quiet solitude, North Lido Beach is the ideal spot for an easy stroll or just soaking up some sun with a favorite novel. The pristine white sands and sparkling Gulf waters at Lido Beach plays host to plenty of water and beach activity and offers ample parking, picnic tables, public restrooms, and lifeguards. With a 100-acre park and nature preserve, lots of shade trees, grills, and picnic areas, South Lido Beach is a favorite with families. Canoeing and kayaking among the mangroves is a popular pastime.

For shopping, St. Armand's Circle is world-renowned for its upscale shops, restaurants, and casual cafes. With over 130 unique shops and eateries from which to choose, there is something for everyone at this location. This family-friendly area has much to offer besides shopping. Or just a short hours' drive north is the bustling Tampa Bay area with its many attractions.

Warm Gulf waters, flirty breezes, and amazing sunsets blended with luxury single-family homes, spacious modern condos, and gorgeous waterfront estates make Lido Key real estate a must-see for anyone seeking a permanent leisurely lifestyle.
Lido Key Videos
Where is Lido Key?
Lido Key is located north of Siesta Key and south of Longboat Key. The Gulf of Mexico lies west of Lido Key and Sarasota Bay lies to its east. Bridges connect Lido Key with surrounding islands of St. Armands Key and Longboat Key. Lido Key home and condo owners are only minutes away from many of the amenities that downtown Sarasota has to offer. The Sarasota Bradenton International Airport, dining and entertainment options downtown, beaches of other barriers islands and the myriad of shopping destinations. The main roads in Lido Key are Ben Franklin Drive, Boulevard of the Presidents and John Ringling Boulevard.
Frequently Asked Questions
What is better? Lido Key, Siesta Key or Longboat Key?
All of the barrier islands in Sarasota have their pros and cons. I don't think there is a best island. It really boils down to what is the best island for you. If you want to get lost and be remote then north Longboat Key might be best for you. If you still work downtown but want to live in a beach condo then you some of the condos on Lido Key might be best. If you want a more touristy feel with a lot of action then Siesta Key might be your best option.
What is the starting price for a home or condo on Lido Key?
The market changes daily so today's starting price could be different next week. Check the Lido Key properties for sale above. This site is updated every 15 minutes so you can see the newest listings. It is important to know that Lido Key is one of the most sought after areas of Sarasota. Therefore, it is going to be one of the most expensive with above Sarasota average prices.
Aren't there a lot of foreclosures and short sales on Lido Key?
No. Since Lido Key is considered a "luxury" market you don't see many distressed property. They do come on the market, but not often. They obviously get a lot of attention when they do come up for sale so they tend to sell quickly.
What are the school districts for Lido Key?
Elementary - Southside, Middle - Booker Middle, High - Booker High
What is the closest golf course to Bird Key?
You could play at the private Longboat Key Club. It offers 45 holes of golf - 18 on the islandside and 27 on the harbourside. Click Longboat Key Club to learn more.
Lido Key Attractions
After that much needed rest that you enjoyed on the beach, you may need to replenish your energy with some fine dining. Residents are within minutes to some of the best cuisine from around the globe. Downtown Sarasota and St. Armands Circle offers delectable treats at many restaurant. A few choice awards go to Lido Beach Grille at the Lido Beach Resort for its outstanding "Panko-Dusted Crab Roll" and "Paella Valencia". After your energy is revived, you can enjoy a day of shopping at some of the best boutiques found worldwide at St. Armands Circle.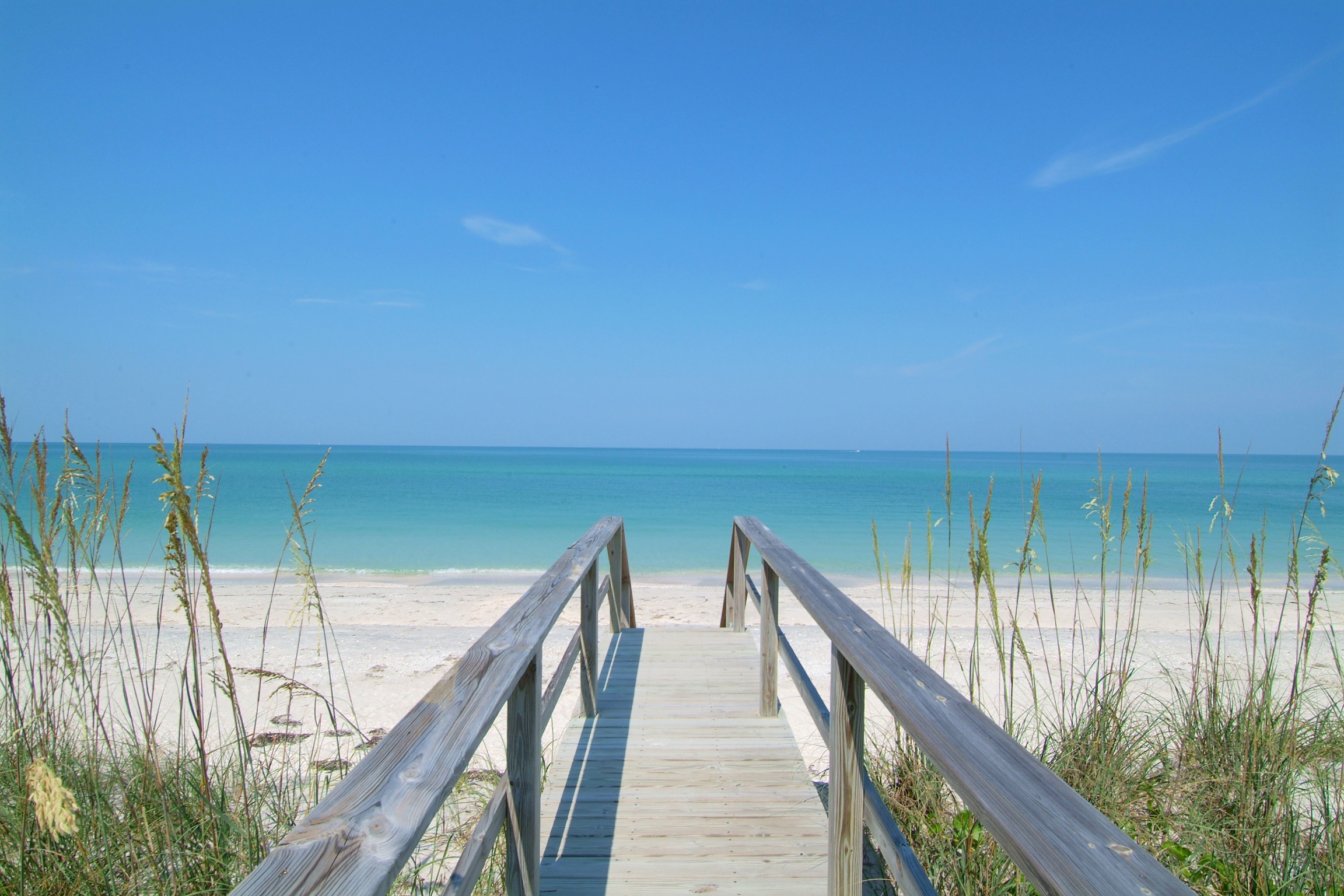 If you're looking for a little more adventure, you can enjoy one of the many museums or wander along the trails that let you sight see along the way. Lido Key is close to museums, galleries and fun places to visit for the entire family. Spending a few hours at the John Ringling Museum can be an experience that you won't want to miss. If these are not enough to keep you busy, try your hand at all the other things offered here. Favorite pastimes include: sailing, deep-sea fishing, scuba diving, kayaking, jet skiing, water-sports, golfing, shopping, dining, and many more. With an average temperature of 73 degrees, you are sure to have a pleasant experience with any outdoor activity that comes along. Whatever you decide to do, you will find the fabulous lifestyle that you've always dreamed of in Lido Key.
Lido Key has numerous attractions for residents and visitors to enjoy. From beaches to entertainment events, residents and visitors will not be without something to keep them occupied. A few of the most desirable Lido Key attractions will be described to help readers understand what this area has to offer.
Sarasota Ski-A-Rees have been entertaining the residents and visitors of Sarasota since 1957. This team not only entertains the public but is instrumental in teaching residents and youth about water safety and water skiing. The adults of Sarasota Ski-A-Rees educate and coaches youth about water sports.

Sarasota County Pageant was one of the landmark shows that gave the Sarasota Ski-A-Rees recognition in 1958. After this show, many people began to request the Ski-A-Rees for different events around the area. The Ski-A-Rees performers became known for their talent and skill in water sports. The team brought in significant revenue for Lido Key.

Ski-A-Rees present weekly water shows for visitors and residents. The shows are full of stunting and acrobatics on skis. Many human pyramids consist of three levels or more of people. Female acrobats perform arabesques while their partners glide on the water on skis. The show is phenomenal. This forty-year old tradition is a "do-not-miss" event in Sarasota. The primary performance location is located behind Mote Marine Laboratory.
Mote Marine Aquarium is a marine research center and laboratory. At the Mote Marine, visitors get an up-close and personal look at sea life. Mote Marine was originally founded by Eugenie Clark in 1955 in Placida, Florida. This laboratory was later renamed after William R. Mote and Betty Mote Rose to focus on shark research. The founder was recognized in 2010 by the Florida Women's Hall of Fame.

Over 200 staff members are researching sharks and other environmental toxins that may affect marine life. Sharks are not the only marine life studied. These scientists also study turtles, coral reef and fisheries. The marine center is expansive and covers 10.5 acres.

Mote Aquarium displays more than 100 marine species. The aquarium has been receiving visitors since 1980. Visitors can view sharks, dolphins, manatees, seahorses, sea turtles, rays, skates, seahorses and invertebrates. Group tours are available to show visitors how staff tends to the animals and exhibits. Many residents of Sarasota select Mote Aquarium to host their birthdays, weddings and other corporate events.

In 2009, Mote Aquarium features the Seahorse Conservation Laboratory. Sea turtle conservation and research is also growing in popularity. Visitors also get to witness how large sharks are trained to find food sources in natural environments. This is an event that many people enjoy at the Mote Aquarium. Many people flock to Lido Key for this popular aquarium.
St. Armands Circle offers visitors and residents of Lido Key world class shopping. The area is full of shops and boutiques with unique clothing, accessories and other items. Art galleries are also popular in this area. Local artists are often featured in the art galleries. The area is beautiful. As residents and visitors walk in area, they will notice walkways lined with palm trees and tropical plants. Flowering plants are also indigenous to the area.
Parks on Lido Key
South Lido Key Park
South Lido Key Park is surrounded by The Gulf of Mexico, Sarasota Bay, Brushy Bayou and Big Pass. The beach portion of the park allows visitors to enjoy the Sarasota skyline. Views of the Gulf of Mexico are also present from this location. Wildlife and birds are popular in the area. Visitors can view manatee, fish, dolphins and pelicans in a replicated habitat.

Picnics are often enjoyed in the covered areas of the park. Families can play in the area at the playgrounds and in the green spaces while waiting for the food to finish on the grill. These areas are shaded by Australian Pines. Even though the sun may be shining brightly, there is still refuge from the sun under the Australian Pines.

Guests of the park also enjoy walking along the nature trails. Many trails feature scenic overlooks and boardwalks. Restrooms, grills, picnic tables, volleyball courts, playgrounds and nature trails are available for the guests. Visitors are often seen in the park playing volleyball and playing with kids on the playground. The park is full of recreational activity.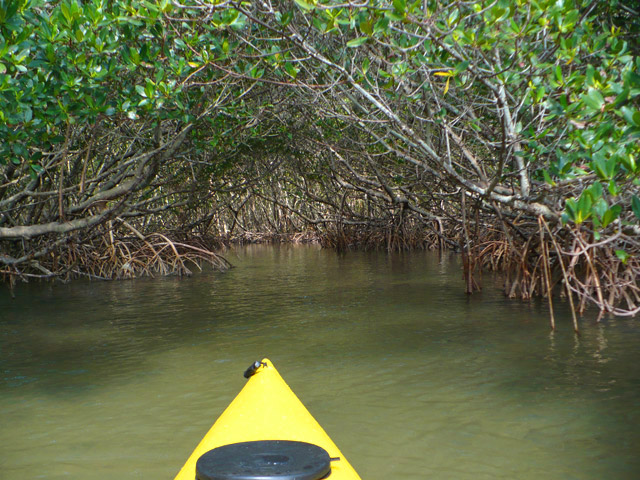 Canoeing and kayaking are also popular in the South Lido Key Beach Park. On these trips, residents enjoy paddling through mangrove tunnels. This is exciting for many visitors. Many of the canoeing or kayaking routes are along protected routes. Tour rental companies are available to assist visitors with kayak rentals and other equipment. Some visitors simply launch their own kayaks for free.

Guests of the park are also often seen at the tip of Lido Key. This is the location where residents will gaze out at the "Big Pass." This channel is located between south Lido Key and north Siesta Key. Swimming is not recommended in this area because the undercurrents are extremely strong. Many romantic people find the Lido Key area as a place to walk hand-in-hand and enjoy the sunset.

The park is known for raccoons. Visitors should not feed or play with the raccoons. The animals have been known to bite unsuspecting visitors who try to feed the animals. Since the animals have hurt people, it is against the law to feed raccoons to protect guests. Lido Key considers feeding raccoons a serious violation.

This encourages animals' behavior and attracts the animals to the area. The park rangers want the park experience to be safe for all people. Since the nature trail is expansive with plenty of vegetation along the way, raccoons typically feed on the natural food along the trail. Please respect the laws of the park and refrain from feeding human food to raccoons.
Lido Key Beaches
Lido Key beaches are some of the most gorgeous beaches in Florida and the world. The atmosphere is beautiful and peaceful. The best beaches of Lido Key will be described to help people determine what to do and where to go while in Lido Key.
Main Beach
Lido Key's main beach is located centrally on the island. The main beach is approximately a half mile from St. Armands Circle. In this area, visitors will have access to concessions, watercraft, lifeguards, showers and restrooms. Many visitors are often found walking along the white sand beaches at sunset hand-in-hand. The beach is expansive and wide. Visitors of main beach are impressed by its offerings.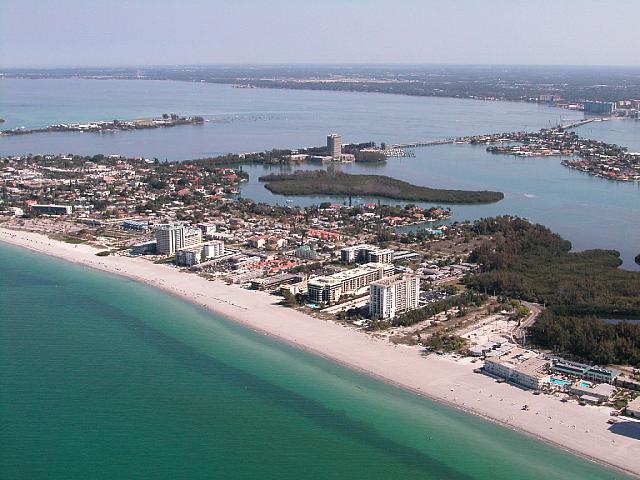 North Lido Beach
North Lido Beach is more secluded and private for guests who value the solitude and relaxation. Many people enjoy this beach because it is the least populated and is located in a residential community. North Lido Beach is perfect for couples and easy to find. The currents are swift, and there are no lifeguards on duty. Guests must be cognizant and careful while on this beach to keep from being swept under by the undertow. Australian pines are common on this half-mile stretch of beach.
South Lido Park
Picnic tables, grills, playgrounds and volleyball courts are accessible to the public in South Lido Park. This beach area is located along the shoreline of Sarasota Bay and the Gulf of Mexico. Visitors enjoy gazing at the osprey and other wildlife as they walk along the wooden walkways. There are nearly 100 acres of Australian pines and beach area encompassed in this park area.
Lido Key Community Highlights
Hosts many events and festivals such as Wine on the Water, Party on the Pass, Shark's Tooth Festival, Big Cat Jungle Jam, Venice Seafood and Music Festival and more
There are 3 main beaches in Lido Key that are generally less populated than the surrounding areas, they are: the North Beach, the Public Beach and the South Beach Park
Amenities at the beaches include year-round lifeguards, concession stands, shaded picnic areas, playgrounds and a public swimming pool
Residents enjoy walking out onto the sand of South Lido Beach to look over the "Big Pass" waterway channel between Siesta Key and Lido Key
Major medical facilities to serve the area are St. Armands Urgent Care Center, Sarasota Memorial Hospital, Doctors Hospital and others
History of Lido Key
The earliest settlers of Lido Key were natives of Calusa and Paleo. For 4,000 years, the settlers lived in Lido Key. The early settlers were known for sun worshipping. In the 1500s, notable explorers were found searching the area for precious metals such as gold and silver, but no precious metals were found. Spanish explorers vacated the island quickly when they learned no gold or silver existed in the area. Despite its natural beauty, it was not until centuries later that Lido Key, Florida got its first permanent residents.

Most of the early inhabitants of Lido Key fished and hunted for food sources. They lived in small groups and hunted and gathered to survive. The first settlers were allowed to own land in 1824 after the United States acquired the territory of Florida. These settlers made their home here after fighting pests, wild animals and Indians.

Later, the area grew in population when businesses were established. The Florida Mortgage and Investment Company helped to generate revenue in the area. John and Mabel Ringling and Bertha Potter Palmer were also large developers in the area. Each investment group bought land on Lido Key because they recognized the area's potential.
John Ringling's Investments in Lido Key
John Ringling was the mastermind behind the Ringling Brothers and Barnum Bailey Circus. They saw an opportunity on Lido Key and developed a world-renowned shopping mall known as St. Armands Circle. Many real estate developments have formed around this area and is a beautiful place to shop for exclusive items or walk around.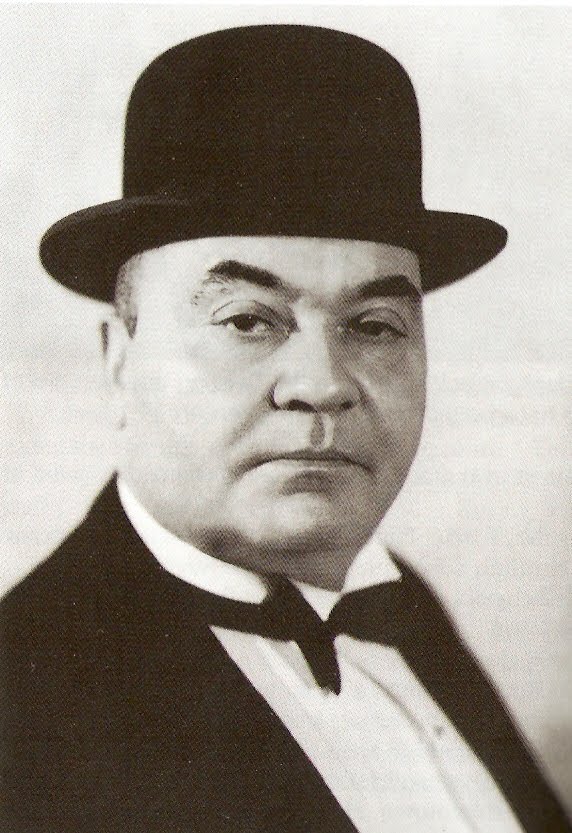 John Ringling also had a vision to build a mansion for President Warren G. Harding. Mr. Ringling hoped his Bird Key investment would increase revenue and sales for Ringling Isles, a new development and partnership. Mr. Ringling also built bridges in the Longboat Key area. In honor of the presidents, streets were named after them.

John Ringling worked together with Owen Burns to form the partnership, Ringling Isles Estates. Through this corporation, Burns managed to buy nearly every property in Lido Key. With his partner, he built bridges to all of his major islands. Bridges were also donated to the government to be maintained. The donated bridge was named John Ringling Boulevard for his contribution to Lido Key.

Later, he built a Ritz Carlton on Longboat Key. In the winter, he vacationed in Sarasota where he built his winter home for the Ringling Brothers and Barnum Bailey Circus. Many "snowbirds" or affluent northerners flock to the area in the winter to avoid the harsh cold weather. He also built a pool near the Radisson Hotel.
Charles Ringling's Investments in Lido Key and Sarasota
Charles Ringling also contributed to Sarasota area. He developed property and founded a bank. His bank loaned money to other people in the area to start businesses. He built government offices and a courthouse as a gift to the community. Ringling Boulevard begins on Tamiami Trail, which is the location of the winter circus headquarters. The Charles Ringling Boulevard crosses Washington Boulevard where guests will find Sarasota Terrace Hotel. This hotel was built by Charles Ringling and is reminiscent of Chicago-style architecture. Charles Ringling's wife, Edith Ringling, developed the Edith Ringling Estate in the center of campus at New College of Florida.
Florida Mortgage and Investment Company Investments in Lido Key
A Scottish group was responsible for the Florida Mortgage and Investment Company. They purchased 50,000 acres of land in the Sarasota area. When settlers arrived from Scotland and England in 1885, they were disappointed. The settlers did not have access to any quality homes, fruit gardens or vegetable gardens. Since they did not have access to these items, they chose not to stay.

John Hamilton Gillespie was a Scottish lawyer and aristocrat who helped Florida Mortgage and Investment Company develop and shape the Lido Key area into a viable and inhabitable area. He began by building the DeSoto Hotel on Main Street.

Florida Mortgage and Investment Company developed the first golf course in Sarasota. The golf course was beautiful and patronized by numerous people in the area. In addition to the first golf course, they also built some of the first homes and city buildings in the area. Because of his contributions, Gillespie Park was named after him. The Scottish influences are still in the area. Scottish band members play bagpipes and dance to Scottish music to commemorate the Scottish heritage and influences in the area.
Bertha Potter Palmer Investment in Lido Key
Bertha Potter Palmer purchased 30,000 acres after arriving in Sarasota in 1910. She employed 200 workers on the farm and ranch and resided in a beautiful home on the beach.
Lido Key Information Resources
Lido Key Important Numbers
Gas: (941) 926-9397
Water: (941) 955-2325
Electric: (941) 955-2325
Phone, Internet, Cable: 1-800-COMCAST
Trash Collection: (941) 861-5000
Sarasota School District: (941) 927-9000
Police Department: (941) 366-8000
Fire Department: (941) 316-1217
Parks and Recreation: (941) 861-7275
Post Office: (941) 349-1111