Waterlefe Golf & River Club Homes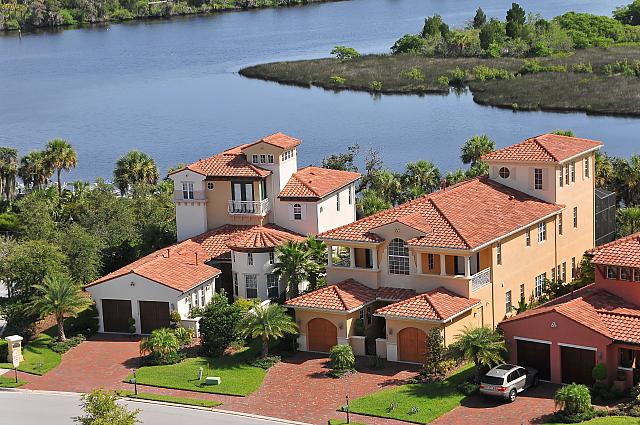 Search all of today's Waterlefe homes for sale and Bradenton, Florida real estate listings below! Located on the pristine Manatee River in Bradenton, Florida, the Waterlefe Golf and River Club was developed with a focus of preserving the beauty of it's natural surroundings. Unlike any other golf community on Bradenton, Waterlefe's design places it's golf links perfectly into it's residential neighborhood. Read More about Waterlefe Golf and River Club real estate.
Homes for Sale in Waterlefe Bradenton
September 27, 2023
Waterlefe in Bradenton
Offering two separate facilities in which to experience its outstanding amenities and nature preserve views - Waterlefe can be best enjoyed in either the Waterlefe Golf Clubhouse and the Waterlefe River Club. The River Club is perfect for socials and dining, situated in a rise overlooking the Manatee River. The early colonial architectural design of the clubhouse provides striking spacious terraces. A tiki bar with three gazebos grace its green, blooming grounds, along with a look-out tower that adds to the riverside ambience. Arrangements for special events, such as luncheon meetings, receptions, and weddings can be made at this premier Waterlefe community facility.
The main dining room of this clubhouse boasts superb appointments complemented by a delightful menu of delectable dishes prepared by the clubs culinary professionals. For more intimate occasions, Waterlefe offers a private dining area while The Pointe, an area reserved for family occasions, is also accessible. The River Club also offers a crystal-clear saline swimming pool, measuring more than 2,400 square feet. A fitness center fully-equipped with some 20 pieces of modern exercise equipment offers fitness programs, such as personalized training, yoga, mat Pilates, and water aerobics for community members and guests.
Relaxed, more casual dining is offered at the Grille Room of the Waterlefe golf clubhouse near the course's first tee and the practice range. Administrative assistance and such matters as arrangements for tee times and golf instruction, golf outings, and membership inquiries are entertained in this clubhouse. Charity golf outings and corporate events can be arranged for up to 144 players, events that can be efficiently organized by the experienced club staff of Waterlefe. To schedule a private home tour and to get information about Waterlefe neighborhood property listings for sale, call or email your DWELL real estate agents and professionals in Bradenton, FL today!

Waterlefe Golf and River Club Real Estate Market
621 residences of varying styles and designs make up the residential community at Waterlefe, these consists of condos, townhouses, and estate homes. Water enthusiasts will find easy access to water-based leisure activities with fourteen congregate docks and fifty-nine marina slips in the community's riverfront. Residents in the neighborhoods enjoy refreshing views of wetland preserves and leisurely strolls on the club's quaint wooden bridges.
Homes for sale in Waterlefe feature condominium units with some 1,150 square feet of floor space while posh choices of estate houses with a floor areas at around 5,000 square feet are also available. The selection of property listings currently offered in the real estate market can be extensive as indeed seen in the residences offered for sale in the Waterlefe neighborhood. But with the fabulous attractions and amenities of the Golf and River Club, all other residential alternatives can not compare to what Waterlefe has to offer.
Waterlefe Golf Course
Designed by the famed course architect Ted McAnlis, The Waterlefe golf course provides memorable rounds with its unique riverside setting in the community. Protecting and restoring the pristine natural environment of the Manatee River shared by the greens and fairways of Waterlefe was imperative in it's overall design.
Many US Open qualifying tournaments (2002, 2004, 2006 & 2010) have been held at the Waterlefe course, attesting to its fine golf playing conditions. On a similar vein, Golf Digest magazine has given this layout a four-and-a-half star rating based on the publication's five-star standard. Golf at Waterlefe is further enhanced by a well-stocked pro shop and excellent practice facilities including a unique aqua driving range and expansive putting greens in the community.
Location of Waterlefe Golf and River Club Subdivision
Search Homes for sale in Waterlefe Golf and River Club Bradenton