Palma Sola Homes For Sale - Bradenton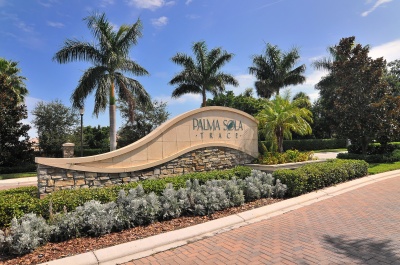 Search Palma Sola homes for sale & real estate in Bradenton, Florida communities. A community that offers modern homes with superb amenities alongside waterfront access and close proximity to some of Bradenton's finest shops, galleries and restaurants, Palma Sola is one of the area's most desirable places to live. Offering condominium style residences with convenient proximity to nearby beaches, golf courses and parks, this friendly neighborhood is ideal for those seeking an active yet leisurely lifestyle in the Bradenton area. In addition, Palma Sola also enjoys easy access to top-ranked local schools and colleges as well as Sarasota-Bradenton International Airport and a rich array of nightlife and entertainment options. When it comes to value and location, beautiful Palma Sola is unquestionably one of the finest options in the Bradenton area. Read More about Palma Sola real estate.
Homes for Sale in Palma Sola Bradenton
October 3, 2023
The Palma Sola neighborhood offers condominium style residences complete with modern amenities and easy access to local parks and beaches in the area. Homes for sale here enjoy energy efficient designs and comfortable floor plans, not to mention striking views all around. Houses at Palma Sola also feature gated entry and beautiful South Floridian architecture as well as spacious rooms, master bathrooms and stylish interior designs. For those in the market for luxury property listings in a prime location, Palma Sola and its posh real estate options should be number one with a bullet.
Palma Sola Real Estate Market
The community offers much more than beautifully appointed homes and a coveted location. Palma Sola also boasts an exceptional quality of life and easy access to local sites of interest and amenities. Major highways and Sarasota-Bradenton International Airport are just a brief drive away while access to world-class beaches, parks and golf courses the Preserve Golf Club is quick and convenient too. Acclaimed schools and colleges are within easy driving distance as well while a wealth of shopping and dining options can be found nearby in Downtown Bradenton and the DeSoto Square Mall. Those with an interest in culture and history will be very pleased to know that sites of interest like the South Florida Museum, ArtCenter Manatee, the Manatee Performing Art Center and the Palmetto Historical Park are within close and convenient proximity.

Whether you're a retiree, family, commuter or anyone else in between, Palma Sola is an outstanding place to live. The community's coveted mix of luxury real estate, beautiful scenery and convenient location make it one of Bradenton's premier neighborhoods and a fantastic place to buy a new home.
Images of Palma Sola