Yoga in Sarasota
Posted by Marc Rasmussen on Wednesday, March 27, 2013 at 11:20 AM
By Marc Rasmussen / March 27, 2013
Comment
When I first moved here from Michigan nearly five years ago now, one of the first things I noticed was how easy it is to be healthy here. Options are endless when it comes to places to be active; we all know the weather agrees with it, local farmers markets provide ample availability of fresh, local foods… I was excited to live in a community that made it easy for me to succeed. Now, I average about 15 lbs lighter than I ever was in Michigan, because I take advantage of all Sarasota has to offer.
Apparently many of you have noticed this too, because for the fourth year in a row Sarasota is one of Florida's healthiest counties in which to live. The survey was completed by the University of Wisconsin and measures the health of counties across the United States. The survey looks at variables like access to recreation, crime, drinking rates, obesity, fast food availability, and morbidity. Sarasota ranked #5 out of the state's 67 counties. Way to go Sarasota!
So, I guess none of you should be surprised that my topic today is one of the best gateway exercise programs out there: yoga! Whether you have never exercised a day before in your life or you're in gym 5 times a week lifting weights, there are benefits to be found in yoga.
Free Yoga on Siesta Beach – Yes, you read that right. It's free! On Mondays, Wednesdays, Fridays, and Saturdays at 9:00 am, you can meet up with other yoga enthusiasts in front of the main entrance to Siesta Beach (between the blue and green lifeguard towers) for an hour and a half of beach yoga. The instructor for this session is Ava, who has been teaching yoga for 36 years! Ava taught yoga in Maui for 20 years, where she practiced both indoors and outdoors. According to her: "I have come to feel that there is no better place to experience the many physical and psychological benefits of yoga than outdoors on the sand by the sea, surrounded by the beauty of nature." So come join her on one of the most beautiful beaches in the world for a session. http://yogaonsiestabeach.com/
Body Heat Yoga – Opened by Sarasota native (and Sailor Circus alum) Kelly Prince in 2007, Body Heat was voted Best Yoga Stupid on the Suncoast by Creative Loafing. It's located on Fruitville Road between McIntosh and Honore. Body Heat is yoga done in a room which has a temperature of 95-105 degrees depending on the class, and is formatted to help build stamina and strength. Several classes are offered daily, with a few different types of classes from which to choose. These classes are $15 each, but prices lower if you get packages of multiple classes.
http://bodyheatsarasota.com/
Yoga SRQ – Located in historic Burns Court, Yoga SRQ is a Vinyasa Flow yoga studio, which, in laymen's terms, means that the movements are connected to the breath. Movements in Vinyasa yoga are changed during an inhale or an exhale, so this type of
yoga tends to feel a bit like a dance, because it has more movement and less holding and stretching. At Yoga SRQ, every class is done with happiness in mind and happiness as the goal. This is evident in everything at this studio, whose schedule boasts a weekly class called "Laughter Yoga." Sounds like fun to me! Other classes include power yoga, vinyasa flow in various levels, aerobic yoga, and gentle yoga. Classes are offered several times a week and single classes start at $16 per class. http://www.yogasrq.com/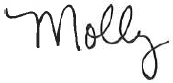 Molly Russo, Sarasota Lifestyle Guru