Which Home Projects Should You DIY vs Hire a Contractor?
Posted by Marc Rasmussen on Thursday, March 29, 2018 at 11:33 AM
By Marc Rasmussen / March 29, 2018
Comment
Which Home Projects Should You DIY vs Hire a Contractor?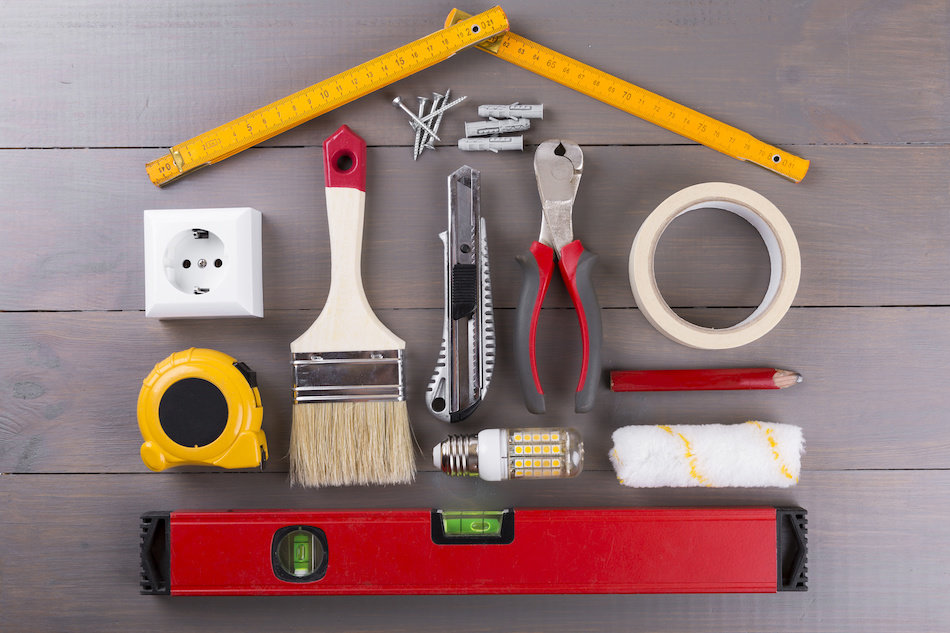 Whether it's a budget, sense of pride, or desire to learn new skills, many homeowners want to tackle their own home repair projects. What's holding them back is uncertainty, lack of skills, and worry whether they are in over their heads. Learn when to DIY and when to hire a contractor to make the right decision with major repairs and renovations.
DIY Home Projects
Light Demolition
Most homeowners can tackle light demolition on their own, whether that's ripping up a hallway carpet or taking out a non-load bearing wall. Major demolitions (like demolishing and renovating the bathroom or gutting the place) are best left to contractors.
Painting
Painting is a great beginner's DIY project, because it's easy to do a fairly good job even with no experience. Homeowners can paint interior rooms on their own as well as doors, porches, decks, and garages. For a multistory building, however, it's probably wise to call a professional painter who can clean, prep, and paint the home exterior so it lasts.
Weatherproof the Home
Caulking, using expanding foam, adding insulation, and applying weatherstripping to doors and windows stop air leaks in the home, which reduces home heating and cooling costs. This is a good beginner DIY project and one that returns value by saving money every month.
Gardening and Landscaping
Many gardening and landscaping projects are easy and rewarding to DIY. Projects include building a fire pit, laying a patio, adding a garden bed, or planting trees. The exception here is decking, which must be built to code.
Hire a Contractor
Electrical Work and Plumbing
Homeowners could do a lot more harm than good trying to DIY a faucet replacement, new toilet installation, rewiring, or other electric and plumbing repair. For anything other than changing a bulb or swapping out a fixture, it's a good idea to call an electrician. The same goes for plumbing: Unless it's a clogged toilet or drain, call a pro.
Remodels and additions
Most Anna Maria Island homeowners should use a contractor for a room remodel, especially if it involves replacing major home systems (like a bathroom remodel). The same goes for additions, whether it's adding on a sunroom or adding an outdoor living element. Remodels and additions tend to have a lot of moving parts: Demolishing what's there, rewiring or moving the plumbing, adding insulation, putting up drywall, framing an addition, and much more.
Homeowners who try to DIY these jobs often end up quitting halfway through when their expectations are dashed, then hiring a pro. It's often more expensive to hire someone who can undo a muddled renovation and put things right than to hire someone from the outset.
Flooring
Flooring jobs require a lot of skills and experience to get right: Everything must be level, measured properly, then installed and finished. Even something like self-locking laminate is trickier to get right than it may look, and mistakes are difficult to hide. For this reason, it's recommended to hire a contractor for flooring jobs.
Roofing
Roof repair can be dangerous even for the pros. Falls from roofs account for one-third of construction-related fatalities. While it's alright to clean out the gutters as a DIY task, anything more should be referred to a roofing contractor.
Homeowners should be realistic about every home renovation. While it's a good idea to test your skills—and build confidence by tackling a new challenge—it's not wise to get in over your head or DIY projects that cause harm to the home by decreasing value.