What You Need to Know About Unpermitted Work
Posted by Marc Rasmussen on Friday, June 8, 2018 at 11:11 AM
By Marc Rasmussen / June 8, 2018
Comment
What You Need to Know About Unpermitted Work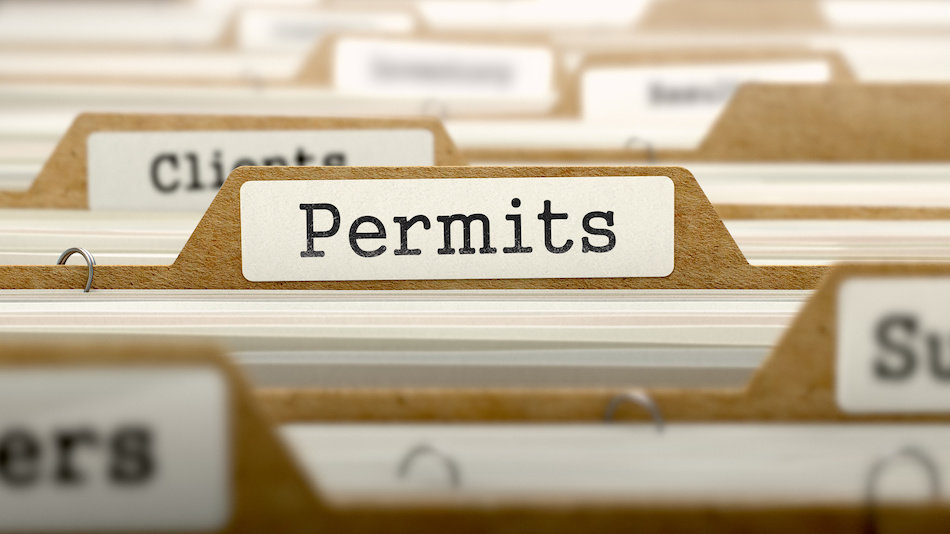 Building permits help keep communities safe. However, building permits can also be problematic for homeowners. It's a common experience for homeowners to discover that work done on their home was performed without a permit. Understanding building permits, knowing why unpermitted work is a problem and what can be done about unpermitted work can help homeowners to take care of their property.
What is Permitted Work?
Big repair and building projects require a permit. These local building permits give the local officials the ability to oversee the work being performed on a building or home in their jurisdiction. This permit system helps keep people safe, by ensuring that buildings and homes are well constructed, structurally sound and free of flaws that could cause fires and other life-threatening hazards. Work that requires a permit can vary from one community to another. Common examples of the type of work that might require a permit in a community include:
Roof removal and re-roofing
Home addition
Building construction
Electrical box installation
In-ground pool installation
Permits can be expensive, costing hundreds or thousands of dollars, depending on the type of work being done. Fees for permits will vary from one community to the next. Permits are expensive because they require the local building office to follow the construction work being performed on a property, and periodically send inspectors to the site.
Permits can be pulled by homeowners or contractors, depending on the laws and rules in that particular community. Homeowners who are not sure about the type of work that requires a permit or how to pull a permit have a responsibility to research local building laws before starting a major project.
What is Unpermitted Work?
Unpermitted work is work that is performed without a permit when one is required. Unpermitted work can be done by a contractor, homeowner or handyman. Sometimes unpermitted work is performed unknowingly, other times it is performed intentionally. Contractors will sometimes fail to get a permit to keep their bid competitive. Homeowners will sometimes fail to get a permit to save money.
When Should You Remediate?
Homeowners can choose to remediate their home at any time, and should be addressed with a contractor as opposed to doing DIY work. Often, homeowners will remediate before putting their home up for sale, to maximize the amount of money they can get from their home sale. Other times homeowners will remediate as soon as the unpermitted work is discovered. Unpermitted work can interfere with homeowners insurance, and often home insurance will not cover work that is unpermitted. Many homeowners trying to avoid problems with their insurance will remediate to ensure that their home is fully protected by their homeowners insurance.
What's Involved in Remediation?
Many communities have a process in place for walking back unpermitted work. Usually this involves tearing open the unpermitted work to allow inspectors to see that the work has been performed to code. For example, in a home with a new addition, building inspectors will need to see that the wiring is properly installed. To show the inspector that the wiring has been properly installed, the walls must be opened and the wiring exposed. If the wiring has not been properly installed, it will need to be repaired before the inspector will approve the work.
This process of remediating unpermitted work can be expensive. Permits must be purchased, construction work in the home must be partially deconstructed and repairs must be made. Many homeowners are hesitant to undergo remediation because of the unknown factors. It's often impossible to know how much repair work will be involved, therefore it's hard to know how expensive the remediation process will be. This can lead some West of Trail homeowners to decide not to remediate.
Can You Sell A Home As Is?
Yes, you can sell a home as is, including with unpermitted work. However, unpermitted work must be disclosed on the home selling documents. In addition, many home buyers will offer less for a home that includes unpermitted work. Home owners who wish to get the highest bid for the sale of their house must remediate or remove their unpermitted work.
Work With a Qualified Contractor and Real Estate Agent
Unpermitted work can be a problem for homeowners, but it doesn't have to prevent the homeowner from selling their property. Homeowners who wish to sell their home with unpermitted work can work with a real estate agent to ensure that the unpermitted work is properly disclosed. Those who wish to remove or repair unpermitted work can do so by working with a qualified contractor. He or she can inspect the work, give a bid for remediation and work with the homeowner to ensure that the home is ready for sale.