What to Expect During the Inspection Time Period
Posted by Marc Rasmussen on Tuesday, October 23, 2018 at 1:42 PM
By Marc Rasmussen / October 23, 2018
Comment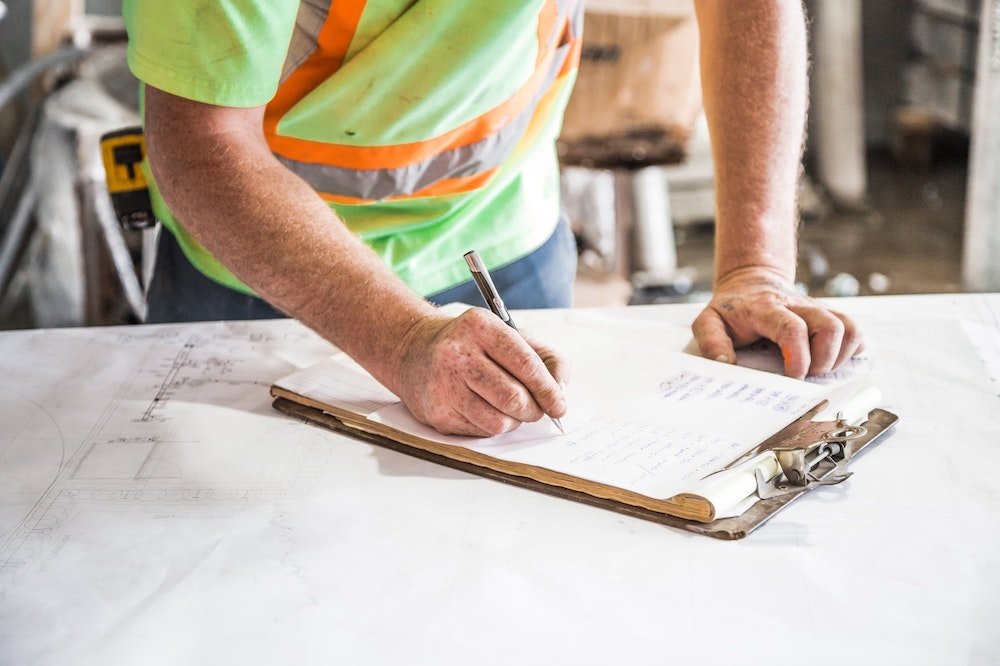 Let's talk about inspections. Built into the Florida Realtors/ Florida BAR (FAR BAR) contract, typically used by Realtors, buyers and sellers fall into a time period in the buying/selling process known as the "Inspection Time Period". What does this mean and what inspections should be pursued? In this post, we lay out this process and things to think about when you're navigating through this portion of your contract.
Once a buyer and Seller have agreed on terms for the sale and have fully signed their purchase contract, buyer's immediately fall into their "Inspection Time Period". By default of the FAR BAR contract, buyers have 15 calendar days to do their inspections, unless that time frame was negotiated to end on a different date. It's important to line up the inspectors you want to come through right away but, at the bare minimum, it's always a good idea to hire a home inspector to come and give the property a good gloss over. These inspections are not mandatory for buyers to do and it is the buyer's responsibility to pay for them, but it's highly recommended to take full advantage of the inspection time period in case there may be hidden issues and repairs you wont want to inherit when the house is yours. This is the time for due diligence and to make sure the property meets the buyers expectations.
Home inspectors will genuinely try to be sure they haven't overlooked anything so they typically will put EVERYTHING they spot in their report. This does include minor fixes or cosmetic imperfections so if your report comes back with 35 pages to review, don't panic! Review the contents thoroughly and ask the following questions:
Is this a major or minor problem?
Should I hire another inspector for specific items? (ie; Roof inspector, electrician, HVAC)
Is there anything I need to be mindful of once moved in?
What items fall into the general repairs limit (only if using FAR BAR Residential Contract for Sale and Purchase)
If you come across items on your report that you need more clarity on, reach out to the inspector and ask them to explain and elaborate their findings with you. Home inspectors do their very best to pin-point everything, but it is possible for them to miss something. After all, they are only in the house for a few hours. Sometimes it takes weeks or months to uncover something broken. From time to time, we have clients that let us know after moving in that something broke or isn't working properly and it's something the inspector should have spotted. To a degree, we agree with this. Keep in mind, if items in the home are operating as they should be at the time of the inspection and there is no evidence of breaks, leaks, or necessary repairs, the inspector does not have a reason to add it to the report.
When purchasing a resale property, there may be appliances or fixtures that are older, which do have a suggested lifespan. Many times we have clients that want the seller to replace these older items because "it's on its way out". Requesting this with the Seller is fine to do, however the seller may not be obligated to replace those older items. In the FAR BAR Residential Contract for Sale and Purchase, sellers are only responsible to repair or replace items that do not work as they are intended to. So, if a roof is beyond it's expected life yet does not have any leaks, the A/C is really old but working well or if an appliance is from the 1980's but is working as it was intended then you may have to cross that off the list of things for the seller to repair.
Expanding further on repairs, if you utilized the FAR BAR Residential Contract for Sale and Purchase, you may be able to request repairs up to a certain amount of money based off the purchase price. However if you utilized an "As-Is" contract, the seller is not obligated to make any requested repairs. If your contract does allow repairs to be made, talk with your agent about the best route to complete these repairs. Some buyers opt to take a credit from the seller at closing to put towards the repairs. Doing this ensures the buyer hires the vendors they want and that it's completed to their liking. Some buyers prefer the work to be complete before moving in. With your agent, determine what the maximum amount you are allowed to request in repairs and have your agent coordinate with the listing agent to produce estimates for the work.
In conclusion, many real estate transactions fall apart over inspections and repairs. It is crucial to know what the real estate contract says about inspection and repairs. It is also very important to have a seasoned agent representing you in either a home purchase or sale.