Want a Water View?
Posted by Marc Rasmussen on Wednesday, September 10, 2014 at 10:44 AM
By Marc Rasmussen / September 10, 2014
Comment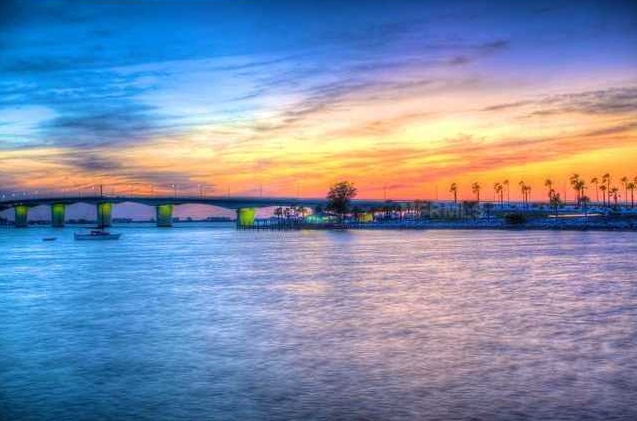 Yearning to wake up to a water view like this? If so, you are not alone. Many of our clients desire a water view similar to the one shown above. Fortunately, Sarasota offers a variety of waterfront properties that offer these gorgeous vistas.
Whether you are looking for a permanent residence, weekend getaway or winter escape Sarasota has a variety of waterfront options. You can find Sarasota waterfront homes and condos not only on the beach but we have the bay, the Manatee & Braden river, Phillippi Creek and hundreds of canals. Waterfront properties are in high demand here so therefore they are the most expensive properties for sale. However, you don't need to be part of the super wealthy to enjoy living on the water. Today, I am going to focus on the downtown Sarasota condo market. Below are several condo communities that offer the fabulous Florida lifestyle with breathtaking water views.
Condo on the Bay (888 & 988)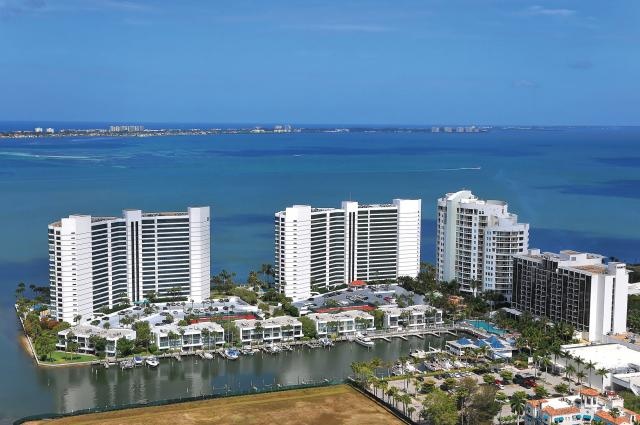 Do you enjoy unobstructed water view? Then you need to explore Condo on the Bay (888 & 988). Many people familiar with the downtown condo market believe these have the best water views in the area. There are two towers - 888 and 988 and townhouses in this development. The two condo towers sit directly on the Sarasota bay so there are no obstructions between the condos and the water. All of the units face west overlooking Sarasota bay, Lido Key and Longboat Key. If you go high enough in the building you will see the Gulf of Mexico. The sunsets are breathtaking.
Alinari & Renaissance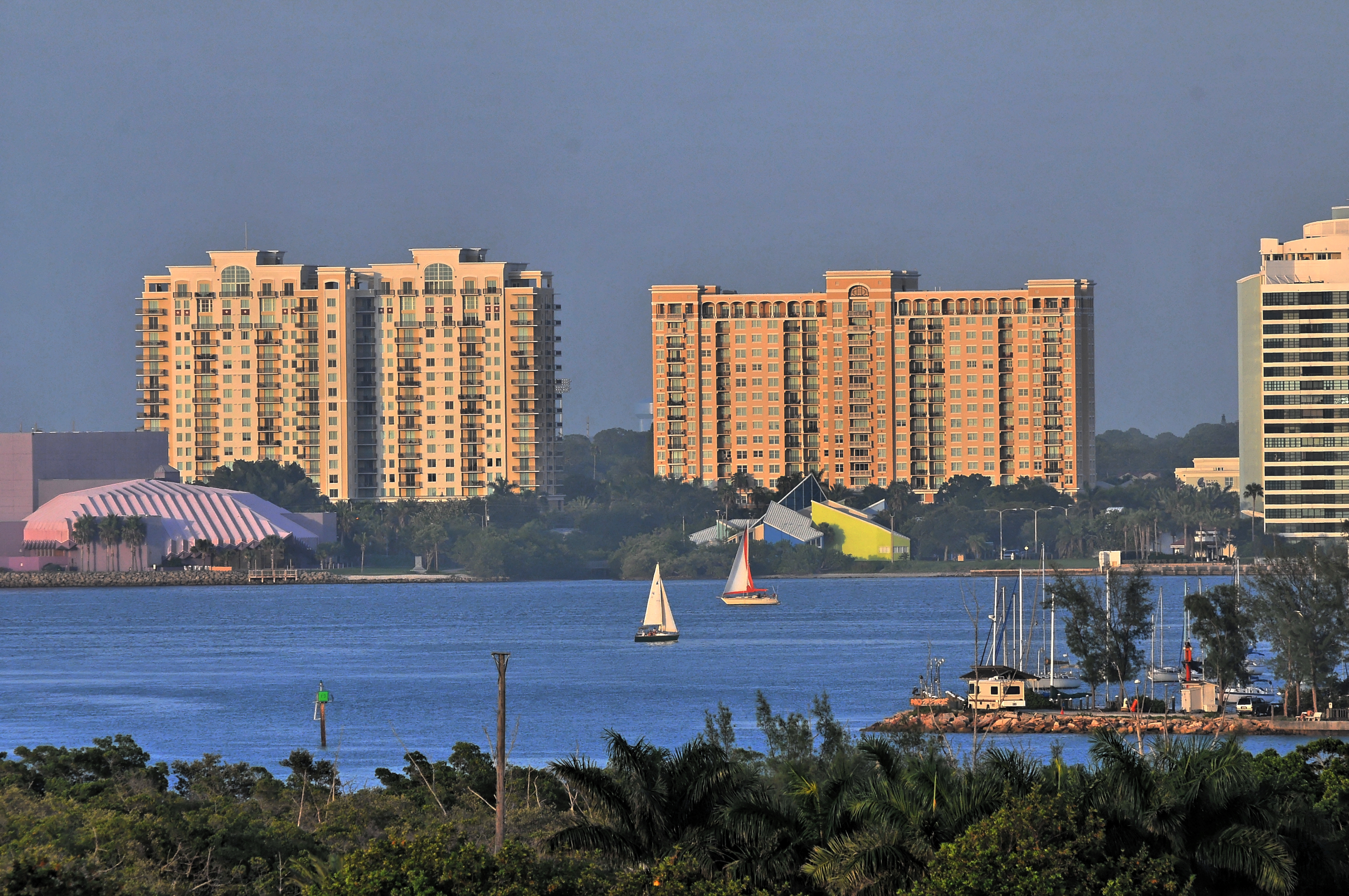 These condo are not directly on the water but once you get high enough in the building the units have fabulous views of the Sarasota bay. Both Alinari and The Renaissance are located on the north side of downtown Sarasota. Residents can walk to Van Wezel Performing Arts Center, the new Broadway Publix shopping center, Sarasota bayfront and all of the shopping, restaurants and entertainment found in the heart of downtown Sarasota.
Beach lovers are in luck. Lido Key is closest beach to the Renaissance and Alinari. Residents can ride their bike as it is roughly 3 miles. Longboat Key and Siesta Key beaches are also within a very short drive. If you live here you can have your toes in the sands of any of Sarasota's gorgeous beaches within about a 10-15 minute drive.
Grande Riviera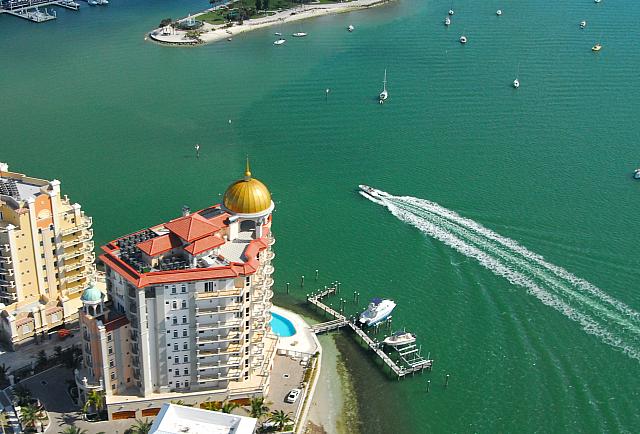 Grande Riviera condos are located on the southern most point of Golden Gate Point. The water views are spectacular from these newer condos. I was thinking of personally buying this condo but I was $2,690,000 short. ;-)
This convenient location provides an abundance of activities, including downtown Sarasota, Van Wezel Performing Arts Center, Selby Gardens, Marina Jacks, Sarasota's Arts and Culture district, Siesta Key and Lido Key beaches as well as the world famous St. Armands Circle.
Harbor House - Affordable Water Views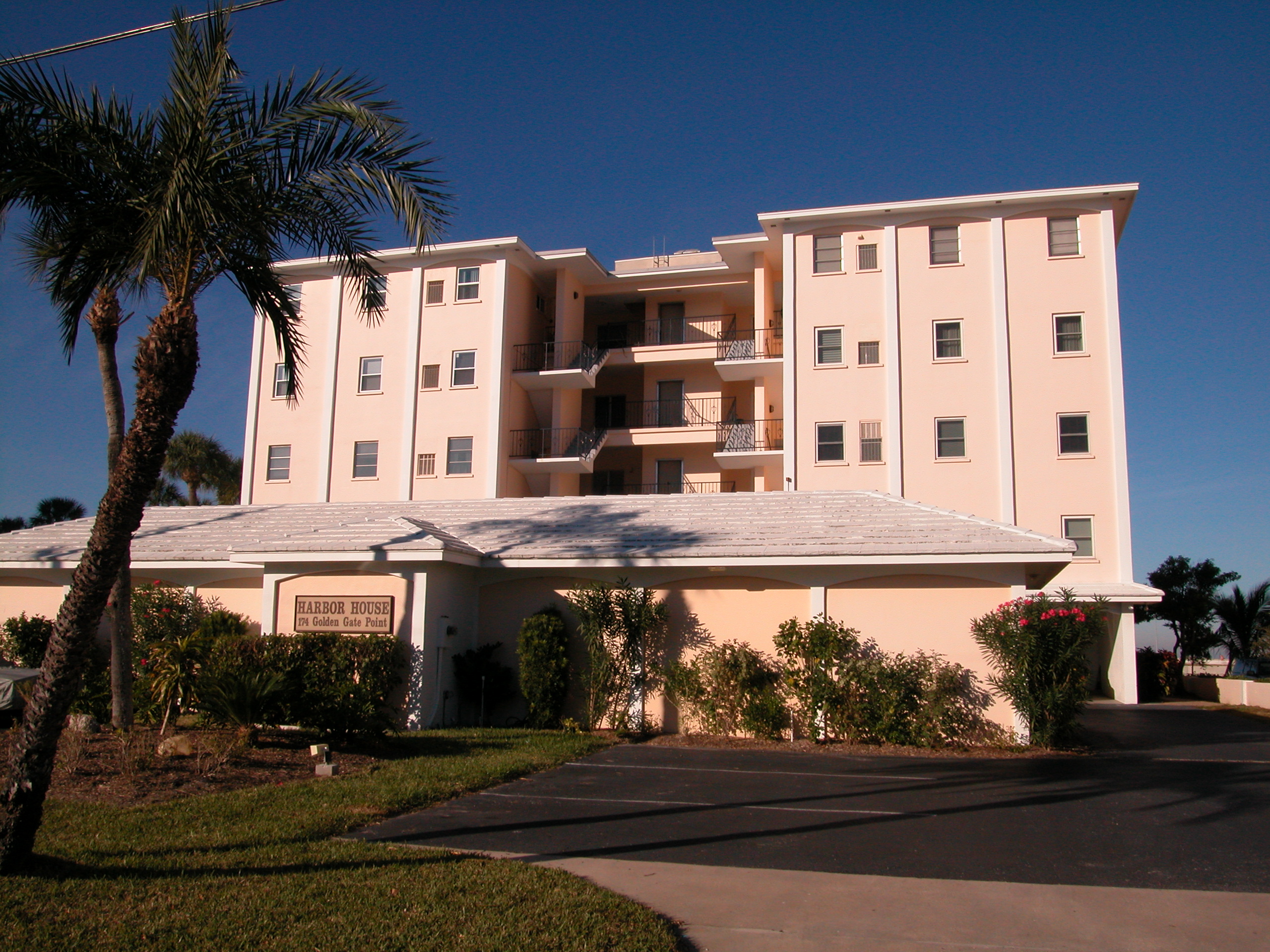 Harbor House is a small 13 unit condo building on Golden Gate Point that offers some of the best water views in Sarasota. In fact, the photo at the beginning of this post was taken from Harbor House. This is one of the more affordable condos that offer stunning water views. Currently, there is nothing for sale in the building.
La Bellasara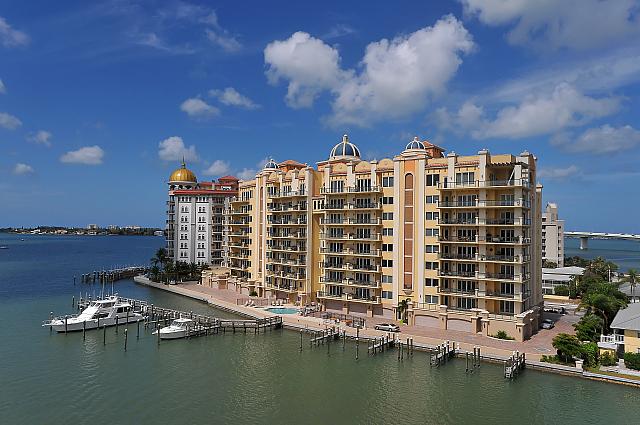 La Bellasara is the Meditarranean style condo building on Golden Gate Point. The luxurious twenty-nine residences face east so the condo units have great water, marina and downtown skyline views. Prices generally start around $2 million.
Majestic Bay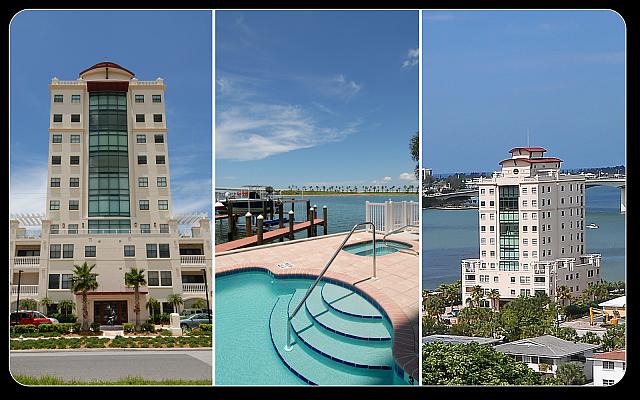 Here is another great option on Golden Gate Point. Only ten fortunate owners can call Majestic Bay home. These condos offer magnificent water and John Ringling Bridge views. Convenience is another reason to live here. Downtown Sarasota, St. Armands Circle and several gorgeous beaches are within a short drive. Florida living at its finest.
View Downtown Sarasota from the Sky
DWELL Real Estate knows the Sarasota real estate market well. Contact us at 941.822.0708 if we can help you buy or sell a home here.