Realtor.com Ranks Venice, Florida 2nd Best Beach Town for Retirement in U.S.
Posted by Marc Rasmussen on Wednesday, July 22, 2020 at 11:50 AM
By Marc Rasmussen / July 22, 2020
Comment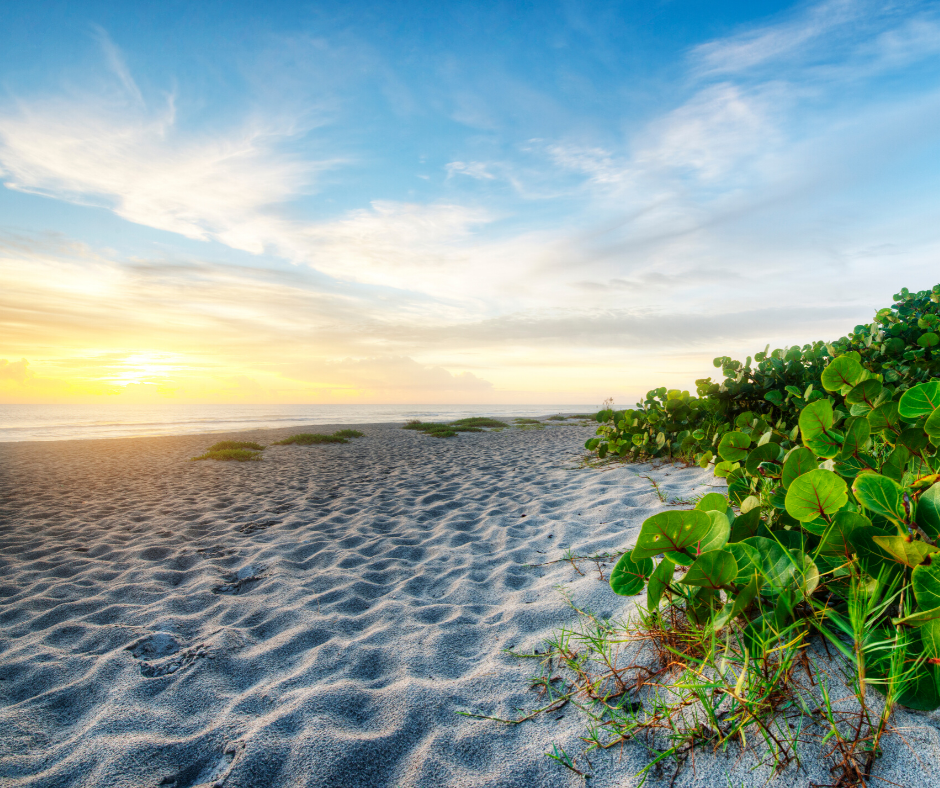 Ah, Venice Florida: warm weather, beaches, and no state income tax. No wonder it's a favored destination for older Americans eyeing the golden expanse of work-free years ahead of them. Ranking 2nd on Realtor.com's list of Best Beach Towns for Retirement, Venice was the top Florida city to make the list and and offered the most affordable median list price of all 10 cities on the list. Now that the coronavirus pandemic makes it unwise to socialize except at a distance, it's more important than ever to be able to settle into a forever home where you're free to enjoy the fresh air, long walks on the beach, and the soothing sound of crashing waves.
There are currently more than 74 million boomers—of which 10,000 per day are hitting age 65, according to the Pew Research Center. And as they shift into retirement mode, many are migrating toward the beach. According to United Van Lines National Movers Study, in 2018, 39% of the retirees they moved had their GPS systems locked on to Florida. Shocker, right? The 55-plus crowd has been seeking out budget-conscious, beach alternatives with plenty of outdoor activities and (often) a temperate climate in which to settle down for good.
"Retirees are undoubtedly drawn to these areas by the active, beach lifestyle," says Danielle Hale, chief economist for realtor.com®. "And the relative affordability of homes in these towns means more of a fixed income is left over for fun, which probably makes the case for sticking around."
From the peaceful dunes of Cape Cod and the warm waters of the Gulf of Mexico to the wild cliffs of the Pacific Northwest, Realtor.com pinpointed the top 10 affordable beach towns and cities across the United States where retirees can kick back. And it turns out, they share some common features that are particularly attractive for folks who are no longer congregating by the water cooler.
"Retirees look for affordable communities where they can fill their time with purposeful activities and social connections, keys to a long, healthy life," says Hale.
To come up with this list, the data experts at Realtor.com looked at more than 1,300 towns on the water, pulled off the places that are located on lakes or rivers—this list is all about tasting the salt in the ocean breeze—and cut the selections to one place per state, for a wider variety of options. The ranking was based on the population of residents aged 55 and over per capita (the higher the better, we say), affordability based on median list price, access to hospitals and other health care facilities, the number of amenities like golf courses (for low-impact exercise) and country clubs (for the social scene), as well as marinas and water-recreation businesses like boating and fishing, for that all-around beach town experience. So without further ado, here are the TOP 10 best and affordable beach towns for retirement
1. Murrells Inlet, SC
2. Venice, FL
3. Morehead City, NC
4. Lewes, DE
5. Toms River, NJ
6. Coos Bay, OR
7. Seal Beach, CA
8. New London, CT
9. Rockport, TX
10. Hyannis, MA
Start searching for your perfect place in Venice Florida today!
Original Article: Catch The Silver Wave! America's Best - and Most Affordable - Beach Towns for Retirement. By: Sarah Ventiera