Trulia.com - Inaccurate Data
Posted by Marc Rasmussen on Tuesday, December 13, 2011 at 7:54 AM
By Marc Rasmussen / December 13, 2011
Comment
Be careful using Trulia to find your next Sarasota home. I have noticed several inaccuracies on the website over the years. Here is an example: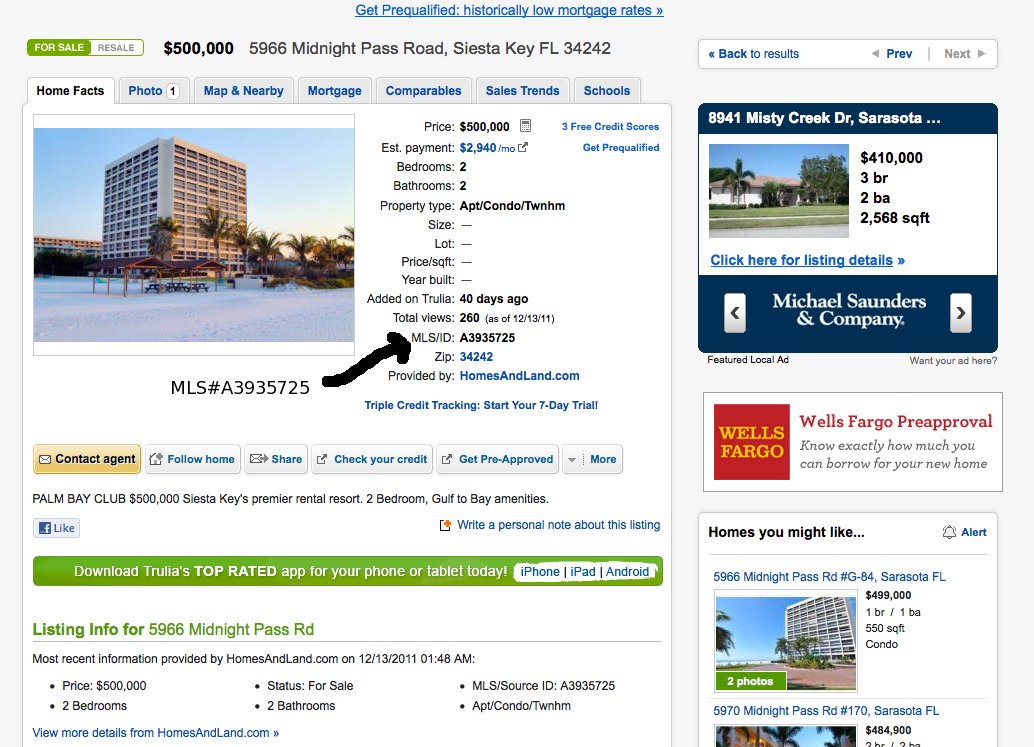 Above you will see a screen shot I took from Trulia that shows a listing in Palm Bay Club on Siesta Key for $500,000. However, there is no such listing in the community (here is everything for sale). Trulia has this property listed as MLS#A3935725. If you search our actual MLS system you will see a condo for sale in Island House on Siesta Key. Below is a screen shot from this website showing the property. So not only does Trulia show a listing in Palm Bay Club that does not exist but it also provides an MLS# that goes with a completely different property.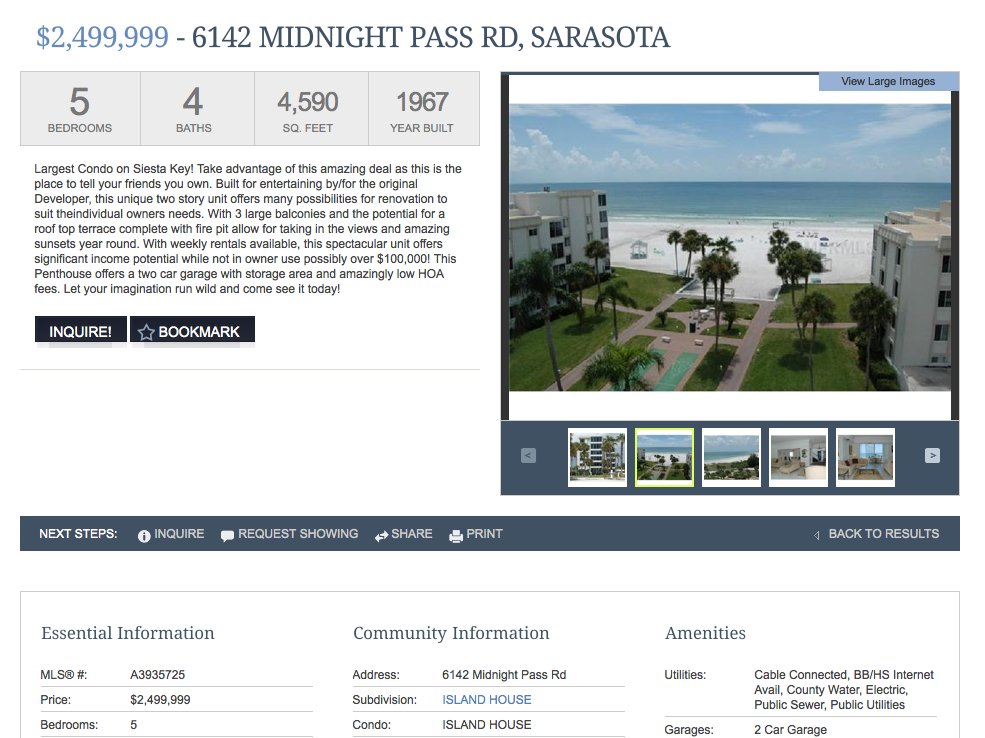 You will probably find innacurate information on almost any real estate website. However, it seems more prevalent with the national real estate sites like Trulia, Zillow and Movoto. In the Palm Bay Club listing above Trulia shows the source as HomesandLand.com. That is most likely the source of the error. When you pull your data from various sources you are relying on those website to be accurate. Obviously, they aren't.
LuxurySarasotaRealEstate.com pulls it data directly from MyFloridaMLS.com. This is the MLS system that Sarasota Realtors use to find and list property. It is the most accurate source.
Why Some Realtors Hate Trulia
I don't really hate Trulia. Even though some of their data is innacurate I think they have done a great job with their website.
Some Realtors really have a problem with Trulia's business model. In a nutshell here is how it works. Realtors spend their time, energy and money to get listings (home sellers). They put those homes and condos for sale on the MLS system. Trulia pulls the listing data from the MLS system as well as several other sources in an effort to attract visitors and buyers to their website. Trulia then sells buyer leads and advertising back to the Realtors (even to the ones who listed the property in the first place). I happen to think it is quite clever but not all Realtors are big fans.