'Tis the Season to Go Shopping!
Posted by Marc Rasmussen on Wednesday, November 28, 2012 at 10:43 AM
By Marc Rasmussen / November 28, 2012
Comment
One of my favorite things about living in Sarasota is the shopping. Before I moved here, I was a frequent vacationer. Yes, it's true; I was a tourist, cramping the city during winter and spring breaks for years. Actually, on my first trip here, I was brought to St. Armand's Circle, where I sat in awe at this unique shopping experience, unlike anything that I could get in Michigan. When my whole family had migrated, leaving me in the arctic north alone, I went furniture and home shopping with them on Anna Maria Island, picking out wonderful antiques and beautiful artwork. Now that I live here, I'm a regular at Southgate's LOFT, and can be found frequently watching my kids play in the play area or awaiting visits with Santa and the Easter Bunny at Sarasota Square. And what local resident doesn't hike up to Ellenton now and then to seek out the wonderful deals? Needless to say, you're talking to a woman who appreciates the local shopping.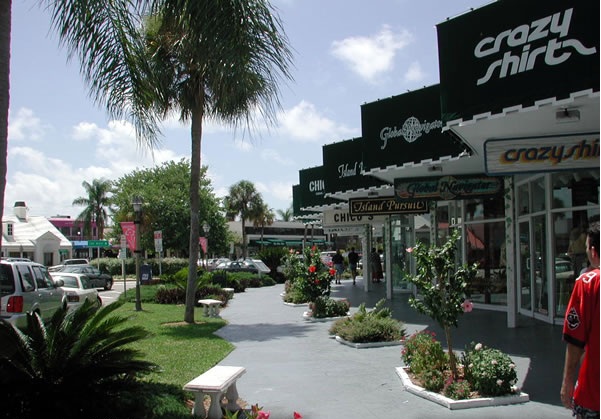 St. Armand's Circle – A brain child of Sarasota's elite John Ringling, St. Armand's Circle is luxury shopping and fine dining. Whether you're looking for beach gear at Alvin's, searching for fine cigars at Bennington Tobacconist, or hunting for the perfect dress at Foxy Lady, visitors to St. Armand's are not going to be disappointed. And they'll probably end their shopping spree with a 1904 salad at Columbia restaurant, a snazzy martini at Café L'Europe, or listening to live reggae music over margaritas at Cha Cha Coconuts, because St. Armand's doesn't disappoint when it comes to food and drinks, either!
Southgate Mall – Just south of downtown Sarasota off of Tamiami Trail sits Southgate Mall. Southgate houses all your favorites: Macy's, Dillard's, and Saks. Southgate is a step above your traditional, run-of-the-mill mall, with stores like Williams Sonoma, Banana Republic, Brookstone, Coach, Pottery Barn, and White House-Black Market. Sarasota's famous Toojay's Deli has a location in Southgate Mall, along with a delicious New York-style pizzeria called Cosimo's. http://www.westfield.com/southgate
Sarasota Square Mall – Located in south Sarasota is Sarasota Square Mall, probably the most traditional American mall you'll find in our area. The mall hosts department stores JC Penney, Macy's, Sears, and Dillard's, and also boasts a large movie theater. In addition to the stores and large food court, this mall has a children's play area, a train that goes around the mall, and an indoor glow-in-the-dark mini-golf course.
Anna Maria Island – For those willing to make the trek, Anna Maria Island has a lot of fun shops. Ginny and Jane E's is one of my favorites. I can just stroll through this store for hours antiquing and looking at all the fun and unique items for sale by local artists. Though you usually have to drive between locations on Anna
Maria, one can easily spend a day shopping at all the little stores this island has to offer. Just head down the main road, and you'll hit them all. End the day at The Sandbar for a cocktail and some delicious seafood over a gorgeous beach-front sunset.
Ellenton – The outlets at Ellenton can keep any shopper happy for days. Outlet (read: DISCOUNT!) pricing on all your favorite brands: Nike, Ann Taylor, Kate Spade, Michael Kors, Bath & Body Works, Dooney & Burke, Kenneth Cole, and Nine West, just to name a few. Though during season it can be quite crowded, and parking is sometimes a nightmare, usually the deals make up for it. I would suggest hitting up Ellenton on a weekday or in the off-season to avoid the larger crowds and a potential parking debacle. Otherwise, outlet heaven.
Whatever your shopping style, happy hunting this holiday season!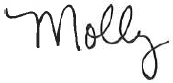 Molly Russo, Sarasota Lifestyle Guru