Tips for Choosing a Realtor
Posted by Marc Rasmussen on Tuesday, April 24, 2012 at 3:04 PM
By Marc Rasmussen / April 24, 2012
Comment
Selecting a Realtor is one of the most important decisions you will make when you are buying or selling a home. Here are five tips to help you make the best choice: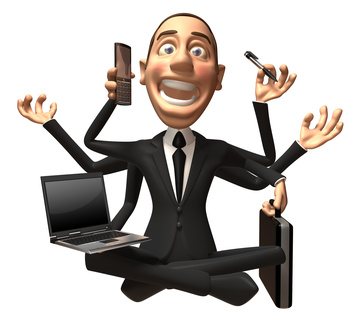 Full-Time or Bust
In the Sarasota market particularly, there are many part-time Realtors. Often retirees think that being a Realtor will be a "fun" thing to do.  It can be fun indeed, but it is a serious job and it requires all of the time, energy, and focus of any other job. To stay on top of the market, the new laws and contracts, and all of the other moving parts involved in real estate transactions & to properly represent the interests of clients, one really must be in this business full-time. Your neighbor who has a real estate license may be a lovely person, but if she works with only one or two transactions a year then the likelihood is that she may not be at the top of her game. This can become a liability for buyers and sellers and should definitely be considered when selecting who you would like to work with on the sale or purchase of your property.
The Click
It is important to trust your Realtor and to at least moderately like them as a person. This is someone who you will entrust to work on your behalf and with whom you will be in very close communication for the duration of your relationship. If after your first meeting you feel for some reason that they are incapable or that it just isn't a good fit, it is generally best to move on and find someone else to work with you.  With this said, it is not good form to work with an agent for months and THEN decide this. If you don't feel like you "click", move on!  Both parties will most likely be happier and your transaction smoother for it.
Experience Matters, But Perhaps Not the Way You Think
Experience matters. There are many issues that can come up during a real estate transaction that an experienced agent may be better able to anticipate and to smooth out before they become problematic. However, it is not always the number of years that a Realtor has been in business that makes a difference. In our market there are Realtors who have been around for years but who don't do much business, and there are newer agents who work with many clients and close lots of deals; experience is really measured by the number of deals, rather than the number of years. The agent doing the business generally will be more in tune with the realities of the market and how to keep your sale or purchase running smoothly.
Ask Trusted Friends for a Referral
If no one comes to mind immediately when you think of who you would like to work with (hint: DWELL realtors!), it is a good idea to ask a friend if he has a real estate professional that he recommends. Ask if he has had actual personal experience with the Realtor or not, as a recommendation for his buddy that may or may not be legitimate business-wise (again, great guy does not necessarily equal great Realtor) will not be as useful as one to an agent with whom he has worked.
Don't Discount the Newer Agent
Although, as we said above, experience is important, we'd encourage you not to completely disregard an agent because he is newer to the business. If you have a contact who is relatively new but who you know works hard, is smart, and has a good network (and broker to support him), give him a chance to impress you with his stellar service! Great agents are often very busy, which is a good thing but can also cause them to give less time to each client. A newer agent who is on their way to being well-known as a great one may have more time and attention to devote to you and your sale or purchase needs and to making your experience an excellent one.