Tips for Canadian Snowbirds
Posted by Marc Rasmussen on Saturday, October 5, 2013 at 8:56 AM
By Marc Rasmussen / October 5, 2013
Comment
It is about that time of year where we start to see our friends from the north trickle into Sarasota. I asked Joe Samson of RE/MAX Realty Professionals in Alberta, Canada to write some tips for Canadian residents coming south for the winter.
In some parts of Canada, the snow flakes had started to appear on the ground and that means one thing for many Canadians: that it's time to start making preparations for the great escape from the harsh Canadian Winter. While spending time on the warm beaches in Florida and building sand castles, it's important not to forget about a few things that snowbirds should keep in mind to better handle their finances.
Recent statistics show that one out of 5 Canadians have plans to flock to warmer climates in the winter and in 2013 it is expected that somewhere around 500,000 senior citizens will migrate to Florida alone.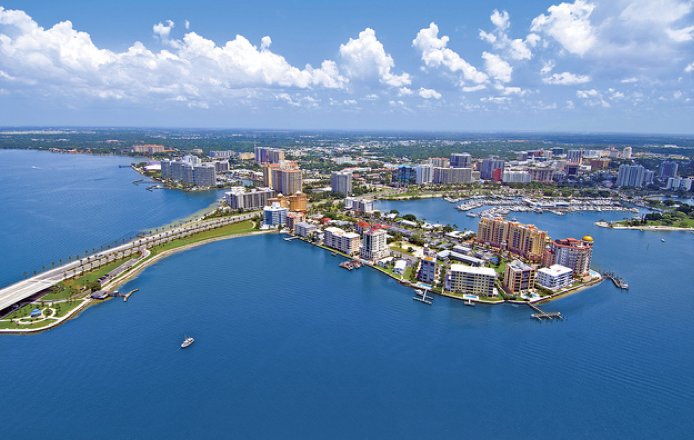 Selling Your Home Before Leaving
This is not uncommon for some Canadians to completely move to the U.S. after spending a few winters in Florida. It will take some serious consideration and tax preparations to make this decision, but discussing your plans with a professional is always going to pay off.
Many snowbirds will emigrate from Alberta where they may have a condo for sale in Calgary before realizing their dreams. According to Joe Samson, a REALTOR® with RE/MAX Realty Professionals, prior to selling it is always best to review Calgary MLS® Listings to familiarize yourself with your home's market value.
Things to Know About Opening a U.S. Bank Account
At some banks the exchange rates could be very unfavorable and paying your monthly bills could pose an unpleasant extra expense for you if you are not aware of the hidden fees. Many temporary residents in the U.S. will choose to open up a local bank account for every day transactions. It is easy to open a local bank account, but it's rather difficult to place any funds into it from outside the country. Therefore it's recommended by experts to open a U.S. account at a Canadian Bank.
Paying with a Canadian credit card in the U.S. can prove to be expensive as well as extra fees will show up on your bill. A few Canadian banks will offer credit cards that will keep your balance in U.S. dollars and minimize the cost of the exchange rates.
Paying the Bills in Canada
Don't forget about some of your obligations left behind in Canada. It's very easy to miss a payment for a bill or to a credit card company and then all it takes is a few missed payments for your credit rating to be shot.
Other than making arrangements to pay your utilities by preauthorized deductions directly from your bank account, you may also want to review your bank and credit card statement for sources of deductions that you may have missed. Believe it or not, but it's very easy to forget about a line of credit which you may have thought of being fully paid off, but somehow a small interest payment was added to your account. Be very cautious with this review process as your future finances will hinge on these steps.