The True Value of Residential Solar Panels
Posted by Marc Rasmussen on Friday, April 20, 2018 at 12:25 PM
By Marc Rasmussen / April 20, 2018
Comment
The True Value of Residential Solar Panels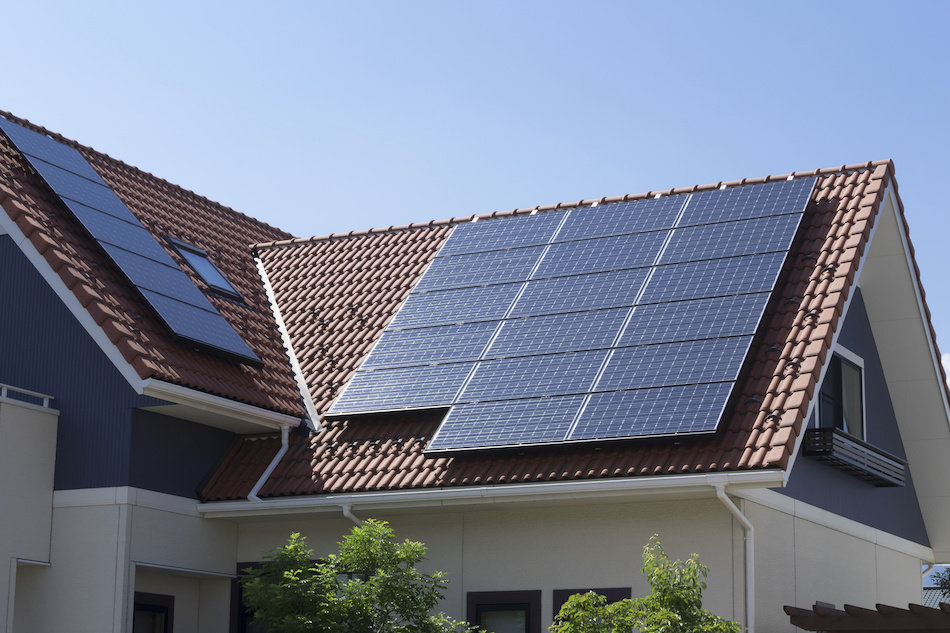 Solar panels are one of the most revolutionary products on the market today, yet not everyone is jumping to buy them. Homeowners may believe they're not worth the high cost of installation or they may think their area simply isn't sunny enough to make a real difference to the environment. But solar panel technology has benefited from time, insight, and perspective, and engineers are getting better and better at making the panels as efficient as possible, making them one of the most popular energy-efficiency home upgrades. While they still may not be the right choice for all homeowners, it's clear that people may want to rethink the math before they decide one way or the other.
Initial Investments
Homeowners are going to pay some serious money at the beginning to install solar panels in their home. The average retail cost of full panels is about $19,000, with community incentives and tax credits shaving off about $8,000 of this price. Plus, there's no guarantee that these panels will eliminate the costs of electricity. If a homeowner doesn't get enough sunlight during the month, then they'll be forced to pay for standard power. If a homeowner isn't planning to be in their home for much longer (or the economy takes a turn for the worse), solar panels may not be the best investment. That's the bad news, but there's a lot more to the story than just the initial costs.
Long-Term Forecast
To recoup the full price of solar panels (and then some), homeowners should ideally stay in their home for a considerable amount of time. In a sunny state like California, an owner can save as much as $30,000 in just 20 years. That type of return on investment could make anyone turn their heads, even if they don't particularly care about the environmental benefits of buying solar panels. But the great part about these estimates is that solar panels are no longer as dependent on the weather. Modern technology allows people in cloudier states, such as Massachusetts or New York, to reap similar benefits.
How to Save Even More
Some people are very invested in getting their residents to turn to green power, which is why homeowners should check into special programs in their state or neighborhood. Along with standard tax credits, community incentives can be attractive enough to encourage owners to proverbially flip the switch. There's also a possibility of selling additional power back to the grid for a set cost if the panels generate more energy than a single home needs. Homeowners can check into the rates offered by their community officials before researching average power generated by solar panels versus the average power used in the home. Luckily, there are free resources online that will let homeowners know which incentives they're eligible for in their area.
Community Solar
The true value of residential solar panels lies in protecting the planet for future generations, but not everyone can jump on board this mission. Community seller is an option for Lido Key homeowners who simply don't have the capital to purchase solar panels, regardless of how much they may want to. This program allows everyone in a Lido Key neighborhood to put their money together to buy a number of solar cells.
The more solar cells are grouped together, the more power they will be able to generate. This way, everyone who invests will be able to benefit by lowering the costs of their utility bills. This is still a relatively rare benefit to find in most US neighborhoods, but there's no reason why homeowners can't come together to enable change in municipal policies.
Resale Value
There are some people who can recoup up to $20,000 in additional resale value by investing in $11,000 worth of solar panels. For many home buyers, it's worth moving into a home that comes equipped with solar panels than having to do the research and price comparisons on their own. Plus, solar panels are a great way to help a home stand out from its competition which can really help the offers start to roll in. Homeowners who live in a particularly well-off area where conservation is on the tip of everyone's tongues may want to invest in panels even if they don't believe they'll be staying in the home for very much longer.
It's difficult to tell homeowners the exact return on investment when it comes to residential solar panels, but it's clear that there are more benefits than disadvantages for most homeowners. While it makes more sense to purchase them in the case of long-term ownership, that's not always the case. Like everything in life, individual homeowners will need to base their decision off of everything from their utility bills to the demand for green technology in their neighborhood.