The Best in High ROI Energy Efficient Upgrades
Posted by Marc Rasmussen on Friday, March 16, 2018 at 11:17 AM
By Marc Rasmussen / March 16, 2018
Comment
The Best in High ROI Energy Efficient Upgrades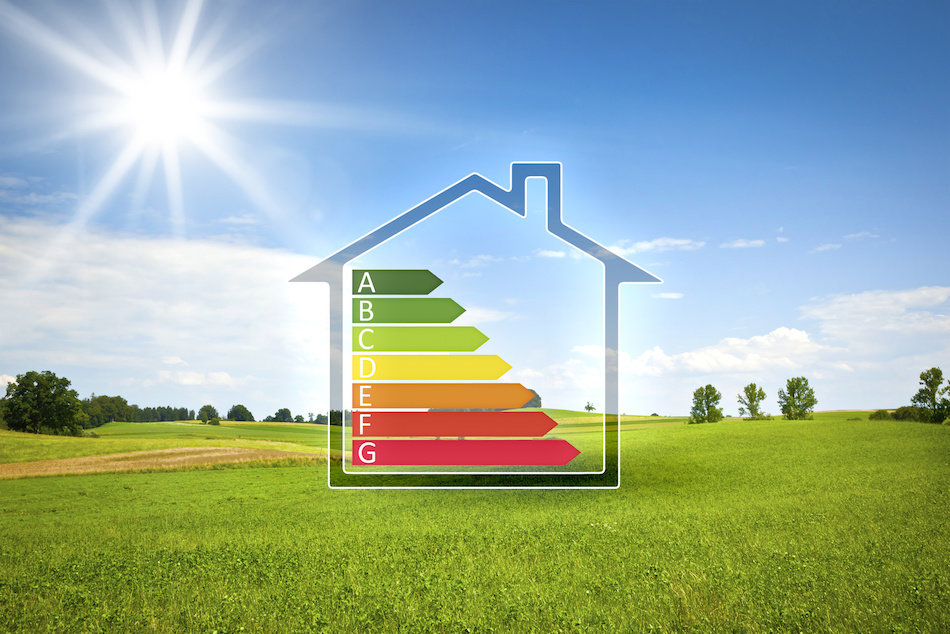 Energy efficiency is all the rage right now as homeowners successfully manage to lower their utility bills while simultaneously saving the planet. But making any type of home improvement changes can feel like a bit of a minefield— especially if homeowners are not sure exactly how long they're going to stay in their home. To speed up the process and vanquish the doubt, consider the following steps to get the best return on all of your efficiency projects.
Search for the Incentives
The first step is always going to start with research about the special quirks of the individual how in question. Some homeowners are losing all of their treated air to drafty windows, while others are wasting power on outdated appliances. To get the best ROI, homeowners should have an energy professional audit their home. The cost of an audit will vary by location, but it may run a homeowner around $500 for a full audit and $300 for just the ductwork.
If that sounds like a lot of money, consider how low utility bills might dip when the auditor spots the trouble. Homeowners should also see if there are tax credits or financing options in their area for choosing green technology. There may be plenty of ways for homeowners to capitalize off of local programs while improving their home's resale value.
Swap Out Appliances
Today's appliance makers are attempting to create a win-win-win with every product they make. Their companies make money, their customers save money, and our natural resources get a much-needed break. However, upgrading appliances to the most energy efficient options will usually take a while before the homeowner to start to see a return. For example, a new washing machine can save the homeowner about $.21 a load, which would mean more than 2,600 loads (6 years or more) to make the money back on the appliance.
Most homeowners will keep their washing machine for at least that long, but it's a slow burn when it comes to the money saved. If homeowners know they won't be in the home for much longer, they should probably change out their lighting instead of their major appliance. Energy-efficient bulbs can cut down on a lighting budget by up to three-quarters!
Turn the Heat Around
Let's face it, most of the energy a homeowner uses up is on their heating and cooling bills. One of the smartest, energy efficient upgrades is going to be insulation. Not only does better insulation keep rooms comfortable, it can also make them quieter too. Estimates on ROI vary, but the average is almost always more than 100%.
Insulation standards tighten up constantly, so even newer Palmer Ranch homes may need additional insulation to meet the new recommendations. There are a few things to note though about better insulation. The more insulated the home is, the more a homeowner sacrifices on ventilation. This can lead to poor air quality and even health problems. Talk to an installer about the best way to keep air moving throughout the home without having to pay for it later.
Next-Level Upgrades
Solar panels are the next steps up from refitting the lights, appliances, and insulation. It's a major project for even the most die-hard of conservationists to take on, but they may be worth it in terms of overall returns. Depending on where the home is located, solar panels can shave off up to $30,000 over 20 years. Plus, solar panels are in-demand for many home buyers. So for those in a sunny area, it's certainly something to consider. There are also zero-waste homes, which are the most extreme step a homeowner can take in terms of energy efficiency.
While this technique stresses reducing and recycling in terms of what homeowners buy and throw away, it also applies to energy upgrades throughout the home. For example, installing a grey water system that can turn water from a shower or sink to water for the lawn, or products that can draw heat from the ground rather than from the furnace. Committing to a zero-waste home can theoretically slash all of the bills a homeowner has to $0 for even greater long-term returns.
From a simple bulb change to a retrofitted plumbing system, homeowners have a lot of options when it comes to making their home more energy efficient. But there is no one-size-fits-all plan when it comes to which choice will give the best returns. For some homeowners, it makes sense to weatherstrip their doors. For others, they may want to convert their whole home to get the best possible ROI.