Siesta Beach Ranked #1 Beach in Nation
Posted by Marc Rasmussen on Friday, May 27, 2011 at 6:55:50 AM
By Marc Rasmussen / May 27, 2011
5 Comments
Yaaaaay! Dr. Beach just came out with his list of the best beaches in the country. Siesta Key beach in Sarasota, Florida was ranked #1!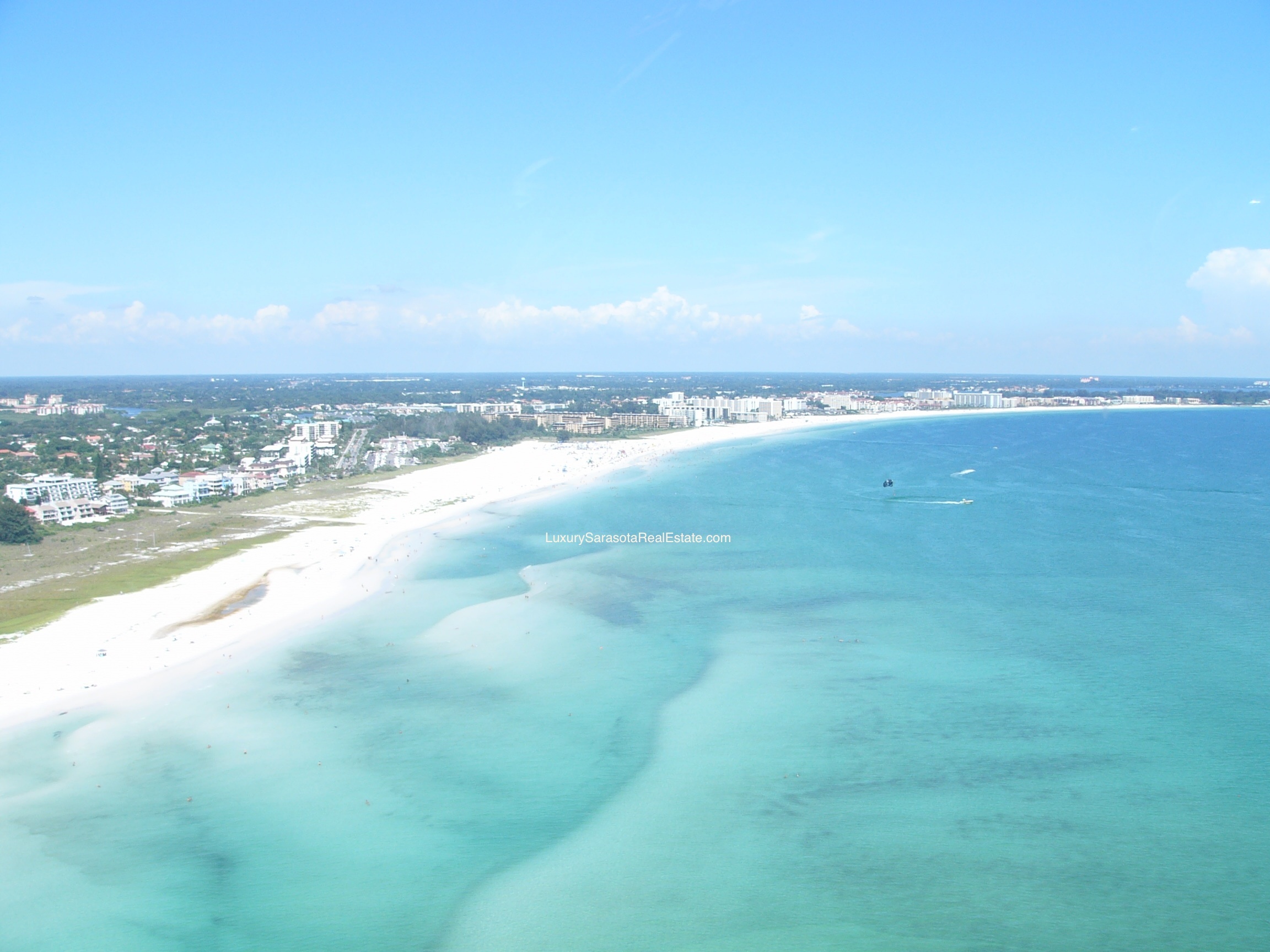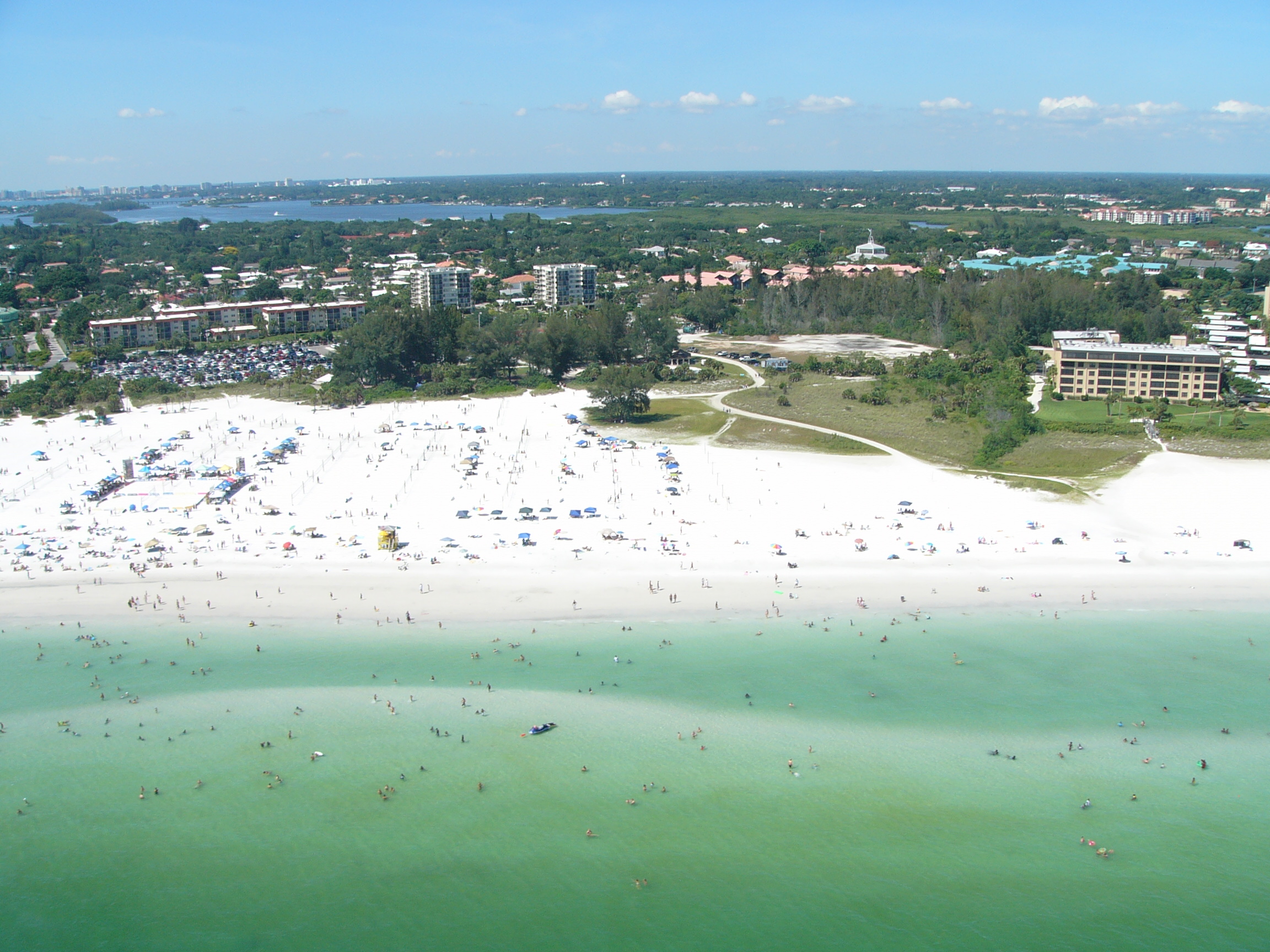 SARASOTA - The powdery white shoreline of Siesta Key just got the ultimate seal of approval from "Dr. Beach."

Siesta Beach was ranked No. 1 in the nation today in the annual survey by Dr. Stephen Leatherman, director of the Laboratory for Coastal Research at Florida International University.

"The sand is like sugar," Leatherman said. "Some people can't believe it. It's super soft, super fine. They claim to have the finest, whitest sand in the world, and I can't argue with that."

For the past two years, Siesta was ranked No. 2 in the survey. Now local tourism officials can boast of the top spot.

"This is absolutely the best thing we could ever hear," said Virginia Haley, president of the Sarasota Convention and Visitors Bureau. "We know we'll be on national TV in the morning. Live shots across the country."

On Thursday afternoon, visitors to Siesta weren't surprised by early news of the No. 1 ranking.

"Every time I see it, it's like the first time," said Shelley Harman of Dayton, Ohio. "The sand is like powdered sugar under your feet. And it's clean and the water's clean. It's just awesome."

A dozen tourists from Buffalo raved about Siesta, too. They're staying at a beach hotel in Clearwater, but still made the drive down to Sarasota.

"We told our friends, we're going down to Siesta Beach," said Dennis Walczak. "That's the top of the line."

GENTLE SURF

In this year's survey by Leatherman, San Diego's Coronado Beach was runner-up. No. 3 was Kahanamoku Beach in Waikiki, Honolulu, Hawaii. Rounding out the Top 10 were No. 4, Main Beach, East Hampton, N.Y.; No. 5, Cape Hatteras in North Carolina; No. 6, St. George Island State Park, Florida Panhandle; No. 7, Beachwalker Park, Kiawah Island, S.C.; No. 8, Coast Guard Beach, Cape Cod, Mass.; No. 9, Waimanalo Bay Beach Park, Oahu, Hawaii, and No. 10, Cape Florida State Park near Miami.

Previous winners include Caladesi Island and Fort DeSoto State Park, both in Pinellas County. Once a beach reaches the top of the list, it is retired from future rankings.

Leatherman ranks beaches on 50 criteria, including water quality, weather, facilities and crowds. A top score is 250.

Siesta Beach came in in the 230s, losing minor points because the view is heavy on condominiums to the north and south. It got credit for free parking, along with shallow water and gentle surf.

"Most days you measure waves over there in inches, not feet," Leatherman said.

Scott Montgomery, interim lifeguard manager for Sarasota County, spent more than 20 years at Siesta Beach.

He always knew it was special. The No. 1 ranking just confirms that fact.

"It's about time," Montgomery joked. "I've seen a lot of beaches, even beaches in Hawaii, and they just don't compare."

The 40-acre park at Siesta offers everything from tennis to beach volleyball courts, along with a snack bar and gift shop. The beach at Siesta is more than 100 yards deep — far wider than most beaches in Florida or anywhere else.

Thousands of people can spend the day without feeling crowded.

In 2010, according the county estimates, 2.2 million people visited Siesta Beach. Four lifeguard stands at the beach are painted different colors to help beachgoers remember where they are.

"They can say, Oh, we're over by the yellow lifeguard stand," Montgomery said. "That's unique to us."

At the Sarasota tourism bureau, Haley praised the county for maintaining the beach and sponsoring everything from daily yoga classes to weekly beach runs. She looks forward to bragging about the No. 1 ranking.

"Our work will begin tomorrow," Haley said Thursday evening. "We'll be working very hard to help everybody get the news."

DR. BEACH'S TOP 10 U.S. BEACHES

1. Siesta Beach in Sarasota
2. San Diego's Coronado Beach was runner-up.
3. No. 3 was Kahanamoku Beach in Waikiki, Honolulu, Hawaii.
4, Main Beach, East Hampton, N.Y.;
5, Cape Hatteras in North Carolina;
6, St. George Island State Park, Florida Panhandle;
7, Beachwalker Park, Kiawah Island, S.C.;
8, Coast Guard Beach, Cape Cod, Mass.;
9, Waimanalo Bay Beach Park, Oahu, Hawaii
10, Cape Florida State Park near Miami.
As a Sarasota Realtor we are always talking about the beauty of Siesta Key beach. Getting the #1 slot will give us plenty to talk about to potential buyers of Sarasota real estate.
IF you want to be directly on Siesta Key beach here are a handful of fabulous condos:

A luxurious beachfront condominium complex that is within steps to the powdery white sands of Siesta Key beach.  Imagine waking up to the soothing sounds of The Gulf of Mexico. This is Siesta Key living at it's finest. 

Crescent Siesta Key is an inviting community of 26 intimate beach residences nestled along Siesta Key's Crescent Beach. This is one of the newer condo complexes on Siesta Key.

This is one of the most noticeable landmarks on Siesta Key beach. A popular destination because of the fabulous ocean views, amenities and sugary white sands within steps of your home.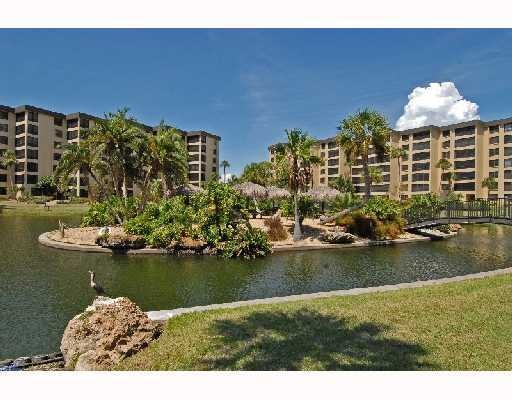 Located directly on the beach, this complex has 3 large heated pools, 8 tennis courts, a fitness facility, and a fresh water lake in the center. These units can be rented with a one month minimum.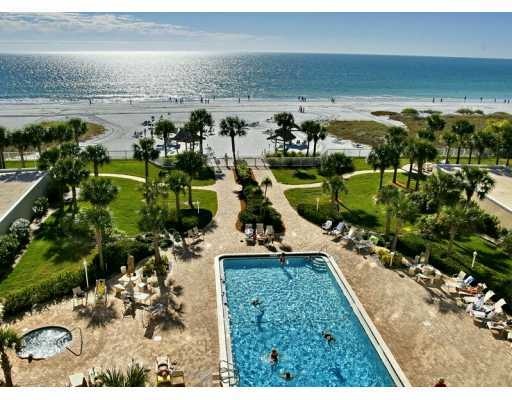 A lovely 6 acre complex on the beach. This community is made up of a midrise and villas. Every unit in the midrise faces west giving residents fantastic water and beach views.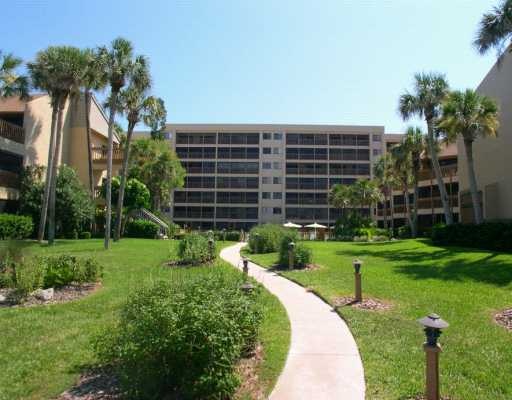 Beauty has been captured with this gorgeous beachfront Siesta Key condominium. Many of the units boast panoramic gulf views. Midnight Cove offers charm, location, and convenience on the  crescent beach within walking distance to dining and shopping.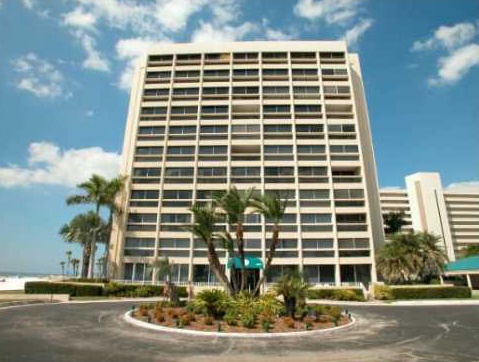 This is one of the most sought after Siesta Key condo complexes. It is located at a wonderful part of the beach. The condo units in the tower, which are directly on the beach, have breathtaking views of the turquoise water and white sand.   

This is a gulf to bay condominium complex is situated on sixteen lush tropical acres extending from the Gulf of Mexico to Sarasota Bay.

Located on the ever popular Crescent beach with many of the units having wonderful views of the water. This complex allows short term rentals with an on-site rental office. Amenities include 2 heated pools, clubhouse with a kitchen, exercise room, tennis courts, and picnic areas on the beach.

New construction on the beach! Intimate beachfront retreat limited to 12 exclusive residences. Located on Crescent beach and short distance to everything important.

Located on popular Crescent beach, this community allows short term rentals. This is a very well maintained complex with 160 total units.

As you can see from the photo all of the units in this complex have astounding views of the Gulf of Mexico and Siesta Key Beach. Located just south of the Siesta Key village and directly on the beach.

The condo has a great location on Siesta Key beach and near the village. Residents can walk to restuarants, shopping, ice cream and everything else Siesta Key village has to offer. Most of the units have wonderful panoramic views of The Gulf of Mexico.

One of my favorite buildings on the island because of convenience. Enjoy the luxury of walking to restaurants, shopping, beach and entertainment from this well maintained community in Siesta Key village.

This is another great Siesta Key condo complex. It is located near the village and is convenient to everything. This is a 55+ community with lots of fun activities. There are two towers on the beach with wonderful views of the ocean and numerous villas within a short walk to the beach.
Fill out our Dream Home Finder form and we will email you a list of properties that match your criteria.