SHORT SALES: Dispelling Common Misconceptions
Posted by Marc Rasmussen on Friday, August 20, 2021 at 9:23 AM
By Marc Rasmussen / August 20, 2021
Comment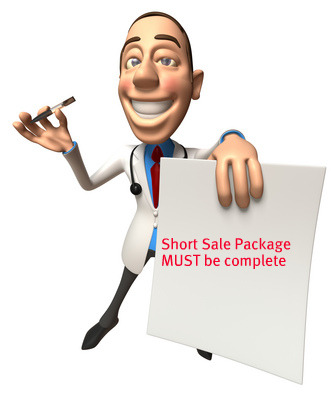 In Sarasota's real estate market today short sales are nearly unavoidable. I talk with buyers every day and many of them have questions about how short sales work, how they are different than regular sales, etc. Here are the most common misconceptions & the real scoop:
Misconception: The lender forgiving the seller's loan has set the list price of the home.
Real Deal: The seller and the seller's Realtor set the list price. They do this based on what they believe is the actual market value of the property. The lender often doesn't even know that the seller is going to ask for a short sale until after the property is listed & has an offer.
--> But what about the short sale listings that say "pre-approved price"??
Good question. It depends. In some cases, the seller had a buyer in place and got to the point in the process where an approval was issued, then lost the buyer for one reason or another. Sometimes the lender will allow a new buyer with the same offer price and terms to be substituted without a delay and sometimes not. Additionally, depending on how much time has passed and other factors, a lender may approve a price at one point and then later not approve the same price. Bottom line: Different lenders function differently and the same lenders function differently depending on the day. Yes, it is as fun as it sounds.
Misconception: A cash offer will make a short sale move faster than an offer with financing.
Real Deal: This is not true at all. As much as it seems like it should matter, lenders really don't care and your process will not move any faster with cash than with a loan. Either way, the lender gets paid at closing. The part of the process where this can matter to you as the buyer is in the time after the approval is issued. With cash, you do not have to worry about many of the things you do with a loan (appraisal, insurance, etc.) so you are able to close almost immediately after obtaining the approval, assuming the seller is already out of the house, rather than the 30-45 days it will take to close with financing.
Misconception: If buyers kick and scream, the sale will move faster.
Real Deal: I totally love to be the greasy wheel and get my way. Seriously, love it. But in a short sale, no matter how big a fit a buyer (or their agent) has and how much they threaten to walk away if we don't have an approval by x date, the lender will absolutely not care and will absolutely not hurry. The banks function on their own timetable, and unfortunately we have to get with their program cause they aren't going to adapt to ours. In fact, banks appear to enjoy making buyers wait ridiculous periods of time like eight months for an approval and then wanting the buyers to close within 14 days.
Misconception: Short sales are always better deals than regular sales.
Real Deal: I really wish this were true because short sales are certainly a much bigger headache for all involved and buyers should at least get something for all of their trouble! If you look at overall median sale prices and compare arm's length/regular sales with short sales and REOs/bank-owned properties, you will see that REOs have the lowest prices, then short sales, then regular sales. However, this is OVERALL. By this I mean that just because a sale is a short sale it does not mean that it particularly is a better deal than the regular sale down the street. There are well-priced short sales and there are overpriced short sales. Add to that mix that some banks use out-of-town appraisers who don't understand the intricacies of our market (same street east and west of 41 have WAY different values, for example), the condition of homes that are short sales can be much worse than regular sales with caring sellers, and/or the forgiving lender is just unrealistic. Finally, I have had quite a few buyers get better deals from regular sellers who were very motivated and no one even had to wait around! Estate sales, sales where the seller needs to relocate, and sales where the seller has owned the property for a million years and it's been paid off long ago can all be spectacular places to get a great buy now.
Speaking of regular sales that are killer deals...
The house below is a good example of an opportunity for a smooth, easy, timely, transaction where the buyer will know what he is getting and when to expect it.
2243 Kara Chase is a 3-bed+den, 1826 sq' home on a cul-de-sac with a lake view in back, located in the convenient-to-everything Paddocks neighborhood. It is super well-maintained with a brand new roof, all new appliances (kitchen, washer/dryer, even water heater), new flooring throughout, a new garage door, and other fabulous features. This home is currently for sale for $199,900 ($109 per sq', crazy!).
When properties like this are an option, why on earth would anyone want to fool around with an anxiety-filled distressed sale? I don't know either. :-)