Sarasota's Best Local Markets
Posted by Marc Rasmussen on Wednesday, April 3, 2013 at 2:32 PM
By Marc Rasmussen / April 3, 2013
1 Comment
Looking for a departure from the traditional grocery store options? You've come to the right city. Sarasota has so many local markets, it would be impossible to name them all in one post. I'm glad that we have so many wonderful grocers in the area, and am a huge Publix fan myself, but let's face it, sometimes you want specialty items such as blueberry goat cheese, or prickly pears, or rhubarb jelly. You can find those things at Sarasota's wonderful local markets, as well as fantastic deals on in-season produce.
Downtown Farmers Market – Yes, this one is a given. And you probably already know about it. But if I wrote this whole blog without mentioning it, I probably wouldn't be a very trustworthy source now would I? It's possible that if you don't live downtown, you may not know about this wonderful gem. The Farmers Market is held every Saturday morning on Lemon Ave between Street and Pineapple Ave in downtown from 7:00am to 1:00pm. It offers vendors of produce and plants like any traditional market, but what makes the downtown market special is its plentiful specialty vendors: soaps, scarves, art, jewelry, even organic pet food! For a full list of vendors, check out their website: www.sarasotafarmersmarket.org.
Yoder's Market – Located next door to the famous Yoder's Restaurant, Yoder's market offers a wide array of fresh produce and Amish cheese, in addition to their many fabulous baked goods (the pies are so good, they've been featured on Food Network!) and Amish jarred goods. If you've eaten at the restaurant, you know

the high standard to which Yoder's holds themselves. Don't miss out on trying their delicious Amish food products and fresh produce and checking out their wonderful market. It's open every day of the week except Sunday, from 8:00 am to 8:00 pm.
Detweiler's Farm Market – This market is a short drive over to just west of I-75 off of Palmer Rd south of Fruitville, but it's worth it. (Hey, I hike nearly 25 minutes from my house on the south end of town to come to Detweiler's. Trust me; it's worth it.) Detweiler's not only has loads of locally grown fruits and veggies, they also have a large deli, a huge selection of fresh seafood, so many varieties of fresh cheese that your head will spin, and a Big Olaf Creamery ice cream stand! The prices here on produce are always great, but their sales and specials on in-season stuff really make this market one you can't miss.
Morton's Gourmet Market – This Hillview district gem has been a Sarasota staple for specialty foods for over 50 years now. If you haven't had the pleasure of tasting some of the delicious food this market puts out, then you need to take some time to stop in. I had my first exposure to Morton's when they did a beer and cheese sampling one night at Mr. Beery's. The five different kinds of cheese blew me away; they were so delicious. Morton's offers (in addition to phenomenal cheese, of course) a bakery and coffee shop, prime meats and seafood, from-scratch prepared meals, an extensive selection of fine wines, international cheese and pates, a great deli, groumet groceries, and a full-service catering department.
Trader Joe's – I hope most of you have had a chance to stop by Trader Joe's. Having never had a Trader Joe's in my proximity before, I didn't really get the hype surrounding the opening of this store. The traffic was so insane when it first opened, I wondered why anyone would battle it just for a store. And then I went in. And now I know. The prices are so reasonable and the selection of gluten-free, vegan, and organic foods seems endless compared to other options. They also have an incredible wine selection, green home products, organic pet products, and cheaper vitamins and supplements than I've seen anywhere. I felt like I was the last person to hop on this bandwagon, but when I talk about how excited I am about Trader Joe's, I've been shocked to find there are still people who haven't checked it out. It's located right on Tamiami Trail south of Bee Ridge.
Live plentiful, Sarasota!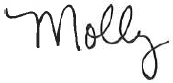 Molly Russo, Sarasota Lifestyle Guru