Sarasota vs. Naples: A Lifestyle Comparison
Posted by Marc Rasmussen on Wednesday, July 31, 2013 at 4:52 PM
By Marc Rasmussen / July 31, 2013
2 Comments
"I'm trying to decide between Sarasota and Naples."  It's a statement we hear a lot at DWELL Real Estate.  And sometimes it cannot be answered by data alone, because Florida living isn't just about the numbers.  It's about the lifestyle.  A few months ago, Marc gave us a fantastic market analysis between Sarasota and Naples.  (Go here to read that article.)  But now I'm going to try to fill in some of the gaps that data can't cover.  Which city is the best fit for you?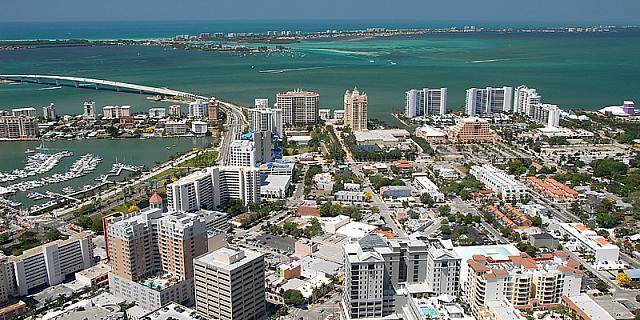 The Naples downtown is a bit more blurry than Sarasota, with several little areas but not an obvious epicenter like Sarasota has.  There are little shops and restaurants on 5th Avenue, Naples' equivalent to Main St., and the Tin City area offers more than 40 eclectic shops and restaurants as well, as well as a little history and nostalgia.  As for the arts, Naples pales in comparison with Sarasota with only one Community Theater in the downtown area.  Is there still fun to be had in downtown Naples?  Sure.  But expect a bit more subdued and relaxing environment.
Downtown – If you are looking for a clearly defined, vibrant downtown area, Sarasota takes the cake here.  Sarasota's downtown area encompasses an area from approximately US 301 to the bayfront from east to west, and from just north of Fruitville Road all the way to at least Ringling Blvd, and some would argue all the way to Tamiami Trail, to the south.  Within that area, there are scores of wonderful and unique restaurants, a number of theaters, a bunch of cute stores, nightclubs, art studios, a weekly farmers market, and several other annual events. 
Winner: Sarasota

Public Beaches – Both Naples and Sarasota have miles of sprawling white-sand beaches, but let's face facts: only Sarasota's Siesta Key has ranked on numerous Best Beaches lists and has been declared the #1 best beach in the country.  Naples can't beat us there, but they do have their fair share of beautiful sands.  So let's compare:  Naples has better shelling, in general; Sarasota, better sand; Naples, arguably better fishing thanks to the 1000-foot-long Naples Beach Pier; Sarasota, larger beaches with more depth.  I think anyone can see that both waterfront cities have amazing beaches, so I would call this one a tie, if it weren't for all those lovely ranks Siesta Key has pulled on The Travel Channel's best beaches, on Dr. Beach.com, on best sunsets in the country lists, etc. 
Winner: Sarasota
Sports/Outdoor Activities – When it comes to outdoor activities, the two cities are pretty comparable.  Kayaking, paddle boarding, fishing, and boat charters are all readily available in both places.  I was surprised to find out that although Sarasota has many beautiful public parks, Naples actually has us edged out in the park department.  They have more public parks, dog parks, public beach showers, pools, and other public amenities than we do.  Sarasota, however, has an edge in the sports department because of Ed Smith Stadium being located within a very short distance of downtown, allowing Sarasotans to enjoy spring training and minor league baseball with little hassle. Our proximity to all the professional sports in the Tampa/St. Pete area also allows Sarasota residences the ability to enjoy a myriad of sports within an hour from home. 
Winner: Sarasota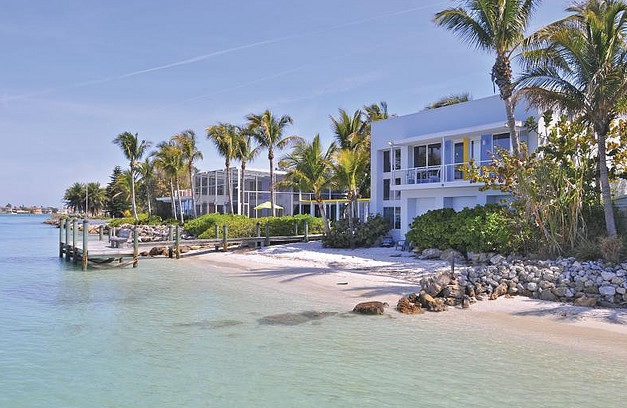 Luxury – Waterfront cities all over the country are a draw for people seeking luxury.  Both cities have luxurious homes and lavish condos, both cities have fine dining and yacht clubs, but Naples has us by a landslide in the luxury department.  Naples has a higher median home price, it has more $10,000,000+ homes, and more $1,000,000+ condos.  Naples home values extend a wider range than Sarasota's—the Naples market threshold for the ultra-luxe is much higher than we have here.  In short, if you're looking for a luxury lifestyle, Naples is going to be your go-to.  The feel of Sarasota is probably more "casual elegance" than "luxury."
Winner: Naples
Crime – I was reading over Marc's article, and I noticed a comment from someone that wished for a crime comparison between the two cities, so I'm going to oblige, since I think it's a good point.  I'm pulling my information from neighborhoodscout.com.  All in all, Naples blows us out of the water here too: their crime rate is
considerably better than ours.  One thing to keep in mind with this data is that their density is way lower than Sarasota; we simply have more people—Naples population is under 20,000; Sarasota over 50,000. 
My trusty source gives Naples a 20% more favorable safety rating than that of Sarasota, for what it's worth.  Sarasota has a higher crime rate than the Florida average, whereas Naples crime rate is below the average of the state.  Ditto with the national average: Sarasota's theft and burglary rates are higher than the national average, Naples' are lower.  Honestly, I find this surprising because I live here and have always felt very safe, but so says the data.  And this is one area where I think the data and the lifestyle go hand-in-hand.
Winner: Naples
To conclude, I think the comparison between Naples and Sarasota is not really an apples-to-apples comparison.  We are both on the gulf coast of Florida.  Both are renowned for their beautiful beaches and waterfront living.  But perhaps the similarities end there.  Judge for yourself, and comment below!  :)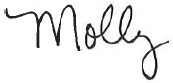 Molly Russo, Sarasota Lifestyle Guru