Sarasota Snags #5 Spot in the 2018 Best Small City List
Posted by Marc Rasmussen on Thursday, October 25, 2018 at 2:15 PM
By Marc Rasmussen / October 25, 2018
Comment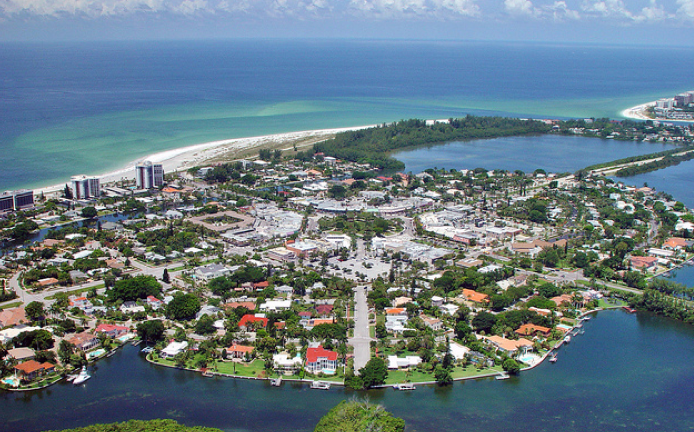 The list of awards and accolades is already a mile long, but Sarasota can add another trophy to the shelf this week thanks to Condé Nast Traveler (CNT) naming Sarasota their #5 pick this year for Best Small City In The U.S.
The popular magazine reached out to their readers and asked them to cast their vote for the best cities in the U.S. for their 2018 Readers' Choice Award survey. To their surprise and delight, they received 429,000 responses. Because of this substantial feedback, they decided to break their list into two categories: 1) Smaller cities with a population under one million 2) Large "Major Hub" cities with populations over 1 million. Based on 2016 estimates, Sarasota county has roughly 396,692 residences making it a perfect fit for the small city category. So what exactly did Conde Nast Traveler note about our growing waterfront town? Here is their write-up for why we snagged the number #5 spot:
"Sarasota is booming, and our readers are noticing. Not only is the Gulf Coast-side city home to attractions like the Sarasota Opera and Ringling Circus Museum; it's also ushering in exciting new hotels that are far from generic beach resorts. Book a room at the elegant Ritz-Carlton, Sarasota, which got upgraded pools this year, or the Art Ovation Hotel, where you should spend at least one afternoon (if not a few) by the rooftop pool overlooking Sarasota Bay. As for the rest of your days, we suggest exploring Sarasota's ever-growing food scene: We still stand by the aromatic mushroom bisque at Indigenous, the cinnamon roll pancakes at Station 400, and the savory crepes at C'est La Vie. With meals like these, it's easy to see why so many people decide to spend their golden years in Sarasota." - CAITLIN MORTON and KATHERINE LAGRAVE, CNT EDITORS.
The list was pretty competitive since they only listed the top 15 Readers' selected cities and the only other Florida City to make the Best Small City list was Key West taking the #10 spot. 4 California cities landed on the same list along with 2 cities from South Carolina. Starting from #15 and working down to the number 1 spot, here is their list of Best Small Cities for 2018:
15) Sanata Barbara, CA
14) Newport, RI
13) Palm Springs, CA
12) Napa, CA
11) Portland, ME
10) Key West, FL
9) Greenville, SC
8) Asheville, NC
7) Monterey, CA
6) Sedona, AZ
5) Sarasota, FL
4) Alexandria, VA
3) Savannah, GA
2) Santa Fe, NM
1) Charleston, SC
To see the full list of Small and Major Hub cities, click this link here: https://www.cntraveler.com/gallery/best-cities-us