The Pendulum Swings
Posted by Marc Rasmussen on Wednesday, August 8, 2012 at 6:30 PM
By Marc Rasmussen / August 8, 2012
Comment
This is an interesting time in the Sarasota Florida real estate market. In my years of selling in Sarasota I have noticed a few pivotal points when the underlying forces can change the long term tide of the market. The real estate market changes on a daily basis with properties coming on the market, going under contract, selling and expiring. So the market is constantly in flux. This why Realtors are generally not excited to show a buyer a bunch of properties for sale when their anticipated closing date is months or years away. They know that most of the properties will not be on the market when their client is ready to purchase and will have to start the process all over again (a blog topic for another day).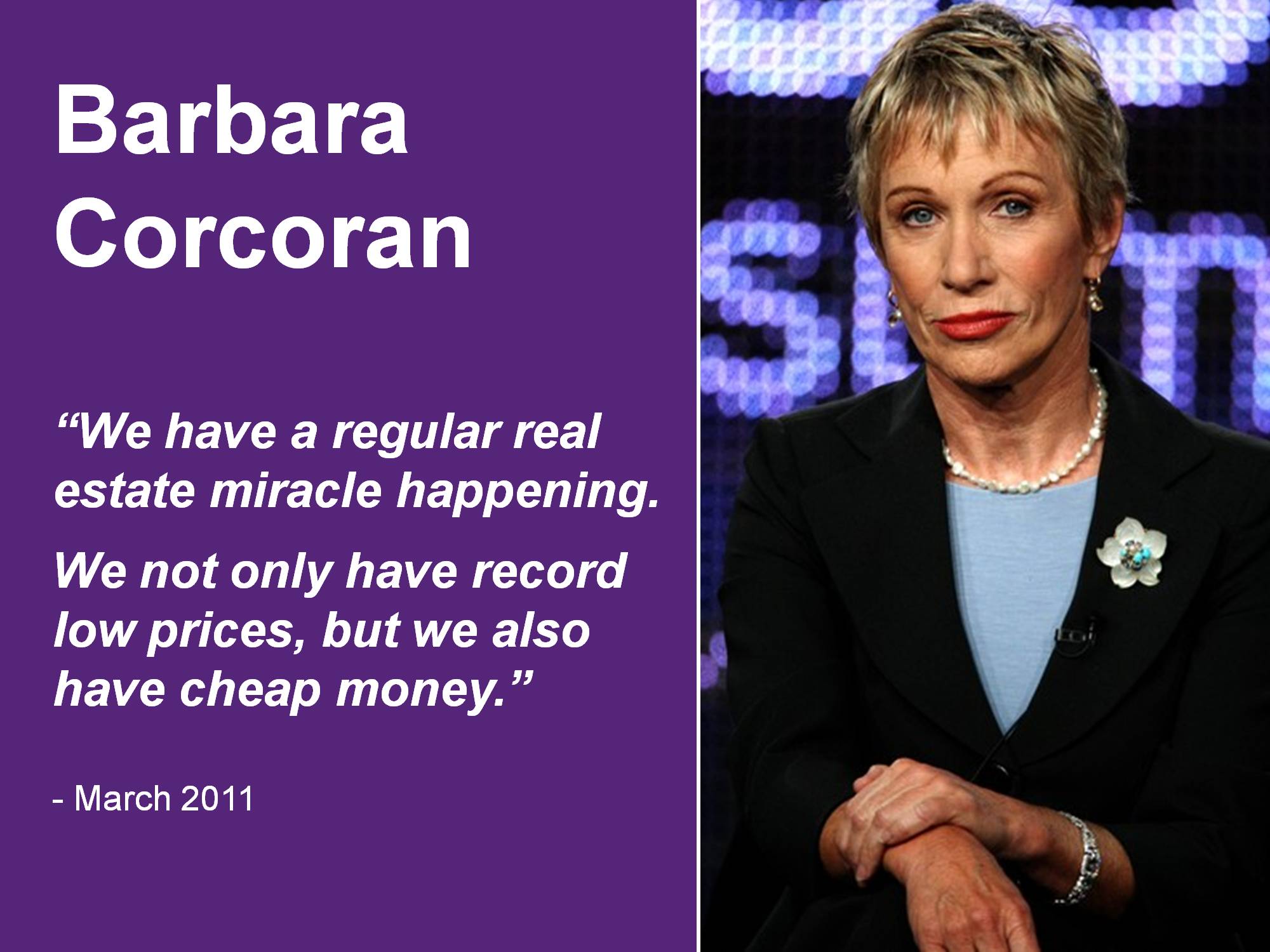 In Sarasota, like many other areas of Florida and the U.S., our buyers have been patiently sitting on the sidelines have been jumping into the market and reducing the inventory of available homes and condos to its lowest level in seven years. We are actually starting to see prices rise once again. A balanced market in real estate is generally considered to be around 6 months. Right now, the Sarasota market is hovering at less than 5 months.
History of Market Turns in Sarasota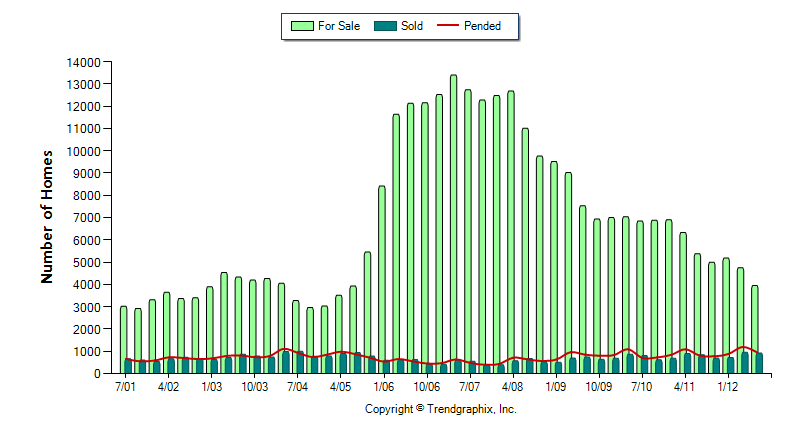 Above you will see a chart of 11 years of sales, pending sales and inventory. The light green bars represent the number of properties for sale, dark green represents closed sales and the red line are pending sales.
2003 - The madness started somewhere around this time period. Bank were lending to anyone that could fog a mirror. Appreciation rates were 20-35% a year depending where you looked. During this time period you could see the drop in inventory. This was obviously a pivotal point in the market as demand outstripped supplies dramatically which caused the run up in prices.
Late 2005 - The party was ending. Notice how the inventory of homes essentially quadrupled. Everyone was trying to take their profits out of their homes. However, the buyers were not nearly as anxious to purchase now. Everyone knew something was happening with the market. People were hoping that prices would stabilize and remain constant. As we know that did not happen.
2006-2008 - I remember at the end of 2005 when it was much harder to sell a home. Sellers and Realtors were under the impression that the "winter season was going to save us." We were all hoping that the season was going to put things back on track. This is of course didn't happen. The weak sellers who really couldn't afford their homes start defaulting. This snowballed and eventually the real estate bubble popped. Prices declined in this time period. Initially, most sellers would not admit reality. They were stubborn. As more and more people defaulted on their homes they had no choice but to lower their prices because they had to compete with the onslaught of homes in foreclosure or short sale that had lower prices.
Late 2008 - The Wall Street financial meltdown hurt the Sarasota FL real estate market even more. Many people who had reluctantly held on since 2006 finally threw in the towel and decided to take their losses. We started to see more and more sellers of luxury homes & condos give in and drop their prices. These people could have probably held on longer but many of them realized that it was a smart business decision. This caused prices to decline further and faster. This brought prices closer to realistic levels.
2009-2011 - Downward pressure on home prices continued primarily because of the distressed sales. They accounted for 30-45% of the all of the sales. As you can see from the graph above inventories continued to decline as buyers jumped in and sellers decided to keep their homes.
2012 - Take a look at the chart above and compare the inventory levels of 2003 to 2012. They are about the same. I don't expect rampant appreciation like we saw in that time period because banks have changed their lending guidelines. However, it does make sense that prices might rise. One thing that could derail appreciation would be the shadow inventory of bank owned properties. Eventually, these people who have been sitting in their homes for extended periods of time without making a mortgage payment will have to eventually short sell their home or send the keys to the bank. These properties will eventually hit the market. However, so far the distressed properties have been absorbed pretty quickly.
11 Years of Average Property Prices in Sarasota, Florida
See the chart below and notice the dramatic price increase of homes and condos in Sarasota from 2003 to the end of 2005. Prices declined slightly from 2006 to late 2008 as sellers fought the market. Then with the Wall Street meltdown in 2008 the average price plummeted. From 2009 to 2012 prices remained relatively flat. Notice the increase in the For Sale Prices of properties (green line). It is trending up.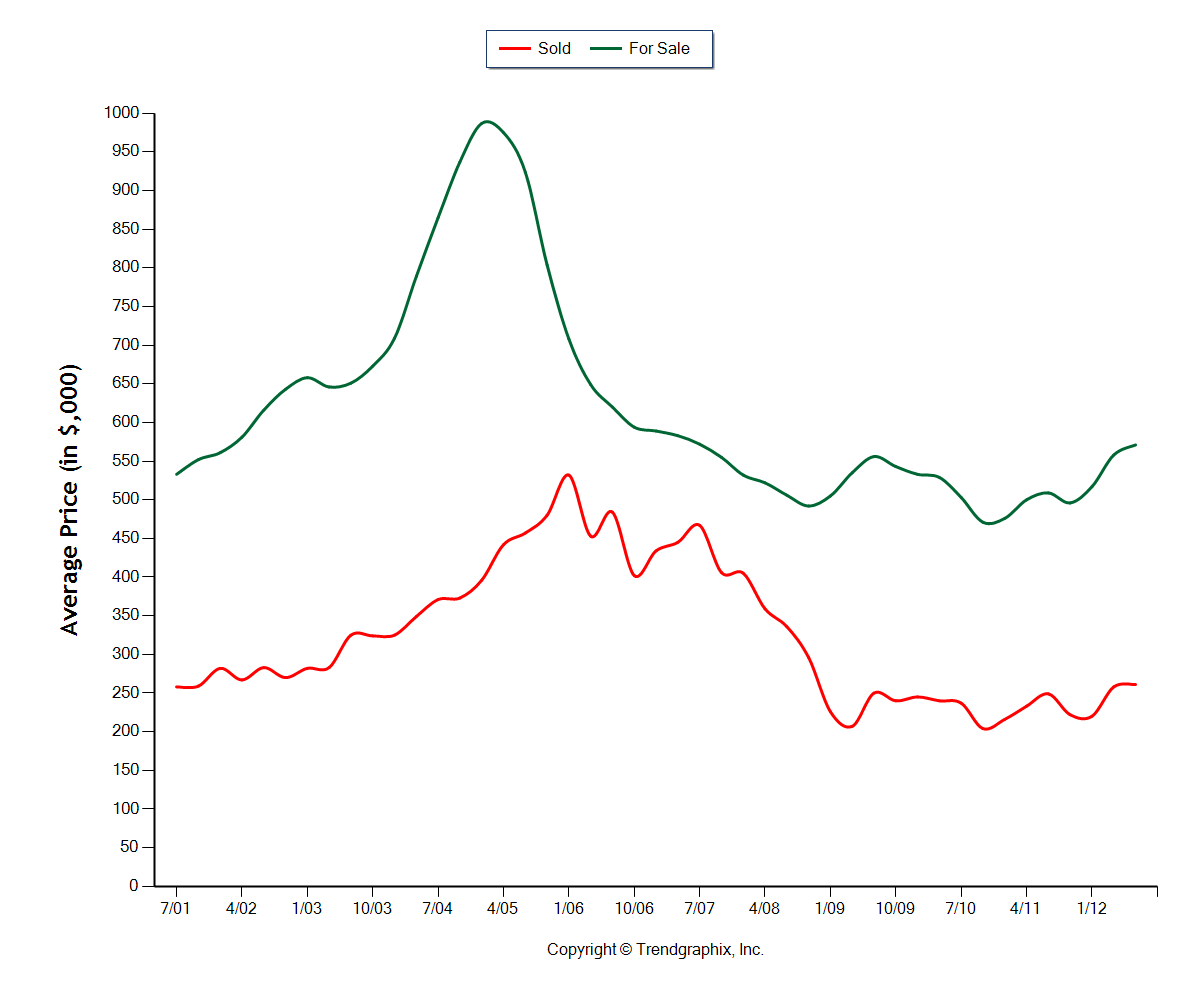 Time to Sell & Buy
This is an interesting time because it is both a good time to buy and good time to sell (if you need to). Buyers are purchasing with a 30%-70% (depending on area) discount from the highs of 2005 and sellers can attract plenty of buyers with a realistic price tag. In most areas the leverage pendulum seems to have swung to the seller side.
DWELL Realtors are Busy
I feel the need to toot the horn of our fabulous DWELL agents. I don't want to jinx pending transactions so I will remain somewhat vague. Our office has been busy as of late. Congratulations goes out to:
Sharon Straw for recently putting her Siesta Key listing under contract as well as several other properties.
James Tassell for selling a home in both Lakewood Ranch Country Club and Lakewood Ranch Central Park. He is close on a few others as well.
Nathan Hays for selling a home in the Gulf Gate area and getting multiple offers on his new short sale listing. He also actively working with too many buyers to count.
Great job everyone!
Are you thinking of buying or selling a home? Give DWELL Real Estate a call at 941.822.0708 to talk to one of our agents. We would be happy to give you a free valuation of your home.