Sarasota "Must Do": McCurdy's Comedy Theatre
Posted by Marc Rasmussen on Wednesday, August 7, 2013 at 12:21:54 PM
By Marc Rasmussen / August 7, 2013
Comment
Celebrating its 25th anniversary this is year is "Must Do" McCurdy's Comedy Theatre.  If you haven't been out to McCurdy's, it's time to go.  I've been twice: once a few years ago and then again this past Saturday night.  The live stand-up venue has acts almost nightly, but check the calendar on their website for details (link is at the bottom of the page).
McCurdy's is located on the North Trail, just south of University Parkway, in an inconspicuous strip mall on the west side of Tamiami Trail.  Don't be put off of the theatre by the location, though.  Once you actually get into McCurdy's, you are in a spacious area where every seat has a full view of the stage.  They have a full bar, which boasts many original cocktails and martinis, and a kitchen that owner Les McCurdy himself has called home to some of the world's "best microwave chefs."  (Read: go for the laughs and drinks, not the food.)
Comedians range from big names like Larry the Cable Guy (the persona of the comedian was originally suggested by Mr. McCurdy himself!) and Caroline Rhea to home-grown, locally-trained comedians who are just getting their feet wet in the comedy world.  And when I say home-grown, I mean exactly that, as McCurdy's is home to both a kids' and an adult comedy school called The Humor Institute.  The opening act this past Saturday night was a man named Gino the Garbage Man, who is a graduate of the Humor Institute and, you guessed it, a local garbage man.  The headliner was Claude Stuart,  whom I recognized from a few cameos.  They both were very funny, and Les McCurdy opened and closed the show himself with hilarious improv.  Fair warning, if you sit in the front row, you WILL get made fun of at the expense of the comedy routines. 
I don't want to summate your experience at McCurdy's too much, because what you're going to get each time is going to be different: different openers, different headliners, different material, and different styles of comedy.  But both times I went, my experiences has the following things in common: I laughed my head off, the comedy was a little on the raunchy side at times, I enjoyed delicious McCurdy's original martinis, and I left with a smile on my face (and with a pack of McCurdy's matches in my pocket).  So if you have a sense of humor and can take a joke, do yourself a favor and check out this Sarasota Must Do.  http://www.mccurdyscomedy.com/ 
Go have a laugh, Sarasota!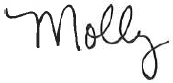 Molly Russo, Sarasota Lifestyle Guru