Sarasota "Must Do": Drag Queen Bingo
Posted by Marc Rasmussen on Wednesday, February 13, 2013 at 12:31:39 PM
By Marc Rasmussen / February 13, 2013
Comment
Ever since I moved here, I heard rumblings of Drag Queen Bingo.  "You have to go to Drag Queen Bingo!"  "Oh, you haven't been yet?  It's hilarious!"
Well, finally I can say I've completed this Sarasota "Must Do."  Last Friday night I attended my first Drag Queen Bingo at The Players Theater.  It did indeed live up to expectations, and it serves as the inspiration for a new series I will touch back on over time, Sarasota Must Dos.  Saturday morning, when I cracked open my SRQ magazine, there was a piece on this hilarious and raunchy Sarasota tradition, so apparently I'm not the only one who thinks it's a Must Do!
Originally held at Horse Feathers and then at the Golden Apple Dinner Theater until their subsequent closing this fall, The Player's Theater located just north of Fruitville in downtown Sarasota now hosts DQB every Friday night.  Host Beneva Fruitville and her sidekicks Tamiami Trails and Lindsay Carlton provide entertainment, comedy, drinks, and, oh yeah, some bingo!  Due to adult language and content, only 18 and ups are allowed.
Bingo usually runs synonymous with boring game halls and droning hosts reading bingo squares in monotone, but not this bingo!  The game/show runs for about 2 hours, during which guests play 3 games of bingo (with prizes!), the drag queens do several performances (both musical and comedy), and waiters promenade the aisles with drinks.  Each night has a theme, and the performance I went to last Friday was Country Night.  Beneva Fruitville strode through the theater singing Dolly Parton, and guests were treated to a Patsy Cline tribute performance by Lindsay Carlton.  I laughed nearly the entire time I was there, as even the performances (all lip-synced) are acts of comedy.
Here are some of the themes for a few future shows: Forget Valentine's Day! on February 15th, the 1920s on February 22nd, and Superheroes on April 5th.
Expect a fair bit of adult material, come prepared to laugh and interact with the hosts and those around you, and leave your insecurities at the door when you come to the gender-bending game night.  You may walk out of there wondering if you just saw a comedy routine, played a game, or were the butt of a joke; you may walk out wondering if you just watched men or women on the stage.  But one thing is certain; Drag Queen Bingo is definitely on my list of Sarasota Must Dos.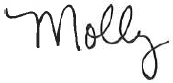 Molly Russo, Sarasota Lifestyle Guru