Sarasota & Manatee County on Track to Break All Time Sales Record
Posted by Marc Rasmussen on Tuesday, December 22, 2015 at 1:20 PM
By Marc Rasmussen / December 22, 2015
Comment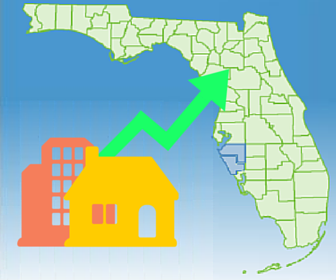 After releasing the November statistics, The Realtor® Association of Sarasota and Manatee (RASM) reported the sales numbers for the 2015 year are on pace to be the the highest in its 100-year history. Last year, 19,389 properties were sold in Sarasota and Manatee Counties. Currently 19,020 sales are recorded in the first eleven months of 2015, only 370 property sales are needed in December to break the record. Sales have surpassed 1,000 every month this year, so it seems safe to say that 2015 will be a historic year for real estate sales in the area.
Sales in November were higher by 2.6% than last November, but were down from October in both counties, a very predictable trend this time of year. Median sale prices have increased from November 2014 compared to November 2015. Sarasota county saw an 18.5% increase in single family home median sale prices; while Manatee County experienced a 14.9% increase. Even condo median sale prices are up in both counties, Sarasota coming in with a 13.17% increase, and Manatee County with 12.8%.

"We are enjoying a strong and healthy market, with sustainable gains, and the traditional buying season has just begun. We should anticipate a busy market in the coming months with staying power throughout the year," said 2015 President of the Realtor® Association of Sarasota and Manatee, Stafford Starcher.

November experienced a much-needed boost in Inventory with a 9% increase in Sarasota County and about 5% in Manatee County. Despite the increase this month, inventory is still roughly 2% lower than this same time last year, mostly reflecting in single family properties, as condo inventory remained relatively unchanged from last year.

The two-county area saw the month's supply of inventory remain well below the 5.5-month level, which typically defines a market in equilibrium between buyers or sellers. Single family in Sarasota County has a 3.7 months' supply, compared to 3.9 in Manatee County. The months' supply of condos available is the same for both counties, at 4 months. Median days on market continues to decline, as homes sell more quickly, another sign of strength in the market.

Another sign of a healthy market was the drop in the percentage of foreclosure and short sales. Single family distressed sales of both counties combined were down 55% from last year; and the same is true for condos, which were down almost 38%. During the foreclosure and short sale market crisis in 2008, almost 50% of the sales were distressed. Today, distressed sales account for less than 12% of sales.

New Pending sales, which reflect new contracts written in the two-county area, followed the typical trend for this time of year, and were down about 8% compared to last year in both single family and condo. The decline should result in fewer closed sales over the next month or two.

"Based on our sales to date, we are looking at record-breaking numbers to round out the year," Starcher shared. "We never know what tomorrow will bring, but I am enthusiastic about the future of our thriving real estate market."