Sarasota Art Scene Puts Us Atop "Places to Visit" List
Posted by Marc Rasmussen on Wednesday, October 23, 2013 at 4:38:48 PM
By Marc Rasmussen / October 23, 2013
Comment
Buzzfeed.com, which of course you ALL know from their wonderful hilarity posted by the minute, has named Sarasota the #1 Place to Visit Right Now, citing our wonderful beaches in addition to our solid arts & culture scene.  As someone who loves and appreciates the art scene here in Sarasota, I'd love to highlight some of the wonderful things going on at our many fantastic cultural establishments.
Monday night marked the Annual Arts Celebration of the Arts & Cultural Alliance of Sarasota County.  The event was held at the Van Wezel, and artists and advocates for the art community in many different arenas were given awards for their achievements in the arts over the past year.  Three wonderful groups performed during the ceremony as well, exhibiting some of the fine art that is taking place in our area right now.  The first performance was by the Sarasota Jazz Project in collaboration with the Jazz Club of Sarasota.  It was a spectacular big-band performance, which ended in one of Sarasota's own residents – a renowned Canadian jazz singer – soothing the audience with her smooth voice.  The second performance was by the Fuzion Dance Artists, Sarasota's contemporary dance studio.  The final performance was by the Sarasota Opera, and it included two pieces: a beautiful traditional opera sung by their lead, and an excerpt from one of the operas that will be there this season, Die Fledermaus, which is performed in English and frankly looks like it will hilarious in its totality.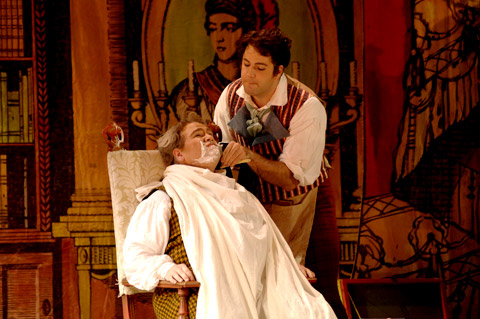 Aside from the Arts & Cultural Alliance event, there is a lot going on on the arts scene.  We are about to roll into Season, so look out for some fantastic productions coming our way.  Van Wezel kicks off with So You Think You Can Dance, and other highlights this season include flautist Itzhak Perlman, Mamma Mia, and Hello Dolly! just to name a few.  The Sarasota Opera has The Barber of Seville on the docket for Winter 2013, The Asolo Rep has The Grapes of Wrath coming this season, and don't forget to make the short drive down to Venice to check out some of the wonderful Pops concerts that are going on this season at the Venice Symphony. 
All this bountiful access to the arts and culture is something that we cannot take for granted living here.  Most cities our size simply do not have the sheer volume of cultural activities that we do—despite being dwarfed by them in size, we get as many big-name productions as cities like Chicago and Miami.  Without the arts and culture, we would be, as the Arts & Cultural Alliance President Dr. Larry Thompson so aptly put it, "just another beach town."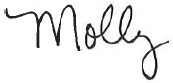 Molly Russo, Sarasota Lifestyle Guru