Sarasota - 5 Reasons to Retire Here
Posted by Marc Rasmussen on Tuesday, August 13, 2013 at 1:25 PM
By Marc Rasmussen / August 13, 2013
1 Comment
Retirement in Florida is a popular choice for many people. The state offers beautiful beaches, no income tax and a variety of outdoor activities. One of the places that has become more popular for retirees is Sarasota. The city is culturally diverse and offers a younger crowd rather than other retirement communities around central and south Florida. Located just below Tampa on the east coast, Sarasota became a prime destination for retirees because of it's year-round warm weather, affordable housing market, cheap living costs, convenient location and cultural events.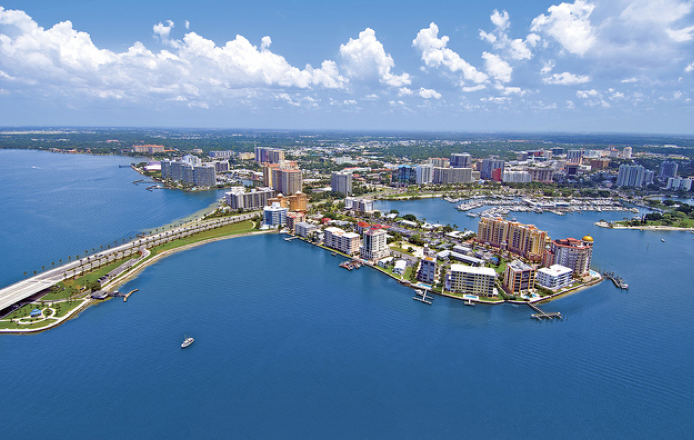 A Sunny Place to Live
Sarasota has one of the best climates in Florida. With year-round weather that barely drops below 60 degrees and almost 250 guaranteed sunny days per year, Sarasota offers balmy days at the beach, fishing trips in the gulf, sunbathing on unspoiled beaches and plenty of real estate right on the water. While the population is over 50,000, it's not all devoted to retirement communities. Due to its famously beautiful beaches and activities, it's a popular spring break destination and one of the most culturally diverse cities in the state.
A Bevy of Cultural and Arts Offerings
Many residents enjoy the thriving cultural and arts communities found in the area as well. The city has an opera, symphony, film society, car museum, aquarium, multiple art galleries, historic landmarks and cultural events. A permanent circus is even located here thanks to resident John Ringling of the Ringling Bros. The Ringling Estate also has an art museum. In addition to these offerings, there are also plenty of award-winning restaurants and shopping areas to indulge all kinds of interests and tastes.
An Affordable Housing Market
Florida has one of the better housing markets for retirees. Housing options are very diverse in Sarasota, Florida. Here you can find a modest yet safe starter home around $100,000 all of the way to a palatial beach condo or grand waterfront estate. Some of the area's more popular neighborhoods include downtown Sarasota, West of the Trail and Lakewood Ranch. Contact one of our agents at 941.822.0708 to help you with a sale or purchase. Our agents are well versed in all Sarasota real estate. 
A Cheaper Way to Live
With no state income tax and booming agriculture industry, it's also a cheaper place to live. Much of the museums and cultural events are free to the public. Compared to living costs in California or New York, property taxes and starting house prices are significantly lower.  Our rival Florida retiree locations Naples, Boca Raton, and Miami all have highers costs of living, higher home prices, and higher costs for everyday activities such as dining, movies, and local shopping.
A Short Trip Away
One of the biggest benefits of living in Sarasota is the location. The city is located right on the beach, but it's also close to cities like Tampa and short drive to bigger cities like Orlando and Miami. Many residents in Sarasota feel as if they're always on vacation because of how close they live to the beach, but there are multiple state parks nearby as well like Myakka River State Park, Little Manatee River State Park and Oscar Scherer State Park. The Florida Everglades are also just a short trip away.
While retiring has its pros and cons, living in Sarasota has very few drawbacks. The minimum wage is low, but retirees don't have to worry about looking for a job. While there are threats of hurricanes, there hasn't been a devastating hurricane in over 10 years. Tourism season can bring in more traffic to the area, but Sarasota doesn't have as busy of a season as Tampa or Orlando. With its natural beaches and gorgeous homes, many people have settled in this area and continue to enjoy this beautiful jewel on the west coast.
Thinking of buying or selling in Sarasota? Call us at 941.822.0708 for help.