Roofing Problems: Signs It Could Be Time for a Replacement
Posted by Marc Rasmussen on Friday, April 6, 2018 at 11:14 AM
By Marc Rasmussen / April 6, 2018
Comment
Roofing Problems: Signs It Could Be Time for a Replacement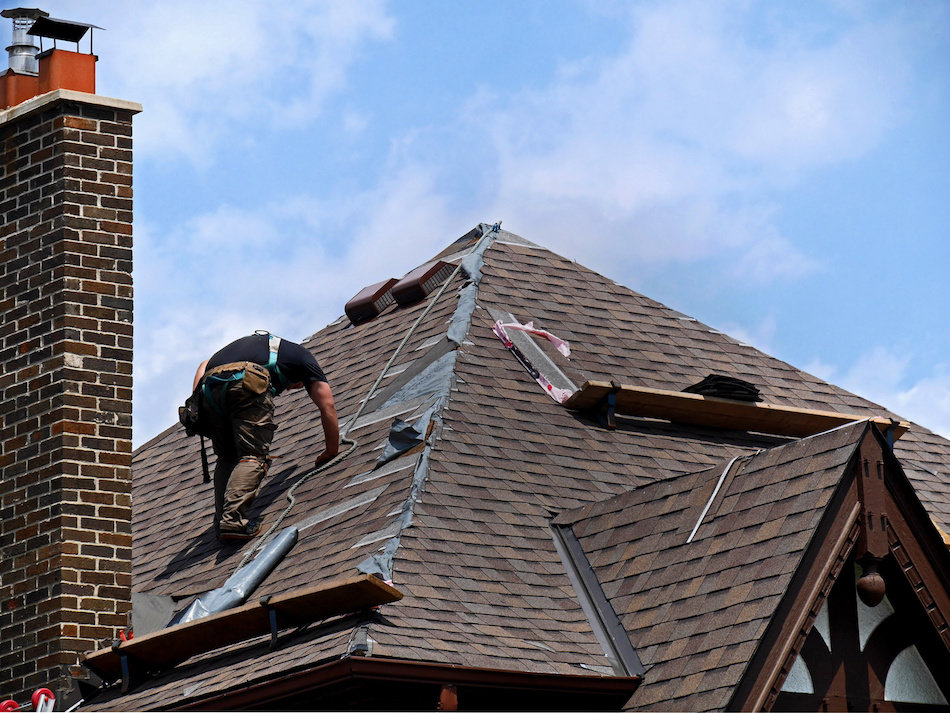 Many homeowners mistakenly believe that the age of their roof is the most important factor in determining when its time for a replacement. While roofing systems like asphalt shingles have a 20-25 year lifespan and metal roofing can boast 50 years of functionality, it's what happens slowly over the years that compromises roofing systems. Simply put, the most common cause of premature deterioration of roofing is a lack of routine maintenance and regular inspections that can detect damage early enough that will allow for repairs. While roof repair is not one of the most glamorous home improvements, owners who detect any of the issues below will need to make a decision concerning whether the roof can be fixed or if it's too late.
Deterioration Around Roofing Penetrations
Owners don't typically give common roofing penetrations like chimneys, skylights and exhaust or combustion vents much thought until a problem arises. Over time, waterproofing systems, membranes and flashing can wear down or become damaged during inclement weather. These issues usually make themselves apparent by leaking into the attic or top floor's ceiling, leaving a moisture stain behind that can source mold or mildew.
They can also become apparent through blistering and/or peeling paint near roof lines that may be sourced through poor attic ventilation, meaning a vent may be dysfunctional due to roof damage. Caught early enough, repairs may be possible, but if the roof is at more than half its anticipated lifespan, replacement might be best.
Clear Signs of Major Roofing Damage
Hail, falling debris, windstorms, snow damage and excessive sun exposure can all lead to just about any type of roofing's premature demise. However, asphalt and ceramic roofing tiles seem to be the most fragile concerning withstanding the elements. Some signs to look for that are often obvious from the ground or a roof top peek with a ladder include:
Dark, dirty shingles or tiles.
Curled or missing shingles or cracked tiles.
Tiles and shingles that seem darker than others that are likely retaining moisture.
The appearance of asphalt or ceramic granules in gutters and downspout drains.
Both types of roofing can often be repaired if the damage is isolated, but there may be some drawbacks to this approach. Asphalt shingles and ceramic tiles may be hard to match, as the older roof has likely faded somewhat over time and the specific products used during installation may no longer be available. Depending on the age of the roof, a professional might encourage Longboat Key owners to replace.
Interior Leaks and Stains
Signs of leaks and stains in the home can occur because of issues than compromised roof penetrations. Ruptured water pipes, deteriorating roofing underlayment or flashing that's worn down or shifted can also cause these issues. However, missing shingles and other roofing issues can be the source, but without an experienced roofing professional taking a closer look, it can be hard to tell. Depending on how severe the leak is, the condition of the underlayment and how many places it's leaking, it might be wise to consider an entire new installation if the roof has exceeded half it's lifespan.`
Sagging Roof Decking
During periodic inspections, owners should check for signs of sagging roof rafters or decking. This typically indicates the holding of excessive water/trapped moisture. This is not uncommon in homes without continuous rafters, but it can also be sourced by roofing problems such as leaks. Occasionally, the sheathing under roofing materials are repairable, especially if the issue is localized. However, a seriously sagging means a serious problem and replacement may be required in order to re-stabilize the decking.
Roofing projects are best left in the hands of local roofing and home improvement experts. Contact a reputable provider near you to learn more about roofing damage.