Retiring? How About Doing So Here?
Posted by Marc Rasmussen on Wednesday, May 21, 2014 at 12:22:15 PM
By Marc Rasmussen / May 21, 2014
Comment
If you have reached that point in your life where you are thinking about retirement, you should probably refill your coffee cup and sit down to read this. I will try not to ramble, but I make no promises.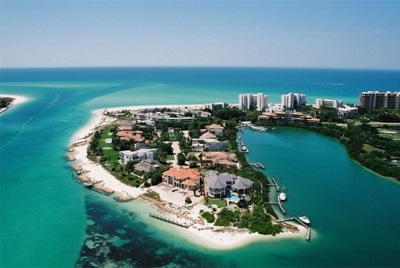 I love to travel. I have a pretty lengthy bucket list of places I need to see. NEED to see, being key. When I do travel, the sensation of new surroundings is often overwhelming. It creates a rush of adrenalin which sends me into overdrive - resulting in multiple stops at the local stores, hyperventilating over culture, hundreds of photos, conversations with the locals, and so on.  I'm quite certain that I, in that moment of tornado mode (as I like to call it), am the epitome of "tourist" minus the fanny pack but I simply cannot help it. When I have to depart from where ever I am, I become somewhat melancholy. However, it does not last long-lucky me. I know what I am coming home to, so how could I possibly be upset about leaving the best Chinese food in Germany when I am coming home to, what I consider PARADISE. True Story.
Sarasota is like the grandchild I want to brag about to everyone. Engage me in a convo, and I will simply have to pull out my little brag book and tell you all about it. In fact, Sarasota is so wonderful, that it was recently named the #1 place to retire. How about those apples? Read about it here. What a moment to celebrate! I would imagine it would be slightly intimidating yet thrilling to ponder the thought! 
Rest assured, the possibility of filling your agenda with everything or nothing at all is indeed to happen here. The lifestyle that Sarasota offers is calming yet exciting.  Do you enjoy Arts & Culture? Check out the Asolo Repertory Theater, they offer a great selection for the theater buffs out there.  Speaking of the Aslo, we also have The John & Mable Ringling Museum of Art. I won't go into too much detail, just check it out.
If you or yours are into golfing, well you should probably brace yourself.  Sarasota has golf courses like Italy has pasta. Palmer Ranch, Lakewood Ranch, and Longboat Key are just a few places that offer golf courses that would make Tiger Woods turn his head. After a full day of golfing, I'm sure you will have worked up an appetite. So let's dish on this topic, shall we? You can jazz up the night with a little fine dining. How about Indigenous, Hyde Park Steak House, Pacific Rim or Michaels on East?  If you are feeling the flip flops rather than the heels hit, Siesta Key Village and check out the SKOB or Gilligans. Whichever way you chose, I'm confident you would be pleased. For more info on dining, look here.
Trip advisor recently took an online poll, and from that determined that the biggest attraction to a destination is the beach.  Well, we have this one in the beach bag. Siesta Key Beach, also highly rated- offers 8 miles of white sand and water that regardless of temperature, is always inviting. A birds eye view would reveal a long stretch of umbrellas in every color, beach towels as far as you could see, and frolicking in the gulf. We also have Lido beach, Turtle Beach, and more.
If Sarasota was not on your list of options to check out, I hope you have now added it. This does not even begin to dive into Sarasota's greatness, but I don't want to keep you too long!  I've given you quite a few links that will hopefully enlighten you more on what this gorgeous area has to offer...and hopefully - we will see you soon!
Thanks for stopping by!