6 Reasons to be Thankful When Living in Sarasota
Posted by Marc Rasmussen on Wednesday, November 27, 2019 at 10:14 AM
By Marc Rasmussen / November 27, 2019
Comment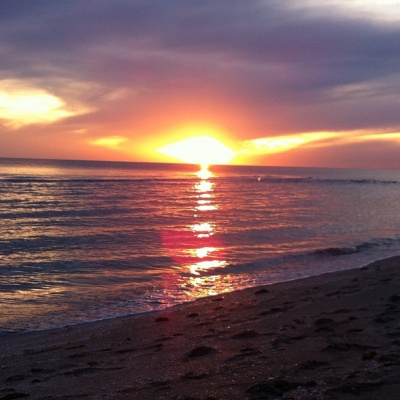 Out of all the places in the world, there is a reason so many have chosen this blossoming waterfront town to call home. There is so much to be thankful for about this amazing city and we count our blessing to be living here each and every day. In the spirit of the upcoming Thanksgiving holiday, here are 6 reasons why we are thankful to be living in Sarasota, Florida.
Weather: Many families around the county will likely be bundled in sweaters and boots avoiding dropping temperatures and snow, but here in sunny Sarasota, thanksgiving is just another shorts and flip-flops kind of day. It's no secret that Florida maintains warmer and favorable temperatures during the winter season. Weather.com shows the average high temperature in Sarasota during the month of November is 78 degrees and December is an average high of 73 degrees plus these are the months with the lowest precipitin levels throughout the year. They don't call us the sunshine state for nothing and we take advantage of this fantastic weather all year round.
Beaches: We must admit, we're a bit spoiled when it comes to our beaches. Miles of Gulf coastline with powdery white sand and crystal turquoise blue water. Each and every day ends with a vibrant orange sky as the sun sinks below the horizon; it's completely breath-taking. Our beaches, especially Siesta Key, has received numerous awards and accolades over the years sharing with the world what we residents love most about this area. Residents get to live, work and play with these stunning beaches at their disposal and they are definitely never under utilized.
Arts Community: Besides the large metropolitan cities, where else can you find a local Opera, Orchestra, Ballet, Performing Arts center and a thriving arts community? You can check all the boxes for Sarasota because we have them all and more. This is certainly a cultural gem for art and performing arts patrons. The Van Wezel performing arts center draws in popular traveling shows and performances from well known musicians, bands and comedians. Venues such as the Asolo Theater, Beatrice Friedman Symphony Center and the Sarasota Opera House host a plethora of high quality live musical performances enjoyable for all ages. Let's not forget about the elegant selection of art galleries, exhibits, festivals and The Ringling Museum of Art which displays hundreds of fine arts pieces. The Arts community is our pulse and creativity flows through the veins keeping the city lively.
Social Life: From acclaimed restaurants, note-worthy shops and galleries, a sophisticated night life, an active health and fitness culture and so much more, there's a little bit of something for everyone. It's an endless list of activities and things to do, whether you're looking for a night out on the town or a fun family gathering. Get up close and personal with our marine life at Mote Marine, smell the intoxicating floral aromas at Selby Gardens, or participate in any of the local charity events scheduled throughout the year such as the Southeastern Guide Dogs walkathon. Snag tickets to one or all of the fantastic social festivals such as the Florida Wine Festival, Sarasota Film Festival, the Chalk Festival or the Sarasota Food and Wine Festival. The list goes on and on with much more in store every year.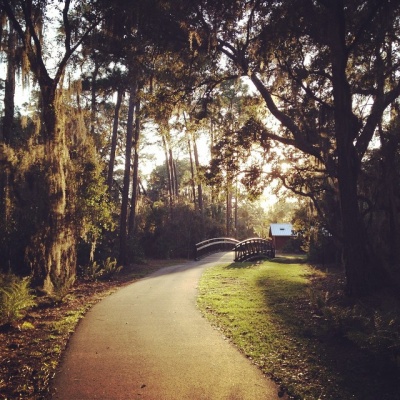 Recreational Activities: The range of outdoor activities is astounding and caters to a wide audience keeping you in touch with nature. Take a day to hike through the trails in Oscar Scherer or Myakka State Park, kayak or paddle board through the mangrove tunnels at Ted Sperling park at Lido Key, bike or rollerblade along the 10 mile paved Legacy Trail or enjoy a brisk jog around Nathan Benderson park. Outdoor sports fields for team inspired games can be found all over town, plus you can find public (or private) tennis courts, basketball courts and more to keep you fit and active. One of the major recreational activities, of course, is golf and there is no shortage of courses available to seasoned and leisurely players alike. New and exciting outdoor activities come up all the time maintaining a strong health and fitness community enjoyed by all.
Location: Directly located along the Gulf of Mexico, with incredibly easy access to Downtown, the beaches and I-75. Sarasota International Airport makes traveling more convenient than ever as well as only being an hour away from Tampa, an hour from Ft. Myers and 2 hours from Orlando. All major attractions are within reach and make for an easy day trip to experience all the best Florida has to offer.
Share some of your reasons you're thankful to be living in Sarasota in the comments below.
Ready to make Sarasota your home sweet home? Let DWELL help you find a place to call home, contact us at 941.822.0708 or [email protected]