Q & A With Attorney Lauren P. Kohl
Posted by Marc Rasmussen on Thursday, January 16, 2014 at 1:43:16 PM
By Marc Rasmussen / January 16, 2014
1 Comment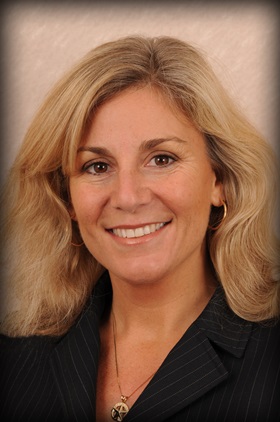 Attorney Lauren Kohl took a few moments of her time to chat with me.  Here's a snippet of our conversation. 
What do you like most about working in real estate law?  What I like most about practicing real estate law is that every day I am presented with a new set of challenges. Meeting these challenges not only requires a detailed knowledge of the law. It requires an understanding of people's goals, perceived risks, and emotions.  Combining these skills successfully to achieve the desired result for my clients gives me a great sense of satisfaction.   
What is the most frequent mistake people make when buying a home?  A potentially costly mistake that out of state homebuyers make is assuming that the process is the same in Florida as it is in their home state. There are major differences from state to state.
Is there a big difference between a title company and lawyer when closing a transaction?  The big difference is that when a buyer or seller hires a lawyer PRIOR to signing a contract, the lawyer can make suggestions and provide advice that benefits the client and prevents potential pitfalls. During the transaction a lawyer will provide guidance throughout and even after the closing. Many Realtors work as transaction brokers with limited fiduciary duties to both parties. An employee of a title company represents no one on the transaction. A lawyer has full fiduciary duties to only one party – their client. The closing cost differential between a law office and title company is surprisingly nominal.
How is this foreclosure mess going?  In my opinion, the banks have improved their processes for both foreclosure and foreclosure alternatives. There are fewer foreclosures pending now in the greater Sarasota area and I think the number will continue to decline.
What causes the most disputes in a real estate transaction?  Disputes come in a wide variety of assortment. A few that I see often result from the failure of a seller to properly disclose property defects,  the failure of a buyer to review condominium documents, and the failure of a seller to have repairs performed by licensed professionals.
Should buyers have an attorney review the offer before their Realtor presents it?  Buyers and sellers who haven't bought or sold real estate in the past couple of years should hire an attorney prior to entering into a purchase and sale contract. So much as changed as a result of the mortgage foreclosure crisis. Attorneys who concentrate their practice in real estate transactions will respond promptly to review offers because we understand that in this market is likely that multiple offers will be forthcoming on a property. We don't want you to lose out on a potentially good deal. We are able to respond quickly provided a relationship has been established.
How great is it to know we have someone like Lauren to look after us and keep us on our toes!!  Thanks Lauren for taking time to chat with me!