Purchasing Real Estate Today is STILL More Affordable Than in 2006
Posted by Marc Rasmussen on Friday, October 16, 2015 at 4:34 PM
By Marc Rasmussen / October 16, 2015
Comment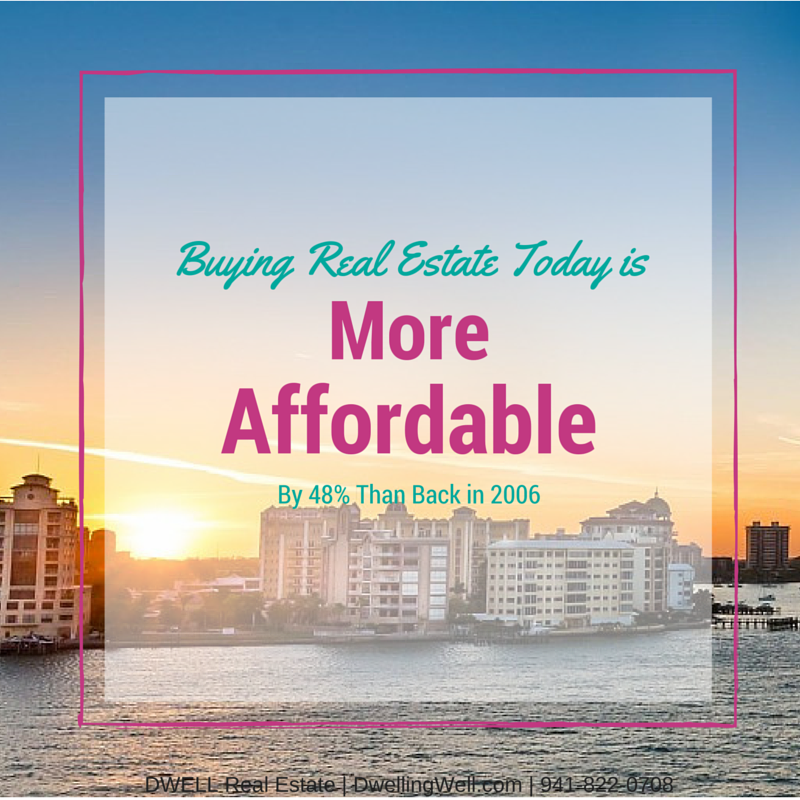 For those who were buyers back in 2006, it's hard to forget the frenzy and the expense it took to reach the finish line in becoming a homeowner. A lot has changed over the last 10 years, but the amazing thing for potential Buyers today is it's approximately 48% more affordable to purchase a home right now than it was back in 2006. A recent study done by RealtyTrac proved that even with the rise in home prices over the last few months, low interest rates on mortgages have been the key factor in making purchasing real estate far more affordable in this improving climate.
The best and most affordable time to purchase a home since the real estate bubble burst was in 2012 when monthly payments were only 32% of a purchasers average wage. Back in 2006 it was a staggering 70.7% of a purchasers average wage! So where do we stand now? In the first quarter of 2015, Buyers monthly payments for an average priced home only required 36.5% of a purchasers average wage, which is 1.1% better than the previous year during the same time frame.  Even as home values steadily rise, the current average price for a home is still 12% below second quarter figures from 2006. Along with that, the average interest rate on a 30-year fixed-rate mortgage has decreased by 44%. While the steals and deals for home prices during the recession have dwindled, Buyers utilizing financing options are far better off purchasing today than they were 10 years ago.
What does this mean for you as a Buyer? Don't let the increase in home values be an intimidating factor in moving forward with your home ownership dream. Take the time to shop around for the best interest rate available to you. Take advantage of these historically low interest rates and feel comfort in knowing that a purchase with a 4% interest rate is better than the same purchase with a 7% or 8% interest rate during the buying boom of 2006.
Ready to Buy? We can help with that! Contact us today at 941-822-0708 or [email protected]