Pine View Ranks #6 Best Public School
Posted by Marc Rasmussen on Wednesday, April 24, 2013 at 10:52:20 AM
By Marc Rasmussen / April 24, 2013
Comment
U.S. News & World Report's annual Best High Schools list was announced Tuesday and revealed what most Sarasotans know already: Pine View School is the #6 best
public high school in the country.  Established in 1969, Pine View is a public school for the intellectually gifted.  Students must apply to attend Pine View, and are admitted based on performance, eligibility, and academic sustainability.  Their unique approach to education gives students options to study in the way that best suits them: from taking 100% advanced placement courses, to curricular variations such as self-pacing, independent study, ungraded classes and mini-courses—many children are even enrolled in courses which cross grade levels.
Those of us who live here probably know about this gem of a school, tucked off the beaten path just past Sarasota's southern borders in Osprey.  It's not just a high school, but offers places to students beginning in primary school.  They don't offer any sports at the school, but students are able to join sports teams at the high school in their slated district. 
Over 21,000 schools nationwide were analyzed in coming up with the list formulated by U.S. News & World Report.  Criteria for the study included: Are the students performing better than expected in the state?  Are "disadvantaged" students  (low-income, ESL, etc.) performing better than their counterparts in the rest of the state? How do the students perform on nationally-recognized tests administered by the Advanced Placement or International Baccalaureate programs?  
Since 2012, Pine View moved up 24 places on the report.  It is the only school in Florida that made the list.  Way to go, Pine View!
Oh, and one more thing!  Cool fact I found out about Pine View while writing this article: A Pine View student just was on Jeopardy! Teen Tournament in February of this year!  Pretty neat, huh?  A school that's putting out Jeopardy! contestants has to be pretty amazing, and we're lucky to have Pine View right in our backyard!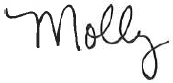 Molly Russo, Sarasota Lifestyle Guru