Pampering your Doggies, Sarasota-Style!
Posted by Marc Rasmussen on Wednesday, April 17, 2013 at 1:02 PM
By Marc Rasmussen / April 17, 2013
Comment
Do you have a dog that is a part of your family?  Sarasota is a great place for dog-lovers!  (And other kinds of pet lovers, but I'm focusing on dogs here, because frankly, I don't ever see people with their cats at restaurants, with their ferrets at the beach, or with their gerbils at the polo match.  Though, I do see a gentleman who takes his bird for a ride in a golf cart downtown every afternoon.  That's another story though.)  So if your dog is just as much a member of your family as you are, then here are a few fun places that welcome dogs to be a part of the fun.
Does your dog love to swim?  Then there are a lot of places you can take him!  First and most obviously, is the beach—the DOG beach that is.  Dogs are welcome on Venice Beach, so bring them to the south part of the county to enjoy some rays sunbathing on the sand.  Venice Beach is designed for you to enjoy with your doggie.  Actually, check out this picture of DWELL co-broker Allison Werner's pampered pooch, Elvis, basking at the dog beach. 
Another place for our water-loving dogs: Bayfront Park off of Tamiami Trail near downtown.  Starting just past the big S-curve north of Orange on 41, all the way up to the Ringling Bridge is an expansive park where you can walk or run with your dog.  Maybe you want to throw a Frisbee or football for your dog.  Check out Island Park right off of Bayfront Park, where you can toss the Frisbee out into the shallow water for your dog to retrieve.  You can enjoy an umbrella drink at O'Leary's while your dog plays fetch on the nearby shore.  Also near downtown, Bird Key Park is just on the west side of the Ringling Bridge.  You can park right at the bottom of the bridge and give your pet an exercise walk over the bridge and back, before letting him cool off on the shore of Bird Key Park.
If your dog is not a water lover but loves to run and play, check out the 17th Street Dog Park.  With two huge fenced-in areas, one for large dogs and one for small dogs, there is more than enough room for everyone to play.  There are picnic tables and chairs in the park as well, so you can sit comfortable while you attentively watch your pet enjoy time with his buddies.  There also are plenty of places for your dog to get water in this park. 
Do you have a jet-setting doggie that goes everywhere with you?  Then maybe you want him to join you for the festivities at the Sarasota Polo Club for a polo match; well-behaved dogs are welcome.  Or perhaps your dog would like to check out the Farmers Market on Saturday mornings downtown.  Dogs are frequent guests at the Farmers Market, and there are even specialty pet supply vendors present. 
If you have a picky foodie-doggie, then there are also options for you to "whine" and dine your dog at some of Sarasota's finest.  Marina Jack has an outdoor section where dogs are welcome, and dogs can also join you while dining downtown at Fresh Start Café, Mattison's City Grill, and O'Leary's; at Café L'Europe and Crab & Fin on St. Armands Circle; at Casey Key Fish House on Casey Key; at both Old Salty Dog locations; on Siesta Key at Hub Baja Grill, Sun Garden Café, and Village Café; even on Spanish Pointe at the Spanish Pointe Pub & Marina.
Whatever kind of pampered dog you have, there is somewhere to take them in Sarasota.  (Please abide by the local leash laws where applicable!)  So grab your leashes and head out the door and let your dog appreciate the city that we get to enjoy every day. 
 Best,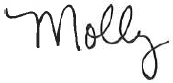 Molly Russo, Sarasota Lifestyle Guru and Dog Owner :)