OfferPad, OpenDoor, Zillow: How Instant Offer Companies Work
Posted by Marc Rasmussen on Tuesday, June 4, 2019 at 9:38 AM
By Marc Rasmussen / June 4, 2019
Comment
Article courtesy of Liane Jamason from our sister site DwellFL.com.
Any time there is a hot seller's real estate market, lots of "discount" real estate related marketing ploys pop up out of the woodwork. Do you remember the days of those annoying commercials - "THANKS BuyOwner!"? I do!
Today we have OfferPad, Zillow Instant Offers and OpenDoor - also known as iBuyers. These companies are pulling out big bucks, advertising on billboards and in local TV commercials.
What is OfferPad, Zillow (Instant Offers), OpenDoor (iBuyers)?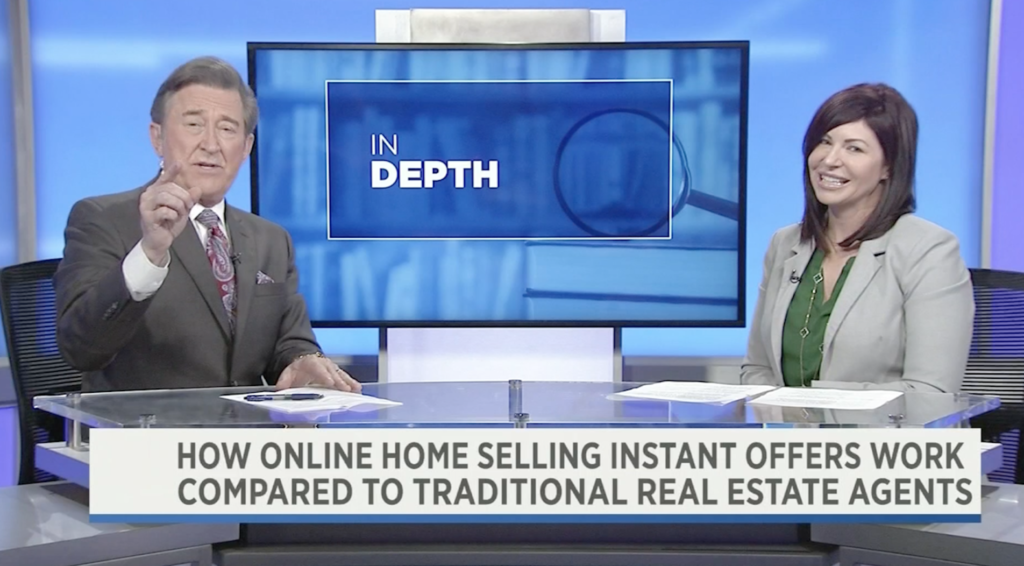 These are companies that will give you an offer on your home in a very short period of time - usually within 24 hours. Sounds great right? They'll buy your home and you can close immediately. No showings - pretty seamless. Again - not everything is as it seems.
I recently appeared on Bay News 9 to talk about how these instant offers work.
When I first started hearing about Instant Offers or "iBuyers", I thought to myself - why would someone do this? How does it work? I wanted to know as a Realtor because in theory these companies could be competition for me - so I decided to try it myself, because I was about to sell my home.
I went to OfferPad and put in a house I owned in St. Petersburg which was worth about $400,000 - based on area comparable sales. It's a 3 bedroom 2 bath with a pool. Here's the offer they sent me:
So, they offered me $80,000 UNDER what I could sell for if I sold it on my own or with a real estate agent. To top that off, they also charge a 7% service fee, which includes a mover. I don't know about you, but I can find a mover who'll move me for a whole lot less than $22,400. My last mover cost me $700.
Here's how they make money. First, that 7% fee obviously - it's not a whole lot different than a real estate agent who charges a commission - except they are making it a package deal and throwing in a mover and saying you can stay in your home for 3 days post-closing (which is something any real estate agent can negotiate, by the way.) But you have no representation in this scenario.
I know that a lot of people do not know the 101 things a Realtor does in a real estate transaction but I assure you it is a lot and we are there for your protection. In this scenario, when you sell your home to Offerpad (or any iBuyer), OfferPad is representing themselves as buyer/broker but no one is representing your best interests. There's no one examining the contract or negotiating repairs on your behalf. The kicker is this - that 7% is not counting the mandatory repair charges by their 'preferred' contractors that you have to use - I saw a seller once get an additional $30k+ tacked on, because they didn't know any better. Had they had a Realtor representing them, the agent might've explained that in our area, we commonly use "as-is" contracts and repairs are limited to insurance related items typically.
Secondly - the reason their offer is so low is because once the iBuyer buys the property, they'll resell it or flip it to an investor, thus turning a profit there. The only reason I can think that a consumer might use the Instant Offer service is if they have a new job somewhere out of state and have to move immediately, and don't want to deal with selling their home and are willing to fork over a hefty bit of profit for that convenience. But they have to realize they are taking a very significant loss on what the home sells for - in my case I'd have lost over $80,000, just on the low offer price alone, before the 7% fee was tacked on.
Now let's talk about OpenDoor - here's a screenshot of an OpenDoor offer above. The fine print in the image above states that there is a 10.5% service fee. This is so much higher than what most Realtors charge in commission and the iBuyer is going to low ball you on the offer to top it off. OpenDoor's fees vary by market but we are seeing between 7.5% and 10.5%.
My point is, when it comes to selling your home, do a little homework. Pull up online reviews of local Tampa Bay realtors and see who is selling a lot at a high list-to-sell ratio. You want the very best agent representing you in the sale of what is likely the largest financial asset you have. Don't let just any agent do this for you. You could walk away with more money in your pocket with proper representation than if you sell to an instant offer company. Sure - you'll have to have some showings and listen to the advice of your agent - but isn't over $80K (or more depending on your home's value) worth it?
In a hot buyer's real estate market you see other types of marketing ploys like "Your Home Sold Guaranteed or We'll Buy It." Also not what it's cracked up to be. This one is a major bait and switch.
A savvy real estate agent can sell your home in 30 days or less when the condition is good and the price is right, and alleviate many of the hassles of selling for you. We are currently in the highest real estate market I've seen in 13+ years, it's a great time to sell.