Newspapers Don't Sell Homes
Posted by Marc Rasmussen on Wednesday, September 12, 2012 at 4:48:02 PM
By Marc Rasmussen / September 12, 2012
2 Comments
I was in Panera Bread the other day for lunch and overheard a conversation from the neighboring table. One lady mentioned how she just listed her house for sale. Her friend eventually asked, "What made you go with that (real estate) company?" The lady said, "They do the most advertising in the newspaper." Although not surprised I did find this amusing. 
Many people are still under the impression that newspaper and other forms of print advertising are effective or even necessary in the sale of a home. I can tell you with 100% certainty that print advertising is NOT necessary to sell a home. 
A Good Example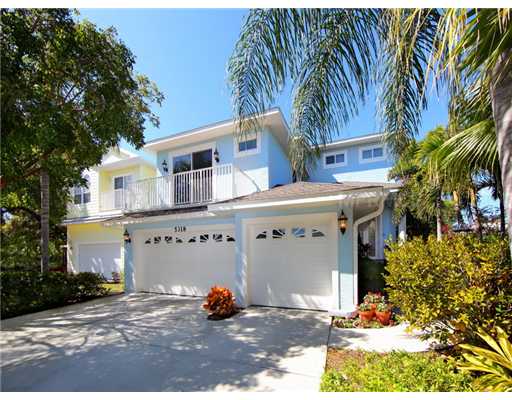 Sharon Straw just sold this wonderful home at 5318 Avenida Del Mare. We didn't need to do any print advertising to get this home sold. This home sold for the following reasons:
We mobilized the Realtor community and made them aware of this home via the Multiple Listing Service (MLS).
We found the right asking price to get buyers interested.
The listing and selling Realtors worked diligently to get the transaction closed.
Our marketing plan was more thorough than what is listed above. However, at the end of the day the MLS, the right price and good Realtors is what got the job done. 
Where Do Buyers Look For Homes?
Of course newspapers generate buyer calls and thus ultimately causes some properties to sell. However, it is probably not as much as you think. 
The National Association of Realtors compiles data every year issues a Profile of Home Buyers and Sellers. This report is recognized by most as the best compilation of data on today's buyers and sellers because of the enormous amount of data available at NAR's fingertips
Below are the search habits of home buyers: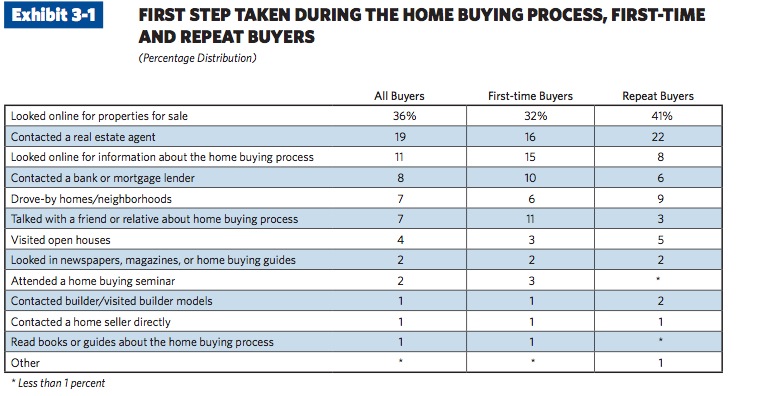 Notice in the chart above that less than 2% of home buyers looked in newspapers, magazines or home buying guideswhen starting the search process. So what do most buyers do?
They either jump on the internet or contact their Realtor. Over 90% of home buyers will look online at some point during the buying process. As you can see from the data above that newspaper ads are not all that effective in attracting buyers. I can confirm this first hand since I have worked at a few real estate brokerages in Sarasota that invest heavily in newspaper advertising.
So Why Advertise in the Newspaper?
Even though the newspaper isn't a starting point for most home buyers it has other uses for real estate brokers. Here are a few of them:
Branding
Consistent newspaper advertising is a great tool for building a name brand. 
Sellers Like It
I have seen this first hand. The face of a seller lights up when they see their home advertised in the Sunday section of the newspaper. I think it might also make it easier for the seller to justify paying the real estate commission. Much of the work a Realtor does is not seen first hand by the home owner. A pretty newspaper advertisement is tangible and can give the seller peace of mind that their Realtor is actually working to get their home sold. 
Realtors Like It
Real estate is a competitive business. We are always looking for ways to set ourselves apart. Newspaper advertising can do that. The large real estate offices are the only brokerages that can justify the large expense of advertising in the newspaper. It arms the Realtor with another tool. Regardless, if it doesn't actually generate many buyers.
Great Price Reduction Tool
Newspaper advertising provides the ammunition for your Realtor to get a price reduction from you. Again, many people still believe that the newspaper is a panacea when it comes to finding a buyer for their home. When they see their home advertised in the newspaper and no interested buyers materialize it usually means one thing (according to the Realtor) - We need to drop the price. 
It Helps Get Listings
Giving a Realtor the ability to advertise your home in the newspaper is pretty fancy. It also helps get listings. Unless you live in a $5 million dollar beach front estate (or something similar) don't expect to see your home in the newspaper every week. Your home will be on a rotation where you might see it once every couple of months. It is generally advertised just enough to keep sellers happy and at the same time give your Realtor enough ammunition to get that necessary price reduction. 
Realtor Magnet
Brokerages are in the real estate business as well as the real estate agent business. For some Realtors, where they hang their license and work has a lot to do with image and ego. It makes them feel good and accomplished when they work for a large firm that advertises heavily. 
Print advertising may not generate many buyers but they are great for branding, pleasing sellers & Realtors, obtaining listings, attracting new Realtors and most important of all, getting sellers to lower their price.  
What Sells Properties?
If you have ever sold a home then you may have had to sit through a few Realtor marketing plans. They range from just sticking a sign in the yard all of the way to some elaborate overkill strategy that might include placing classified ads in the Bangladesh section of Craigslist.org.
Get ready for the astonishing answer, the things that sell a property are the same things that have always sold a property!  Tah Dah! There is no real magic bullet - if there was, I would have implemented it and now be living part time between Sarasota and Colorado.
Whether you want to admit it or not what sells a property are price, condition and location. Here are some tips that with help sell your home quickly and for top dollar in virtually any market:
Listen to a real estate expert. Remember, lots of people think they are experts in real estate, but few really are. Your distant relative that works at Dillards full time who just happens to have her real estate license probably does not qualify as a real estate expert. 
Regardless of how much marketing is done to market a property, it will have absolutely no effect on an overpriced property.
Over 90% of homes are sold by Realtors via the MLS.
Don't decide on your listing Realtor by how much print or newspaper advertising they do. 
Do not rely on the national news to get your market information. Real estate is local in nature. While national news and the economy can and do effect the Sarasota real estate market it plays a smaller role than several other factors.  
Good properties in good locations sell for fair prices. There is no such thing as the "deal".
Do not spend too much time creating spreadsheets to guide your selling or purchasing decisions. Numbers can say what we want them to say.
When buying or selling, emotion plays a significant role.
Your Realtor is More Important Than Print Advertising
If you are thinking of selling your home here are some useful tips to choosing a Realtor. 
In my humble opinion, I wouldn't put newspaper advertising very high on the list of important things to consider when deciding on a Realtor. Yes, it can be very cool to see your home in the Sunday section of the newspaper but there are many other factors that I think are way more important. One of them is the quality and experience of the agent working for you. Notice I did not say brokerage. I said agent. When you sell a home you will be working closely with your listing Realtor. Make sure you have someone good. 
Experience matters. There are many issues that can come up during a real estate transaction that an experienced agent may be better able to anticipate and to smooth out before they become problematic. However, be careful not to measure experience by the number of years in the real estate business. In Sarasota there are Realtors who have dabbled in the business for decades but who don't do much business, and there are newer agents who work with many clients and close lots of transactions; experience is really measured by the number of transactions, rather than the number of years. The agent doing the business generally will be more in tune with the realities of the market and how to keep your sale or purchase running smoothly.
However, you don't need to shy away from new agents if they have good guidance from their real estate broker. New agents usually have so much more energy, life and enthusiasm. They are usually so excited and pumped to get your listing that they put 150% effort into the process. That can be a good person to hire to get your home sold if they are guided well by their broker. 
If you are thinking of buying or selling a property in the Sarasota give DWELL Real Estate a call at 941.822.0708.