Neighborhood Choices: To Go Deed-Restricted or Not?
Posted by Marc Rasmussen on Wednesday, August 28, 2019 at 1:20 PM
By Marc Rasmussen / August 28, 2019
Comment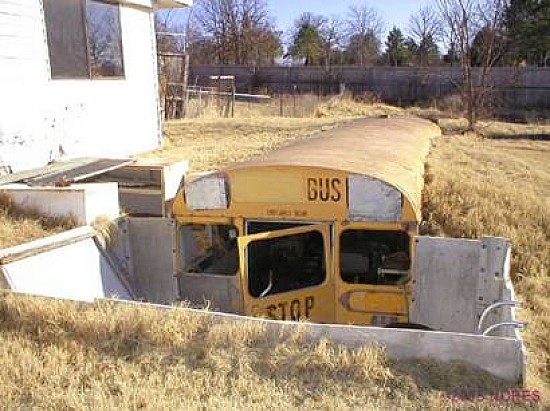 How do you feel about matching mailboxes? How about cars parked in lawns?
Questions like this may seem silly but are very important as choosing a neighborhood you feel comfortable with is one of the first steps of the home-buying process. Your Realtor will help you narrow down areas that may be a fit for you, and one of the main criteria we use is whether you prefer to be in a neighborhood with deed restrictions or not. For the purposes of this discussion we will focus on only single-family homes. It is a safe assumption that 99% of condos in our area rank HIGH on the Restrict-o-Meter.
Other areas of the country do not necessarily have this differentiation, and if they do it is often not as pronounced as it is here in Sarasota, so please enjoy this helpful primer on the differences and how they affect you as a future homeowner.
Deed-restrictions are really just what they sound like: limitations on what a homeowner is permitted to or restricted from doing on/with a property. Neighborhoods here vary in the severity of the deed restrictions, from spots like the villages of Lakewood Ranch on one end of the spectrum to neighborhoods like Sarasota Springs or Myakka Valley Ranches on the other. To put it bluntly, it is a range of "cookie-cutter" to free-for-all.
Restrict-O-Meter Reading - HIGH
Prime Example: Lakewood Ranch Country Club
Defining Features: Homes that are quite uniform in architectural style, paint colors, and landscaping. Mailboxes generally match and much of the time the communities are gated.
The Pros: These neighborhoods and the homes within them generally are very well-maintained with manicured lawns & boulevards and houses that are kept up nicely. There is sometimes an increased sense of community as well because they are more likely to have common amenities such as a clubhouse, community pool, etc.
The Cons: To some people, places like this can feel a bit Stepford-ish. If you want to do something like store a boat in your driveway, a neighborhood with stringent deed restrictions is not for you. Same goes for people who enjoy large amounts of lawn ornamentation – your style will be cramped! HOA fees will also be present since someone has to pay for the planting of the pretty flowers at the entryway and the maintenance of the common areas.
Restrict-O-Meter Reading – MEDIUM
Prime Example: Gulf Gate Woods
Defining Features: Homes that are relatively similar (all tile roofs or mostly one type of architectural styling, for example) but that have some flair. Landscaping can vary widely and cars are generally permitted to park in driveways and sometimes on the street. This type is normally not gated.
The Pros: If you like a purple front door, go for it! Enjoy planting a wild garden? You'll have some freedom here. How about a mailbox shaped like a dolphin jumping out of the water? Sure! However, the community maintains a semblance of order by enforcing certain restrictions such as prohibiting things like strange varieties of non-house-pet animals and situations like cars on cinderblocks in the front yard.
The Cons: This type walks the line, so for some people it may not offer enough freedom and for others there may not be enough regulations for comfort.
Restrict-O-Meter Reading – NON-EXISTENT In a Generally Pleasant Way
Prime Example: Indian Beach
Defining Features: A wide variety of home styles and sometimes an array of lot sizes as well. There may be a cottage-style home right next to a Spanish-Med mansion with a Cape Cod down the street.
The Pros: Many people like the freedom that this type of neighborhood provides and also find the variety of architectural styles to be charming. Storing of things like RV's and boats is generally allowed.
The Cons: If you prefer more uniformity then this type may feel chaotic or disorganized to you.
Restrict-O-Meter Reading – NON-EXISTENT In a Free-For-All Way
Prime Example: Sarasota Springs
Defining Features: Makeshift covers for cars (such as tarps assembled over a frame in the driveway), homes that may be similar architecturally but vary widely in terms of level of maintenance.
The Pros: If you do not want anyone to tell you what you may or may not do on your property, this may be a good fit for you. There is no architectural review committee to oversee renovations or landscaping changes, so the neighbors are at your mercy.
The Cons: Like areas with strict deed restrictions, people tend to either love or hate this type of neighborhood. If you are not a fan, the cons are the lack of structure and the potential for the presence of items commonly perceived as eye-sores, such as eight cars parked in a lawn (I've really seen this happen and stay that way indefinitely), the makeshift structures mentioned previously, and the like. Your property value can be affected by your neighbors' choices and you really have no recourse if it is in a negative way.
Using a knowledgeable Sarasota Realtor can save you plenty of time and headaches. We can sift through the deed-restricted and non deed-restricted communities for you. Contact us for assistance.