Navigating the World of Home-Buying
Posted by Marc Rasmussen on Friday, April 21, 2017 at 11:33 AM
By Marc Rasmussen / April 21, 2017
Comment
Tips & Information for Prospective Home-Buyers
Why should I work with a Realtor?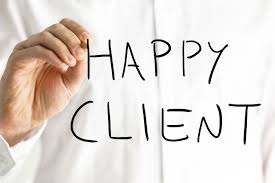 Oh, so many reasons!  Since you are reading this, you probably already know it is a good idea to work with a professional on what is likely the largest purchase you will ever make. Good call, by the way! 
A few things you may not know:
As a buyer, there is NO downside to working with a real estate professional.  Your agent will get paid by the seller, no matter if the sale is traditional, a short sale, or the sale of a bank-owned property, so it will not cost you anything financially.
Realtors have access to the MLS, which is the most accurate and comprehensive database of available homes that exists.  Top that, Trulia!  So working with a Realtor not only doesn't cost money, but it will also save you time!
Realtors are professionals and have tried-and-true contacts for all of the services you will need throughout your purchase (inspectors, title companies/attorneys, insurance agents, and more).
When a buyer works with an agent himself, rather than attempting to save money by going through the listing agent (this isn't true anyway, that person will just get paid double and you as the buyer absolutely will not get a better deal by forgoing representation), that person has a real estate professional to look out for his interests.  This includes negotiating the most favorable price and terms (think the listing agent is going to work on the buyer's behalf here? Think again!), and guiding through inspections, financing, and all of the other hurdles that exist when purchasing a property.  It really helps to have one person looking out for you and only you.
Does it make sense to work with one agent or to have multiple agents?
In Florida, it is best to choose the one agent with whom you feel most comfortable and to form a relationship with him or her.  All agents are able to show you any property that is available, so you are not missing out on other companies' property listings by working with one person.  Additionally, when you commit to an agent he or she will get to know you and your preferences and can alert you to homes that match what you are looking for as soon as they enter the market.  If you call random agents then you are starting from ground zero every time.  When you select the right person to work with on your purchase, he or she is going to work hard to find you the best home and then to take you smoothly from contract to closing (and believe us, a LOT happens during this time!).  In turn, your loyalty is appreciated. J
What about new construction?  Won't the builder give me a better deal if I don't have an agent?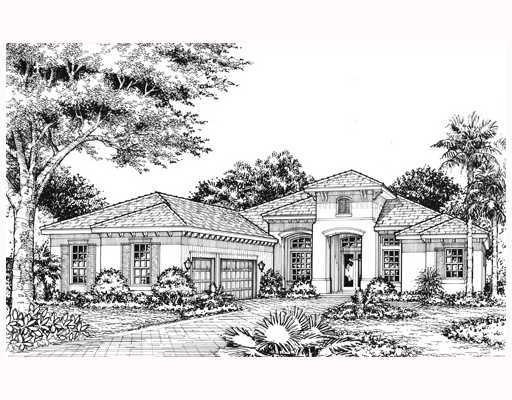 NO!  You WILL NOT get a better deal on new construction if you do not have a Realtor!  We cannot emphasize this enough.  There is less wiggle room in the price of brand new homes but the Realtor's compensation is already built in – and the builder isn't taking it away just because you don't have representation.  Bonus for them: same price and no one to be completely on your side!  Plus, builders would prefer to cooperate with real estate agents because that is where they get the majority of their business.  Having a professional in your corner when signing a new home sale contract, during construction, and at the final walk-through and inspections is a good thing.
There are times when a Realtor will work diligently with a client and introduce them to a neighborhood where building is going on, then the client goes back and signs a contract without the agent.  Shame on them for two reasons: First, literally the only reason one would want to do this is to attempt to save money.  We have already covered that this will not happen.  Secondly, it is an act of good-faith and an investment of time for a Realtor to spend time showing property to a client, learning their wants and needs, etc.  When a buyer chooses to go to a new home sales office and not acknowledge that agent/client relationship, that person has essentially allowed the Realtor to do his job, then denied that he should be paid for it.  Not good karma, to say the least…
It is FINE to drive around and visit new home sales centers if you like, even if you are working with an agent.  They would likely prefer to go with you, but if you go on a whim and fall in love, all you need to do is tell the builder that you have an agent and then call him or her.  Your Realtor will thank you for your loyalty and be thrilled to work diligently on your behalf over the course of your purchase.  (And you also avoid that awkward conversation where you essentially thank your agent for everything he did and notify him that he will not be compensated for any of it.  Never pleasant!)
What if I enjoy going to open houses?
Please, continue to open-house-visit til your heart's content!  Your agent will give you a small stack of business cards explicitly for this purpose.  When you walk into an open house, just hand the card to the agent on duty and explain that you are working with someone.  The holder of the open house will likely allow you to look more freely and – another BONUS for you! – will not annoy you with calls or e-mails following up after the visit since he knows it is a dead-end road.