More House Hunters Choosing to Buy Rather Than Rent
Posted by Marc Rasmussen on Thursday, May 25, 2017 at 12:23 PM
By Marc Rasmussen / May 25, 2017
Comment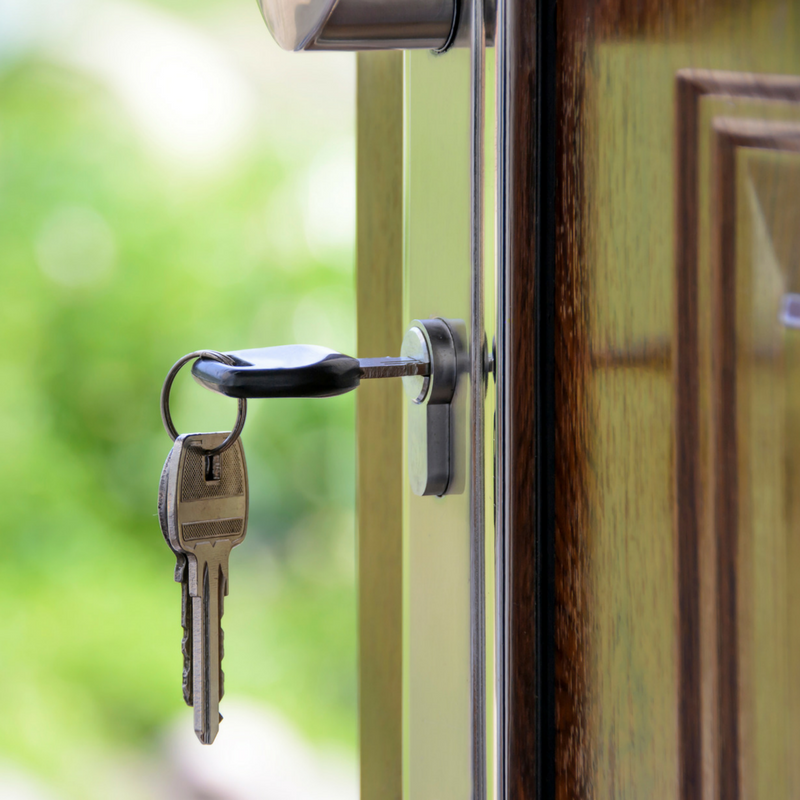 To buy or to rent, that is the question. Many house hunters struggle with deciding if they should buy a home or if renting is the right route. Real Estate is local in nature and will dictate if one is favorable over another but new data compiled by the Census Bureau shared by the Wall Street Journal showcased some promising numbers showing peoples' preferences have shifted towards buying verses renting. First quarter numbers in 2017 showed there were roughly 854,000 new-owner households formed while there were only roughly 365,000 new-renter households formed. This is the first time since the summer of 2006 that buying has outpaced renting, adding fuel to the idea that the long-strung decline in home ownership may finally be turning around. 
For the first quarter of the year, the homeownership rate touched at 63.6%, slipping ever so slightly by .1% from the previous quarter in 2016. To put these numbers into perspective, just before the recession back in the mid 2000's, the U.S. Homeownership rate was just over 69%. The second quarter in 2016 was a 50 year low with the U.S. homeownership rate hitting 62.9%. The increase may seem minimal but industry professionals and economists are encouraged by the shift and the effects it can have on the economy. Buying a home stimulates more business and puts more people to work than renting.  
The flood of new home owners is a great sign and could also be an indicator of the high rental prices across the country. The current US median rent is $1,416 per month which is roughly the monthly expense of owning a $289,505 home (stats from Zillow analysis). The current national median home value is $196,500, making the monthly savings between rent and a mortgage payment pretty significant. Now that the scars from the financial recession have turned into a distant memory, house hunters seem to be showing more confidence in the industry and expressing the desire to be homeowners again.
Rent vs Buy Comparison in Sarasota
As we mentioned earlier, real estate is local in nature; so where does Sarasota stand in comparison to these national numbers? April of this year produced 1,221 sales in Sarasota County with a median sale price of $247,000 but an average sale price of $352,000. Out of the 1,221 sales only 426 in Sarasota county sold under the median national home value of $196,500. Finding and purchasing a home where the monthly costs are less than the average monthly rent of $1,416 is more than possible in the Sarasota area, however, you will likely make some compromises on location, condition, square footage, etc. Certain areas such as the Siesta Key, Lido Key, Longboat Key or downtown will have higher rents as well as properties with higher values. If you prefer a certain location and/or lifestyle, renting would likely be the conservative decision.
Let's do a side by side comparison on a unit in the Rivo on Ringling condo building in downtown Sarasota.
Unit 911 in Rivo on Ringling is currently for sale and rent. The asking price to buy it is $575,000 and the asking price for renting is $2,500 a month. Let's assume the there is a 4% discount from both prices and a buyer put 20% down with an interest rate of 4.75%.
1771 Ringling Blvd, unit 911 
  For Sale 
 For Rent
 
 
 
 
 
 

Mortgage (80% mortgage @ 4.75%)

 
  $2,295 
  $2,400 
 Condo Association Fees
  $619
  $0
 Property Taxes
  $571
  $0
 Repairs and Maintenance
  $50
  $0
 Total
 

$3,535

 

$2,400
In the above scenario, the buyer will be building equity as they pay down the mortgage. However, there is a significant difference in monthly costs. It is $1,135 less expensive per month to rent. If you were bullish on the real estate market it would be better to buy. If you were bearish, you should consider renting.
If you are ready to make the transition from renting to buying, let DWELL Real Estate help you make that happen. Contact us at 941.822.0708 or [email protected]
Original Article: Rent or Buy? More Young People Are Choosing Homeownership," The Wall Street Journal