Manatee-Sarasota's Population Expected To Grow by 50% in 25 Years
Posted by Marc Rasmussen on Saturday, February 2, 2019 at 1:28 PM
By Marc Rasmussen / February 2, 2019
1 Comment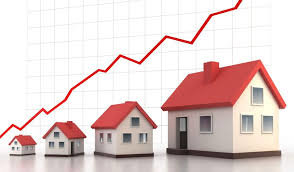 Here is an interesting article from the Bradenton Herald. Real estate prices heavily depend on supply and demand. A 50% increase in population should dramatically increase demand for local homes and condos. Contact us if you want to purchase long term real estate investments.
If you think we are crowded now, wait 25 years. New report predicts a population boom
MANATEE - A new study from the University of Florida Bureau of Economic and Business Research estimates a population explosion of 50 percent by 2045 across the Manatee-Sarasota area.
If the new study is accurate, the Manatee-Sarasota, as well as Charlotte County, would gain more than half a million people in the next 25 years. Manatee County is predicted to see the most growth, with about 200,000 new residents, bringing the county's population to about 550,800.
That projection would see Manatee County surpass Sarasota County's population by 2045, but not by much with Sarasota County expecting to grow as well.
"Fifty percent increase is very significant," said David Hutchinson, Manatee/Sarasota Metropolitan Planning Organization executive director. "A little downturn in the economy could slow things down but on average for the next 25 years, that is a significant amount of growth."
Trends are holding steady, showing Manatee County as one of the few counties in the region to be getting younger, so the area is not necessarily a retirement haven as other parts of the state, which also is expected to see tremendous growth.
"There are studies that look at Florida's mega-regions, but all of Florida is estimated to be a mega-region by 2050," Hutchinson said. "That's based on the population growth and past trends that occur mainly on the coasts and in the Orlando corridor. Florida, as a whole, is growing equally as much as the city of Orlando every year."
But inland counties are seeing significant growth as well. More than 2.5 million people made Florida their home during the same time period and several inland counties saw a growth of more than 40,000 new residents each.
Florida Senate President Bill Galvano, R-Bradenton, announced on Wednesday his priority to push legislation to extend the Suncoast Parkway — a lightly traveled toll road — to Georgia in an effort to improve access to rural communities. The toll road's expected revenue was far less than originally estimated.
It cost $507 million to build with expectations of generating $150 million by 2014, but only made $22 million, according to the Tampa Bay Times.
"I believe it's a good idea," Galvano told reporters Wednesday at a press conference. "We need access to our rural communities. We need to improve access so prosperity can return there."
Galvano said it's only been the coastal communities that have benefited economically from growth. The Suncoast Parkway extension is not a new idea and one that has historically been resisted by inland agricultural communities who don't like the idea of a toll road coming through farmland communities.
Galvano also is suggesting a new highway connecting Polk County to Collier County, and to extend the Florida Turnpike from I-75 in Wildwood to the Suncoast Parkway. Hutchinson said, if Galvano is successful, it's not a bad idea.
"Those improvements he mentioned would also benefit the existing network by providing alternative routes," he said.
ARE WE READY FOR THAT KIND OF GROWTH?
"We are preparing for that kind of growth," Hutchinson said. "We are not going to be able to afford to get around the way we do now, but things like the acceptance of more electric vehicles and the future of automated vehicles will have some effect on capacity. Certainly the expansion of public transportation and rail is necessary and maybe some future technology will make a difference."
Technology is certainly on a fast pace so Hutchinson said there may be some unanticipated solutions in the near future, "So it's kind of an exciting thing to look forward to as far as the rate of change."
But reality is reality for now. The UF report, citing the U.S. Census Bureau, shows almost 80 percent of Manatee drivers commute alone in their vehicles. Only 8.7 percent of drivers carpool and less than 1 percent use public transportation. Almost 2 percent walk or ride bikes. Those are key numbers that need to be on the rise, Hutchinson said.
While business trends show more atypical working environments such as home businesses, currently only 7.5 percent of Manatee County's workforce works at home, keeping them off the road during peak hours.
"We're not going to eliminate congestion, that's almost a no-brainer," Hutchinson said. "But we look at the transportation analysis zones and where zone growth is projected and we can solve and deal with it in specific areas by looking at alternatives to the way we've been doing some things and will find relief in some areas."
The county is already showing signs of strain. At a Council of Governments meeting last month, County Commissioner Betsy Benac said, "The reality is this is a very popular place to come. When talking about that kind of population growth, the biggest issue and the No. 1 priority is public safety. The sheriff's office is having a hard time keeping up with growth and we also know EMS is challenged. And the fire departments."
But that's not all.
"One of our biggest challengers will be the availability of affordable housing and the ongoing challenge of sea level rise," Hutchinson said.
Manatee County was recently cited as the No. 1 most vulnerable county in the country when it comes to sea level rise. An effort is underway to get the region behind a unified effort to battle that dilemma and it will take a regional and state effort to plan ahead for population increases, Hutchinson said.
And it's not just new residents. According to the Florida Department of Transportation's Commercial Service forecast, visitors to the region are expected to double by 2035 to more than 2.1 million annually.