Make Your Home More Luxurious With Paint
Posted by Marc Rasmussen on Thursday, March 1, 2018 at 2:31 PM
By Marc Rasmussen / March 1, 2018
Comment
Make Your Home More Luxurious With Paint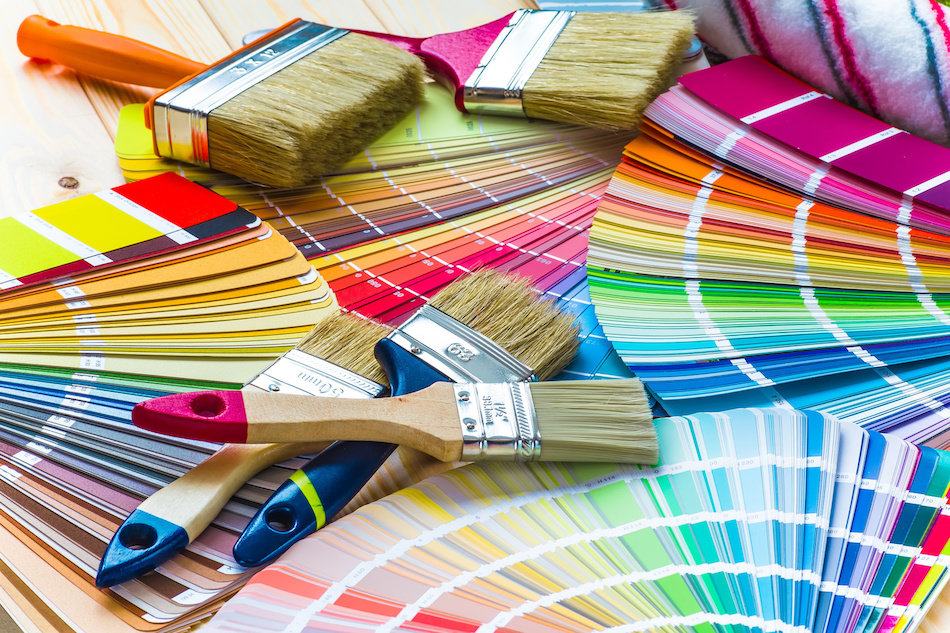 There are many ways to make a home luxurious with paint. Just as homeowners should give attention and focus to the their home's exterior by maintaining high-end curb appeal, the home's interior deserves the same attention. If you're a homeowner who would like to give your home a more unified and attractive design, these tips can help you choose the right colors and use the right paint application methods to make your home beautiful.
Use Vibrant, Bold Colors In Large Rooms
Large rooms can easily start to feel too big and impersonal if they aren't decorated with the right paint. Light colored paint can push the walls and ceiling back, making a big room seem cavernous. The best way to prevent this from happening is to paint vibrant, bold colors on the walls. Dark colors like eggplant, navy and gunmetal gray can help draw in the walls, making the space feel more personal and intimate. These darker colors are especially smart choices in rooms where there is an abundance of natural light.
West of Trail homeowners who find themselves worrying that their large room will start to feel too drab or depressing with dark colors can prevent this problem from occurring by painting an accent wall of a lighter color somewhere in the room. Accent walls can help balance the natural decor in the room, giving the occupants of the room a focal point. Usually accent walls appear in spots of the room that are natural focal points. For example, homeowners painting an accent wall in a room with a fireplace may choose to paint the accent color in the space behind the fireplace.
Apply Luxurious Neutrals in Common Spaces
Neutrals like cream, gray, beige and greige are all attractive colors that can put everyone at ease. Paint neutrals in common spaces like the living room and dining room to make these areas look more attractive to the people who visit your home.
Use High Quality Paint
Nothing works quite like high quality paint. Cheap paints can leave streaks or may even fade with time. Homeowners who do manage to achieve an attractive finish with inexpensive paints often have to put many extra coats on the walls, thus spending more time and money than they would on better quality paint.
In addition to using good quality paint, it's also important to use high quality painting tools, like paint brushes and rollers. The better the tools, the more professional and even the paint application will be.
Work With a Painting Contractor
One of the best ways to make a home feel more luxurious with paint is to work with a professional painting contractor. A skilled painting contractor can paint your home with techniques that are professional and attractive.