Longboat Key - 20 Things You May Not Know
Posted by Marc Rasmussen on Wednesday, July 9, 2014 at 11:09 AM
By Marc Rasmussen / July 9, 2014
1 Comment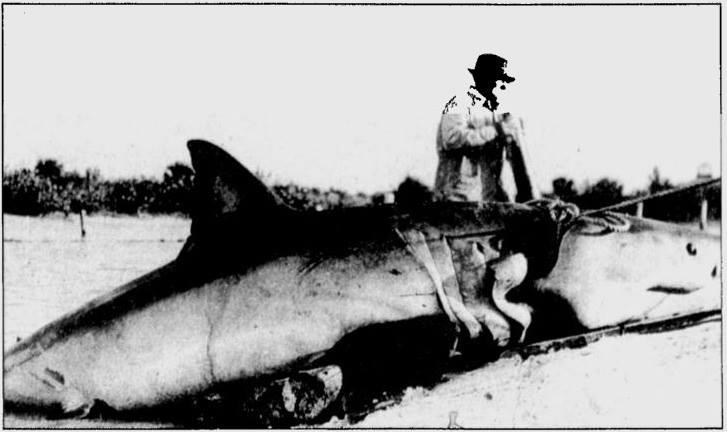 1) Edgar Green caught this 20 foot Great White Shark in the Gulf off the north end of Longboat Key in 1937. The record for the biggest great white ever caught in the world is 21.8 feet.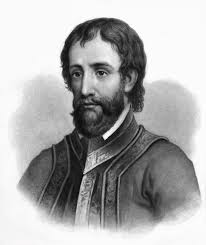 2) Where did Longboat come from?
In 1539 Hernando DeSoto is thought to have visited here with his scout, Juan Anasco, manning the "longboat" as it went through the north pass.
In 1941, the late Gordon Whitney discivered in Bishops Bayou what is believed to be pieces of Anasco's longboat. These artifacts prompted many to believe this was the origin of the key's name.
3) Ritz Carlton on Longboat Key?
Circus magnate John ringling tried to get Longboat Key on the map in 1926 when he broke ground for a luxury hotel to be called the Ritz Carlton. He was able to complete much of the hotel at the site of the present Chart House Restaurant at New Pass Bridge. However, the Florida land boom bubble burst in the the late 1920's, and Ringling abandoned the project. Ruins of the dream hotel languished for many years until it was razed in the 1960's.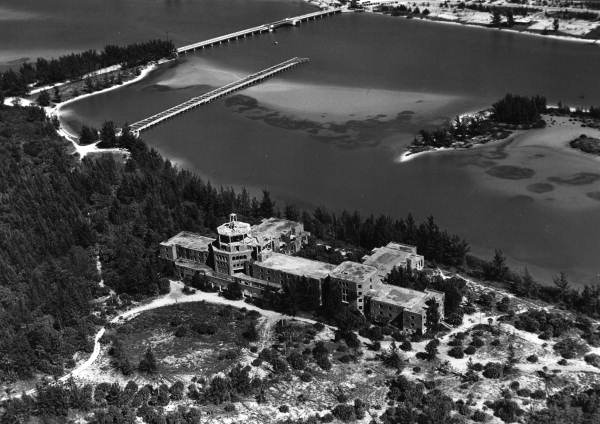 4) Shoplifting on Longboat Key 
They are in their 70's and 80's. They live in wealthy communities. They are men and women alike. They are thieves. Shoplifting records at the Longboat Key Publix Super Market for a six-month period (in the late 1990's) reveal the average age of shoplifters was 71 and the mean theft was only $1.61. Psychologists claim that these people do it to show their independence and prove that they can still provide for themselves. Shoplifting gives them the assurance they are alive.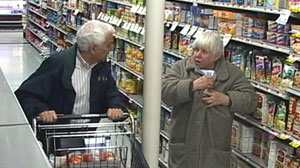 5) How New Pass Was Created
New Pass is young in the geological scheme of things. It was the creation of an 1848 hurricane, a storm which caused severe damage to the southwest coast of Florida. Officers at Fort Brooke, near the present city of Tampa, recorded a 14-foot-high tide.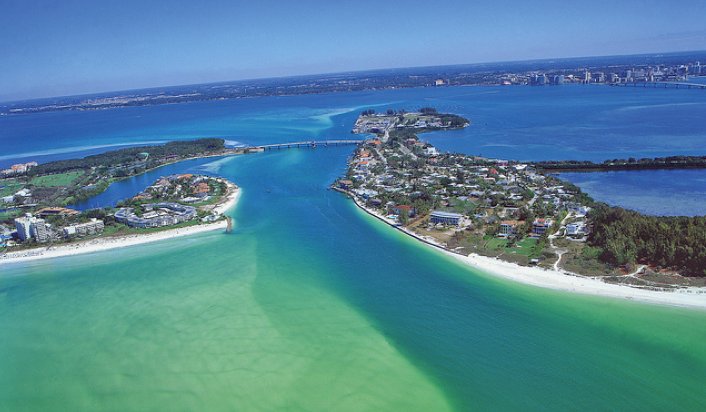 6) A Long Drive to Bradenton
Swept away in the hurricane of 1929, the Longboat Pass Bridge (north island into Bradenton) was not rebuilt until 1957. For 28 years residents had a long trek to get to Bradenton.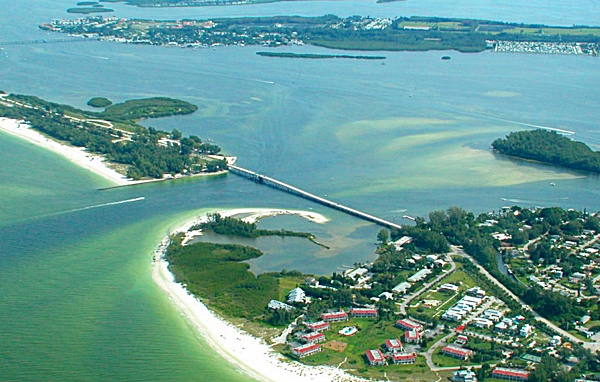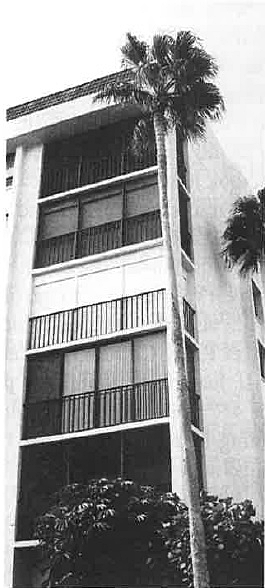 7) No Building Higher Than the Tallest Palm Tree
At the end of Dream Island road, you can see the Sister Keys about two football fields east in Sarasota Bay. In the 1960's Longboat Key pioneer herb Field started to clear this land for an airstrip for a proposed resort but his dream never became a reality. In an effort to acquire more open space, the town paid Field $975,000 in 1991 for the 23-acre islands. 
During the construction boom in the 60's and 70's, Field was fond of saying, "No building should be higher than the tallest palm trees."

 
8) First Condominium on Longboat Key
For more Realtor friends - Can you tell me what was the first condo complex on Longboat Key?
In 1963 the Florida Legislature enacted and the governor signed the Condominium Act which was the evolution of condominiums in Florida. The 212-unit Spanish Main Yacht Club was the first condominium on Longboat Key. (Sands Pointe condominium was built in 1963 as an apartment building but was not converted to condominiums until 1967).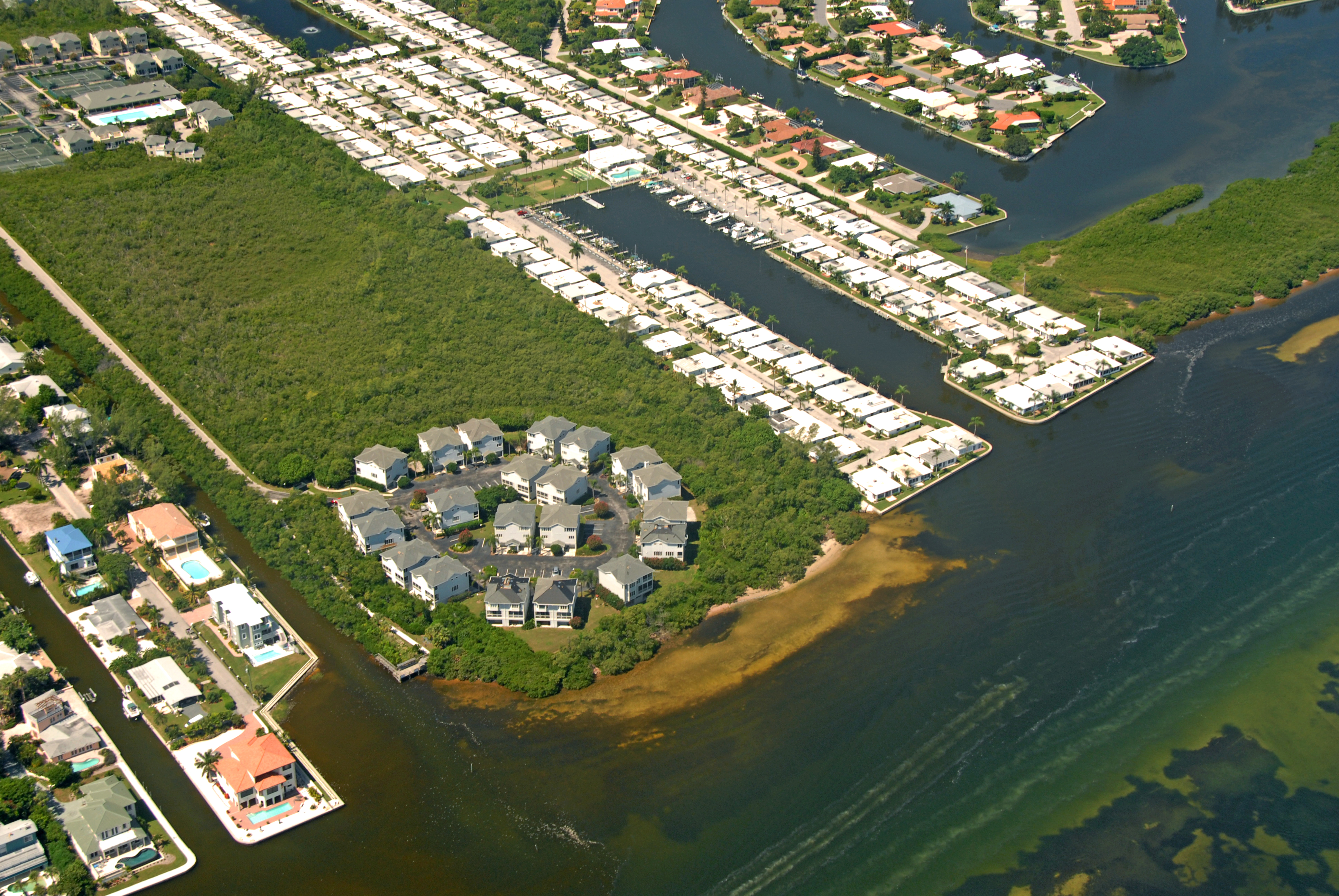 9) Bombing Runs on Longboat Key?
In 1942-43 the Air Force set up targets at midkey and P-40s would take target practice for a few hours every day. Beachcombers occasionally find 50-calibre shell casings, and in 1985 a World War II P-40 airplane canopy was washed ashore.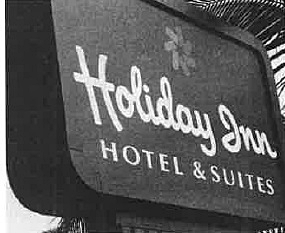 10) Smallest Holiday Inn Sign in the World
The Longboat Key Holiday Inn Holidome used to reside where the luxurious Positano beach condos now sits. I remember visiting this hotel in 1989 while still in high school. This hotel had the distinction of having the smallest "Holiday Inn' sign in the world due to stringent enforcement of Longboat Key's sign code.
One of the best kept secrets on the key was the addition of the food court in 1997 which featured Pizza Hut, Nathan's Hot Dogs and Mrs. Fields Cookies. Zoning laws prohibited the Holiday Inn from advertising the food court.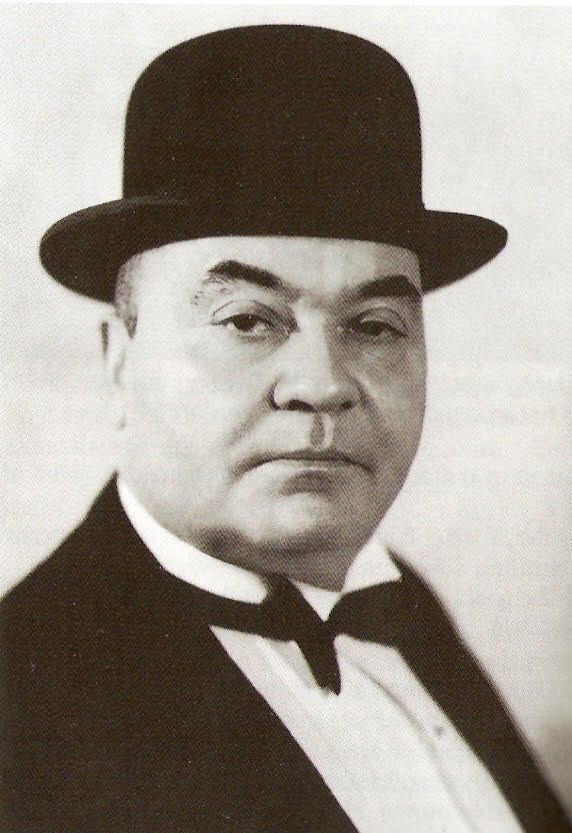 11) Overcrowding
In the 1920's John Ringling had platted Longboat Key for lots which would have resulted in at population of 80,000. The land bust of 1926 changed that. 
12) Condo Name Change - Too Much Confusion
If you're looking for Longboat Harbour North condos at 4888 Gulf of Mexico Drive, forget it. In May 1996 the owners changed their name to Windward Bay to avoid confusion with their neighbors to the south, Longboat Harbour condominiums. Managers were receiving each other's phone calls and Realtors were mistaking the two properties in the MLS.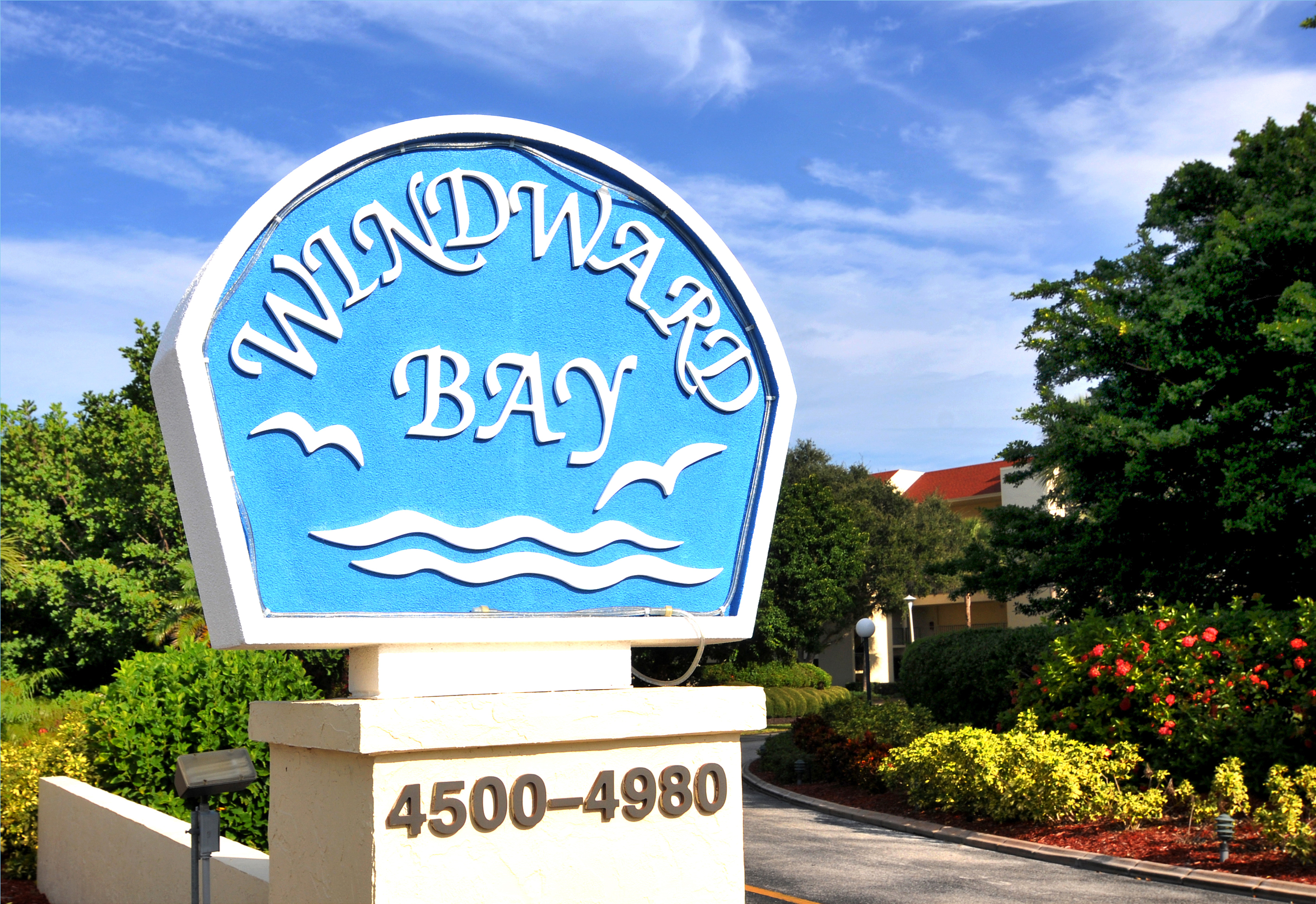 13) Arvida Changes Longboat Key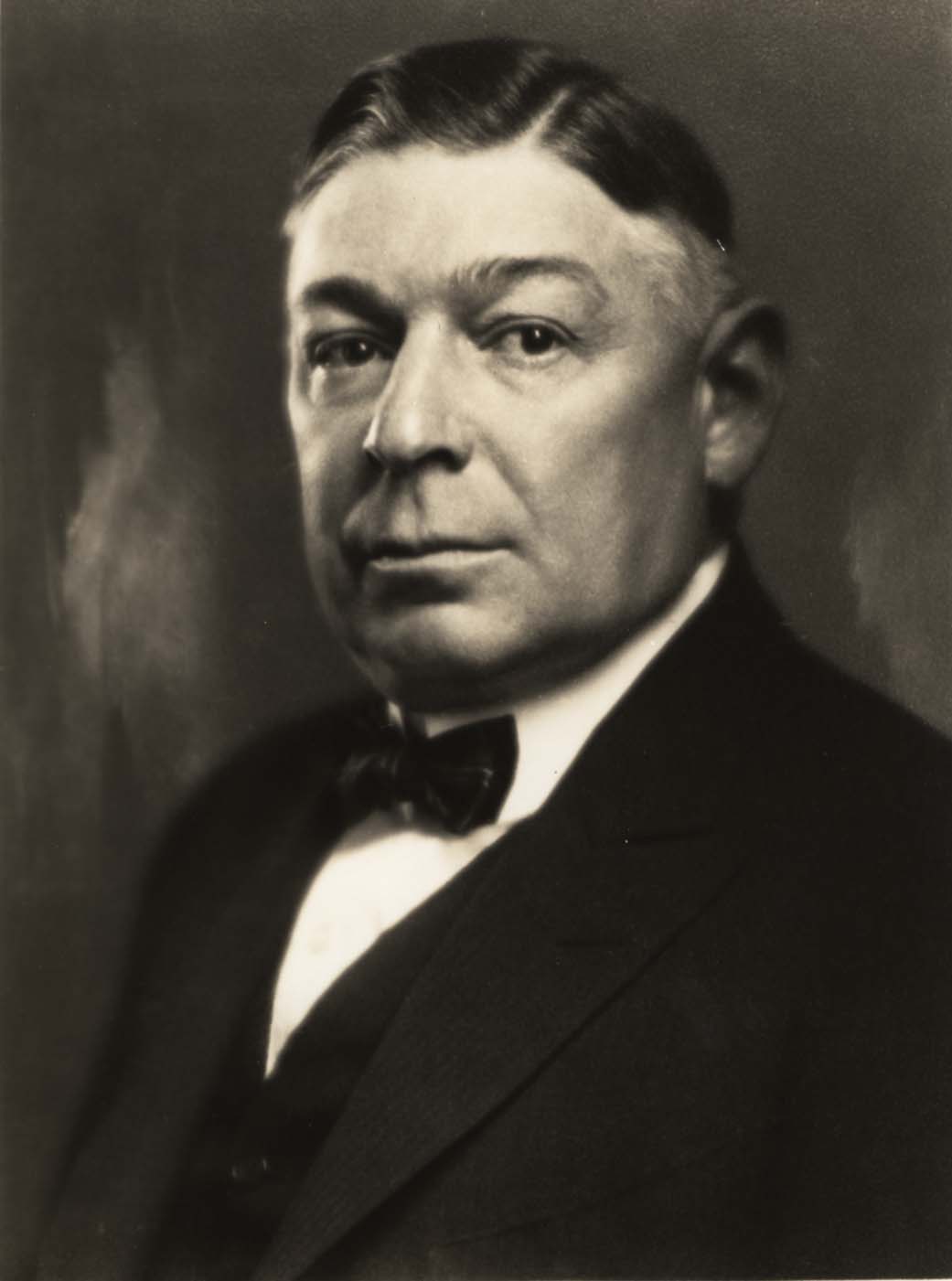 Arthur Vining Davis was the president of Alcoa Aluminum of America, Gulf Oil and Alcan of Canada. At retirement he was one of the richest men in the world. In his retirement, Davis purchases thousands of acres of land in Florida, making him one of the largest landowners in the state.
At 92, Davis discovered Longboat Key and formed "Arvida" (Arthur/Vining/Davis) to purchase John Ringling's holdings. Arvida bought half of Longboat Key, most of Lido Key, all of Bird Key, Otter Key and Coon Key. the sale included most of Longboat's Bay and Gulf-sde land from Bay Isles Road south to New Pass Bridge. They were responsible for many of the developments found on Longboat Key.
14) How to Turn $7,500 into $580,000,000
Dr. Herman Kohl, a German-born organic chemist erected the gates of Villa Am Meer at 2315 Gulf of Mexico Drive on Longboat Key in 1932. This is the site of new Aria Longboat Key condos to be built. In 1935 Kohl built the 2,700 square foot house and servants quarters on 451 feet of beach front. Kohl was president of the New York-based Norda Essential Oil Co., which grew plants and converted the plants into perfumes and lipsticks. In 1946, his interest in plants led him to Anthony Rossi, a tomato farmer and small orange grove owner, who had started a company known as Fruit Industries Inc. in Bradenton. Kohl invested $7,500 in Rossi's venture.

Kohl and his wife would visit Villa Am Meer during the winter. Kohl on occasion would inspect his tomato and orange investment. For his $7,500 investment, Kohl received a 49% interest in the fruit company. In 1955, Rossi changed the name to Tropicana. When Tropicana sold to Beatrice Foods in 1979 the $7,500 investment had grown to $580,000,000.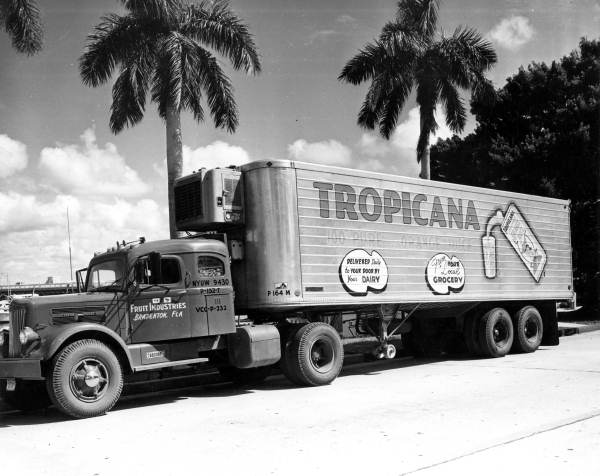 15) Indian Middens at Corey's Landing
In the early 1990's, local contractor Bill Bowyer built Corey's Landing. Middens or piles of shells were uncovered at the site, evidence of Calusian Indians inhabating the area a thousand years ago. Bowyer aptly names the development Corey's Landing since it was where Byron Corey owned a dock and post office. Corey acquired the 154 acre tract in 1904 and in 1907 he located his post office there and became Longboat Key's first postmaster. Corey built a dock to accommodate the Mistletoe, a ship out of Tampa, which made weekly mail runs. Mistletoe Lane is the main drag in Corey's Landing.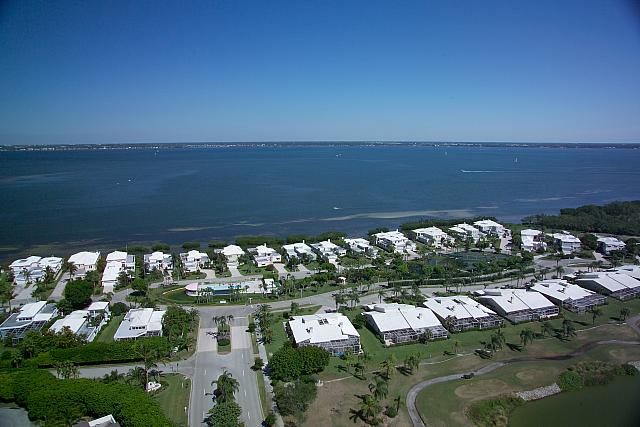 A Few Interesting Residents of Longboat Key
16) Are You Ready for Some Football?
Leonard Goldenson (1905-1999) - Part time resident of Longboat Key,Goldenson orchestrated the merger of United Paramount Theatres with ABC in 1953. He essentially rescued ABC with a $25 million cash infusion, becoming the founding chairman of the merged company which was named American Broadcasting-Paramount Theatres. He oversaw all areas of ABC-Paramount's entertainment/media operations from 1951 to 1986.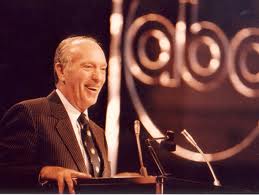 Over the years, he also helped convince Hollywood studios that television could be an ally; he gathered executive talent like Roone Arledge, Michael D. Eisner and Barry Diller; and he presided over the creation of television staples like ''Monday Night Football,'' the mini-series and the late-night news program ''Nightline.'' 
He and his wife, Isabelle, gave $60 million to Harvard Medical School in 1994 for research on neurological diseases.

17) Fast Food on Longboat Key?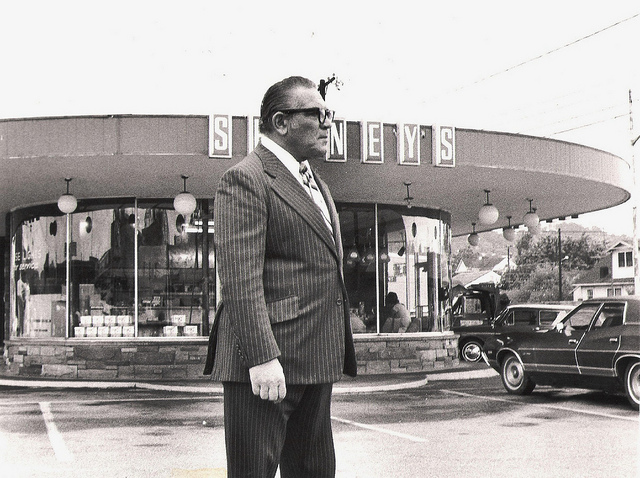 Alex Schoenbaum (1915-1996) - Schoenbaum was the founder of Shoney's Restaurant. Built from one small drive-in restaurant in Charleston, West Virginia to 1,900 franchies with 35,000 employees in 38 states. Until his semi-retirment in 1978, he worked 16-hour days but still managed to spend time with his four children and seven grandchildren. Schoenbaum has given away in excess of $20 million to charities and raised more than $31 million for the Salvation Army.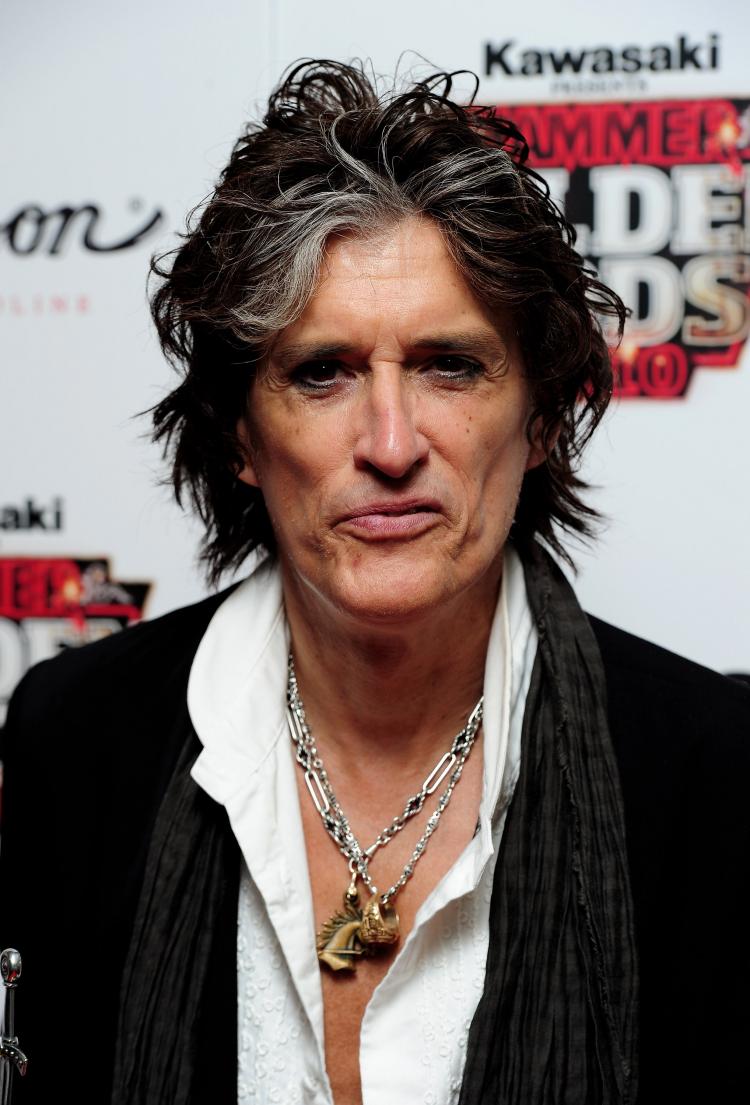 18) Aerosmith in Paradise
Anthony Joseph "Joe" Perry is the lead guitarist, backing and occasional lead vocalist, and contributing songwriter for the rock band Aerosmith. He was ranked 84th in the Rolling Stone's list The 100 Greatest Guitarists of All Time.[1] In 2001, he was inducted into the Rock and Roll Hall of Fame as part of Aerosmith, and in 2013, Perry and his songwriting partner Steven Tyler will be recipients of the ASCAP Founders Award and will also be inducted into the Songwriters Hall of Fame. 
19) Tennis Anyone?
Maria Yuryevna Sharapova is a Russian professional tennis player who as of June 23, 2014 is ranked world No. 5 by the Women's Tennis Association (WTA) and is the top Russian player. A United States resident since 1994,[4] Sharapova has won 32 WTA singles titles, including five Grand Slam singles titles.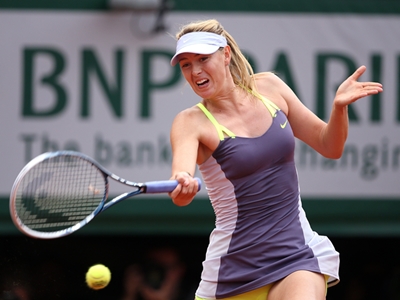 .  
20) Nicholas James Bollettieri is an American tennis coach, born to Italian parents, who has worked with many leading players including Andre Agassi, Jim Courier, Monica Seles, Mary Pierce, Maria Sharapova, Venus Williams, Serena Williams, Martina Hingis, Anna Kournikova, and Boris Becker.