Lock & Leave Alternatives to Condo Living
Posted by Marc Rasmussen on Tuesday, April 24, 2018 at 10:11 AM
By Marc Rasmussen / April 24, 2018
2 Comments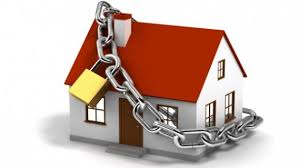 Cathy Loeppke, one of the wonderful Realtors in our office wrote a great piece for those looking to have that secure feeling when living in our sunshine state part time. Take a minute and check this out!
Many of my out-of-state clients are looking for a "lock and leave", secure second home or retirement home and assume the best option will be a condo in a gated community. It can be the best option for some, especially those wanting a beach area property. However, I've encouraged my buyers to expand their thinking about a "lock and leave" home.
I recently had buyers who wanted to focus their search on condos in the immaculately maintained and amenity-rich Lakewood Ranch. Impressed with the condos they viewed, they still wished for a little more space, a 2 car garage, and a larger screened lanai area. Many times, while showing condos, I hear the daydreams expressed surrounding the simplicity and benefits of condo living as well as the "gasps" over a gorgeous view from an upper floor unit. There are so many reasons why condo living can be a wonderful choice for a carefree lifestyle. Yet sometimes, I also overhear concerns about room size, storage space, garage space, pet policies, as well as layout of a balcony and how that affects privacy.
While envisioning themselves in a condo, some begin to remember the things they appreciate about their home and may suddenly become unsure of whether they're truly ready for condo living. Condo living may require some downsizing, but not necessarily inside the living space. The difference may be most felt with the things we tend to do and keep outside the living space.
Most Americans use their garages for more than just a car. Sports equipment, bicycles, kayaks, household cleaners, a second refrigerator, Christmas and seasonal décor, a workbench with tools for tinkering on projects and hobbies, etc. become residents of a garage. Some condo communities do offer garages or underground/covered parking with a storage closet for bicycles, etc. Others offer only surface parking with a private storage closet. In addition, many condo communities do not allow barbeque grills on balconies, but provide a common grilling area for residents. Some condo communities do not allow pets.
Taking time to envision how you want to live and the activities or things that are important to the vitality of your life will help you determine if condo living is for you. Many people are ready for this change of lifestyle in exchange for a care free living environment with great amenities! For those who are not, there are alternatives:
Often within the same preferred price range, a single family home/villa as well as a "coach/carriage" home within a gated, maintenance-free community can be the perfect "lock and leave" alternative for carefree living! They can provide the security and simplicity of condo living, the same types of amenities, but with an attached garage, fewer HOA rules, and more convenient storage options. These types of homes exist in a variety of sizes throughout the Sarasota – Bradenton market area from the Manatee River, to Lakewood Ranch, to Palmer Ranch and beyond. You can find them in communities with marinas, golf courses and tennis courts. Some maintenance free communities go beyond just lawn care service and include roof washing, home pressure washing, or exterior painting on a defined schedule. If you're not quite ready for condo living, but are wanting to simplify your home ownership, ask me about these beautiful homes that will give you the freedom to "lock and leave" and enjoy your adventures without worry!
6 Reasons to Consider Condo Living
Condo living is an ideal match for many people seeking vacation homes or retirement homes or who are too busy to maintain a home. Here are 6 top reasons to consider condo living:
1. Location, Location, Location - just to buy the land where an ocean front, gulf front or riverfront condo is built would cost many times the value of the single unit that you own. Waterfront lots can run into the millions of dollars. Your beachfront condo is sitting on multi-million dollar property, but you pay only a fraction of that cost.
2. Maintenance - most condo buildings require very little maintenance. Living in a condo means that you can spend more of your time doing what you like to do. The condo association takes care of landscaping, building maintenance, painting the building and halls and much more. The level of maintenance can vary, so be sure to know exactly what's included.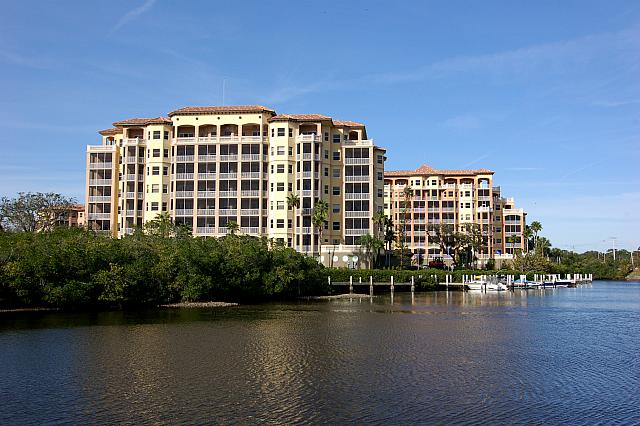 3. Lock and Leave - with a condo, you can feel comfortable when you leave for the weekend or for the season. It's a great comfort to know that you home is protected and secure while you're gone.
4. Amenities - most condos include amenities that are expensive to build and maintain. Most buildings include one or more pools, fitness centers, and club facilities that can be used for gatherings and parties. Some buildings also include tennis. Condos with on-site management include door service for packages and security.
5. Security - many condos and nearly all the luxury buildings employ multiple security features to provide for the safety and privacy of residents. These include codes access to garage parking, coded or keyed access to all building entrances and additional security codes for elevators and building amenities. On-site management and staff provide additional security. You are generally much better protected in a condo than in a single-family house or home community.
6. Beautiful Buildings - many condo buildings are simply striking and very pleasing to the eye. Architects seemingly compete to create the most spectacular buildings. Take the time to check out the buildings where condos are popular in locations like Sarasota or Daytona Beach. It's nice to come home to a beautiful unit in a beautiful building.

Condo Living is not for everyone, but it's a great choice for many people. You owe it to yourself to check our condos before you purchase your next home. It just be the best move you could make.
Contact Us for a List of Amazing Sarasota Condos For Sale