Lakewood Ranch is Nation's 2nd Best-Selling Master Planned Community
Posted by Marc Rasmussen on Thursday, January 10, 2019 at 11:04 AM
By Marc Rasmussen / January 10, 2019
Comment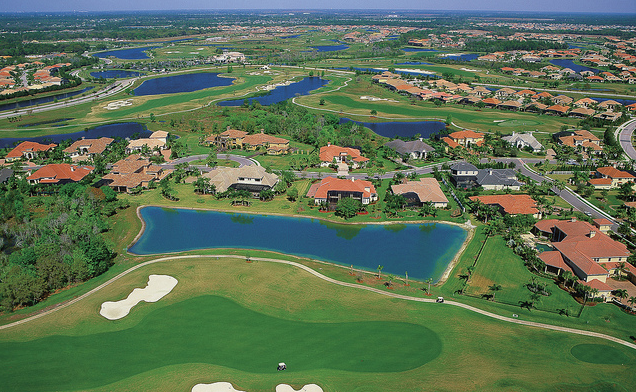 Lakewood Ranch has been recognized as the second best-selling, master-planned community in the country by RCLCO, an independent real estate consulting firm; an increase from its third-place ranking for 2017.
Lakewood Ranch saw 1,479 new home sales in 2018, up from 1,206 in 2017 – a 23 percent increase year-over-year and the best sales year on record for The Ranch. The 23 percent increase way exceeded the average growth of 5 percent on the top-selling list, RCLCO officials said.
Lakewood Ranch's sales numbers at mid-year boosted the community's ranking to second place in the nation for the first half of 2018 – and first in the nation for multi-generational communities – for the first time in its history, according to Maryland-based RCLCO. The robust sales pattern carried throughout the year and secured its spot for the entire year of 2018.
Lakewood Ranch bettered its 2017 year-end position of No. 3 and continued to outpace many other communities in Arizona, California, Nevada, Texas, Colorado, and even Florida. Only one other community in the top 10, located in Nevada, demonstrated a larger percentage of growth. Lakewood Ranch has been among the top-selling master-planned communities in the country for seven years.
The 2018 numbers were achieved, in part, by the opening of new neighborhoods like The Isles by Toll Brothers, and the growth of Waterside, a village located on the southern edge of the The Ranch in Sarasota County. Waterside is situated around several lakes; its much-anticipated town center, Waterside Place, broke ground in October.
"Waterside will include 5,000 homes at buildout," RCLCO officials said, "meaning Lakewood Ranch's time near the top of the MPC Survey will likely continue for the foreseeable future."
An important aspect of The Ranch's success is its multigenerational approach to defining its market.
"Our lifestyle and amenities are without peer and we have a dynamic and thriving business environment," said Laura Cole, vice president of marketing for LWR Communities. "These factors attract consumers of all ages and walks of life. Young families, their parents, and grandparents have all found their home in Lakewood Ranch, and this reinforces our very strong extended family dynamic and helps amplify our home sales."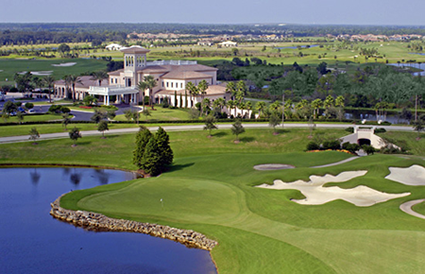 Lakewood Ranch's improvement over its 2017 sales is also due to successful market segmentation – the targeting of various age, income, and household segments with appropriately priced and designed residential product types and lifestyle amenities – filling multiple market niches.
Lakewood Ranch currently offers buyers 19 unique villages from which to choose, with a wide variety of homes types and price points ($180k to well over $1M), a vibrant Main Street that has become a destination for the region, and nationally recognized sports venues like the Premier Sports Campus and the Sarasota Polo Club. The Ranch boasts A-Rated schools, nine institutions of higher learning, and the Lakewood Ranch Medical Center.
Lifestyle is another driver of sales. Two new parks were opened in 2018, with miles of trails and paths, a disc golf course, three dog parks, and watercraft launches. The Ranch boasts a national award-winning lifestyle director, a flourishing farmers' market anchored by an organic community-supported-agriculture program and an ever-increasing list of local vendors, more than 50 diverse clubs, and a seemingly endless calendar of community events, including theater in the field, music in the park, festivals and tournaments.
Lakewood Ranch is a major job center, with more than four million square feet of commercial real estate in place and entitlements for up to 14 million. The newest is CORE (Collaboration Opportunities for Research); a biotech, research and business-focused campus that is home to The Green, a mixed-use retail and entertainment project with 525,000 square feet of space. The Green includes businesses such as Earth Fare, LA Fitness, and a variety of high-quality shops and restaurants ranging from iconic national brands to local concepts. More than 300 luxury apartments are also under construction.
Commercial growth and development are contributors to new home sales as families relocate to pursue career opportunities. The Ranch has more than 1,350 businesses in diverse sectors such as biomedical, technology, insurance, and education.
Another area of growth is those who telecommute. Technology, and the proximity of four international airports for business use when necessary, enable workers to leave highly congested metropolitan areas and pursue their careers and family lives here. Lakewood Ranch's location close to the beaches, cultural, and sports offerings allow residents to experience a higher quality of life without sacrificing big-city conveniences.
Sales in Lakewood Ranch are coming from throughout Florida, including an influx of buyers from Tampa, Orlando, and the east coast, as well as New York, New Jersey, Connecticut, Illinois and the mid-Atlantic. People are also coming, in increasing numbers, from Georgia and California.
View all properties for sale in Lakewood Ranch
RCLCO has been ranking master-planned communities since 1994; for more information, visit www.rclco.com.
Original Content posted through: Florida Trends