How to Get the Best Deal on a Home
Posted by Marc Rasmussen on Monday, August 21, 2017 at 1:16 PM
By Marc Rasmussen / August 21, 2017
Comment
Looking for the best deal on your next Sarasota home purchase? Here are seven tips to help you get the best price.
1) Pay Cash or Make Offer with No Financing Contingency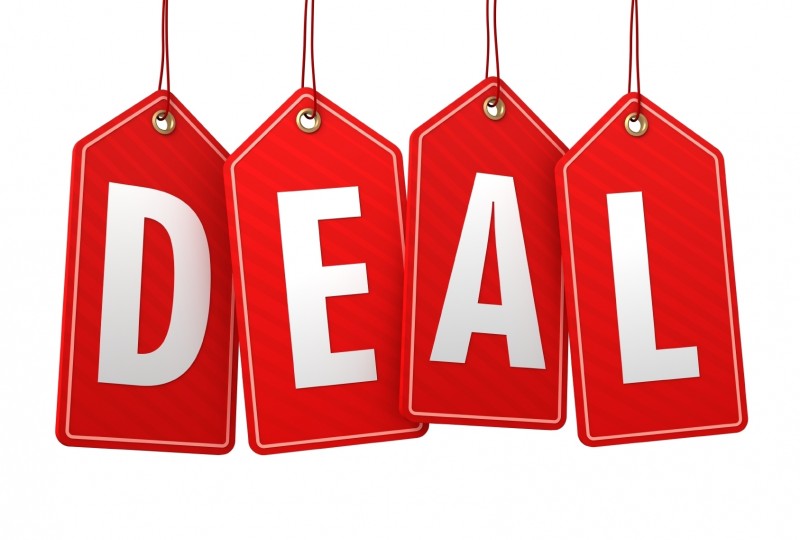 If you pay cash or remove any financing contingency from the purchase agreement then chances are good that you will get a better price. Put yourself in the shoes of a seller. Wouldn't you take less for your home if a potential buyer removed any financing contingency from their offer? Most sellers would.
When there is a financing contingency in an offer there is always that risk that the buyer can cancel the purchase. Maybe the property won't appraise out. Maybe the buyer will lose their job. Maybe lending guidelines change and the buyer cannot get a mortgage. This uncertainty can be unsettling for a seller.
2) Quick Closing
Who is more likely to get a better price - a buyer with a closing in 3 weeks or one who wants to close in 3 or 4 months? Most sellers want to get the process over quickly and move on with their lives. Buyers who offer a fast closing tend to get a better price with those sellers who are prepared. Some sellers are unprepared and do not want to close quickly. Those sellers are unlikely to give a better price. However, most of them prefer to get the transaction done quickly.
3) Large Escrow Deposit
Let's say you are selling a home and your asking price is $350,000. Buyer 1 offers $325,000, is pre-approved for a mortgage, wants to close in 4 weeks and puts $15,000 in escrow. Buyer 2 comes along and offers $330,000, is pre-approved for a mortgage, wants to close in 4 weeks but only puts $2,000 in escrow. Which buyer would you take? Even though buyer 1 is offering less I would still work with them.
In the grand scheme of things $2,000 is not much money. Imagine taking buyer 2. You sign the contract and then figure out where you are going to move. Then you price out three movers. Pick one. Pack all of your belongings in boxes. The movers come and put it on the truck. You then go to closing and the buyer does not show up and decides not to close. You get to keep the $2,000 escrow deposit. Woop dee do! That probably does not even pay for the mover. A larger escrow deposit will typically get you a better price.
4) As-Is
Sellers who have previously gone through a home sale where there were plenty of repair problems will usually give a better price for an as-is contract. The thought of making a bunch of pain in the neck small repairs to satisfy a picky buyer can bring on a huge headache.
"This is not fixed right!"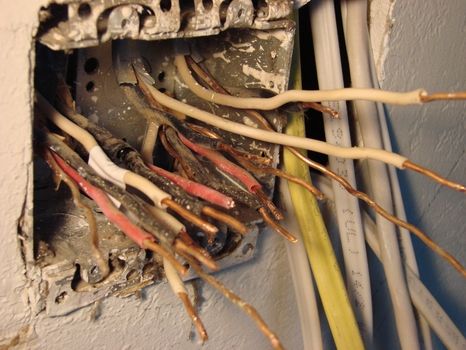 "I am not happy with this repair!"
"Since you didn't fix this to my liking we will have to delay closing!"
"There is a slight leak in the kitchen faucet!"
Many sellers will give a better price if they don't have to make any repairs. Imagine being a seller and buyer 1 will give you $450,000 but asks you to fix everything up to $5,000 or buyer 2 who offers $445,000 but will not make you fix anything. If your home is new or recently remodeled with very few repairs needed then you might take buyer 1. If your home is older with lots of little fixes  needed then you might take buyer 2.
5) Do Your Research
How can you determine a good value if don't know what similar properties are selling for?
When comparing properties you should not just look at size. Many people overuse dollar per square foot or $/sq. ft. There is more to a home than just size. You should look at neighborhood, condition, amenities, view, lot size, upgrades, schools etc. 
Your Realtor is a good source for up-to-date, accurate information on recently sold "comps" or comparable properties in the neighborhoods or condo buildings you're interested in. You can also compare against properties that are currently under contract, as well as those that failed to sell. Analyzing all of these comparable properties will help you determine if the price you are offering is fair. A reasonable seller will price their property based on similar market comparable properties, especially if they want to be competitive. 
Again, you can't determine a good deal or negotiate one if you are not up to speed on the real estate market.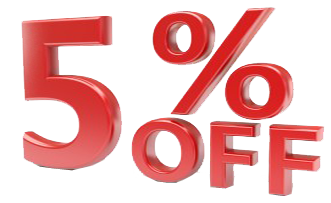 6) Manage Expectations
Remember, you are looking to purchase property in Sarasota, Florida and not Detroit, Omaha, Cleveland, Chicago, Pittsburgh or any other irrelevant real estate market. Just because you can offer 30% off list price in your home town doesn't mean it will work here. We Realtors often hear about how it works back home, and we love to hear those stories, but you are buying property here in Sarasota. Every market is different and has their own characteristics.
So far this year, the average discount from the last asking price is 5%. Feel free to make offers 30%-40% off of list price but you are probably wasting your time. 
7) Buy in a Depressed Real Estate Market  
Warren Buffett was quoted saying, "Be Fearful When Others Are Greedy and Greedy When Others Are Fearful". Often times it is a good strategy to purchase real estate (or other assets) when no one else is interested in buying them. If you are buying a home for mostly investment purposes it might be best to wait until the market is depressed. However, you might have to wait several years before you can purchase. 
Getting the Best Price
If you want to get the best price then try making an as-is offer in a depressed real estate market, with no financing contingency, a substantial escrow deposit, a quick closing and on a property where you have done your market research. ;-)