Home Seller's Guide to Downsizing
Posted by Marc Rasmussen on Friday, March 23, 2018 at 12:47 PM
By Marc Rasmussen / March 23, 2018
Comment
Home Seller's Guide to Downsizing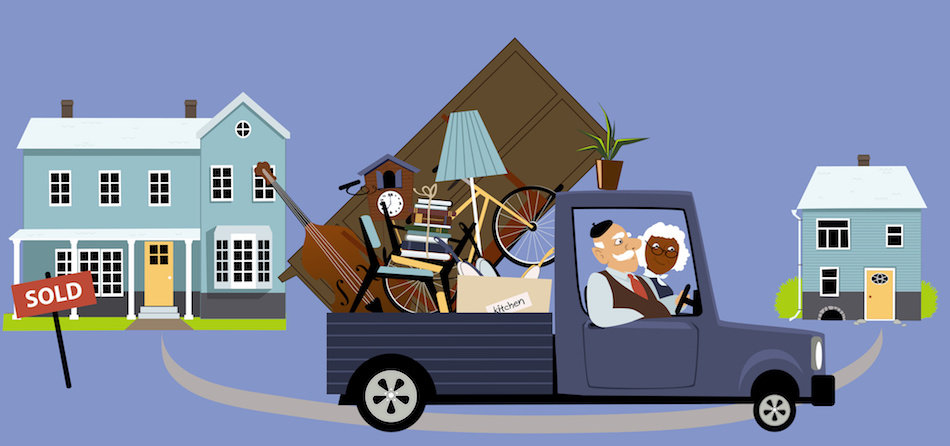 Downsizing to a smaller home is a time consuming project. Downsizing at the last minute can lead to feelings of unhappiness, frustration and overwhelmed. Getting started early and taking an organized approach can help.
Start One Year Early
Homeowners who know in advance that they plan to buy a smaller house can start early. In fact, it helps to start as early as one or two years before trying to buy a smaller property. These tips can help:
Go through holiday decorations as they are put up over the course of a year and separate those items that are no longer needed.
Sort through seasonal clothes as they are worn and decide what can be taken to consignment.
Go through one room of the house each month and decide what can be sold, given away or thrown away.
Many homeowners find that it helps to follow a pre-established plan. This can ensure that the project proceeds on course and is finished by the time that it's time to pack up and sell the house.
Assess the Space
Once an offer is made on a smaller house, downsizing home buyers can asses the new space. This is done by taking measurements of the new home and the old home to compare how much space will be lost. Home buyers who need access to a home that they're purchasing must go through their real estate professional to coordinate access. Buyers who are purchasing a home remotely can ask their real estate agent to measure the space for them.
Get Rid of Furniture
Once the measurements have been taken, Sarasota home buyers must get rid of furniture that won't fit. This usually involves measuring the dimensions of pieces of furniture and drawing different arrangements with each piece in the new home. Although it can be time consuming, the downsizing home buyer who does this knows exactly how much furniture must be kept and how much must be given away or sold.
Go Through Closets and Storage Space
Going through closet space and storage space is a big part of downsizing. Downsizing home buyers must go through each box, bin, basket and drawer, one by one to mark items to be kept. When this is done, the items to be gotten rid of must be divided into four piles:
Recycling
Landfill
Consignment/garage sale
Give away
The give away pile is anything that can be given away to friends and family. Usually these items are special mementos that make good family heirlooms. The consignment/garage sale pile usually consist of clothes that people will want to buy, books and furniture. Often, home sellers will start holding a garage sale and then give to consignment anything that doesn't sell in the garage sale.
The landfill pile consists of trash like expired dry foods, broken household objects, clothes with holes, etc. Finally, the recycling pile is anything that must be handled separately by sanitation and cannot or should not be put directly into a landfill. This consists of rubber tires, paint, cleaning products, cans, boxes, wood and other materials that can be re-purposed.
Get Help From Loved Ones
Downsizing is a big job. Home buyers who are downsizing often need to ask for help from friends and loved ones throughout the process. This makes the downsizing process more enjoyable and also prevents injuries.
Work With a Real Estate Agent
Many downsizing home buyers find that it's important to stay in close contact with a real estate professional throughout the downsizing process. A real estate professional can help a downsizing home buyer gain access to the new property throughout the purchasing process, so he or she can decide what to keep and what won't fit in the new home.