Home Inspections for Luxury Homes: What Buyers Should Know
Posted by Marc Rasmussen on Thursday, December 21, 2017 at 11:47 AM
By Marc Rasmussen / December 21, 2017
Comment
Home Inspections for Luxury Homes: What Buyers Should Know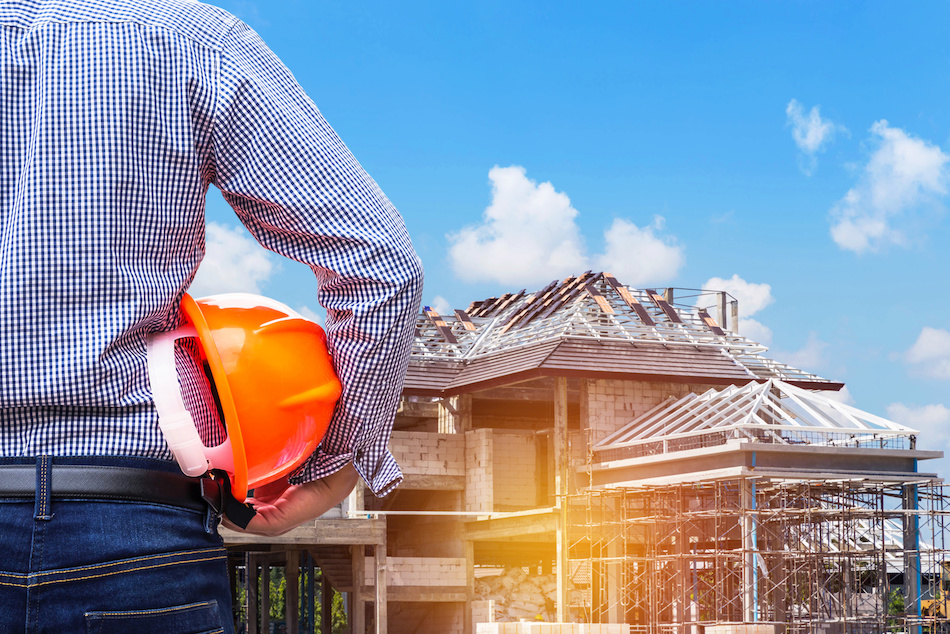 State-of-the-art amenities and extravagant additions are becoming commonplace in high-end real estate, creating homes that easily rival some of the most discerning five-star resorts. From high-tech home automation systems to wine cellars and over-the-top spas and pools, owners are seeking a full-time lifestyle within the confines of their homes. With builders stepping up to meet the demands of buyers seeking extravagance, inspections for luxury homes involve quite a bit more than the average home inspection. Consider the following when purchasing any luxury home.
The Ultimate Convenience is Technology
Let's face it—convenience is luxury, so high-tech homes are exactly what buyers ready to invest serious cash are looking for. Home automation systems today can control lighting, security systems, adjust home temperatures and perform features such as lighting the fireplace or playing a homeowner's favorite tunes. Because these systems are highly integrated and operate from a streamlined system, it's essential to ensure that those performing luxury home inspections have the tools and experience to perform smart home automation testing during the process. A proper inspection of luxury real estate will ensure that everything functions in sync and that important applications don't fail when they're most important.
Wine Storage Rooms
One of the front and center showpieces of any luxurious home is the presence of a proper wine storage room. Wines are finicky, and both white and red wines require specific storage temperatures and humidity levels to properly ferment to provide aficionados with the ultimate tasting experience. When a wine storage or tasting room is present, luxury home inspections should include a detailed investigation of the cooling unit's functionality and ability to hold proper temperatures. An inspector should also check the humidity levels and temperature in the red storage area to ensure the wine room's electronics perform optimally.
Private Spas & Resort Style Pools
Seamless infinity pools with swim-up bars, Olympic-sized lap pools, opulent jacuzzis, spa-like saunas and steam rooms are highly sought after by luxury real estate investors and homebuyers. While these in-home amenities are incredible features, there are numerous considerations that a home inspector must take into account. Foundation conditions and the functionality of spa and pool features should be a basic part of any luxury home inspection. If waterfalls and additions such as slides or swim-up bars are present, these too should be fully checked out.
Indoor-Outdoor Living Spaces
Extravagant outdoor kitchens complemented by living room-style furnishings, poolside cabanas and cozy fireplaces are a growing trend among homeowners seeking extravagance steps beyond their abode. Outdoor cooking spaces often feature grills, stoves, rotisseries, refrigerators, stovetop burners, gas lines and other attachments require a close look by those inspecting Anna Maria Island luxury homes. A qualified luxury home inspector can help identify any potential safety hazards that should be negotiated prior to buying or selling homes with outdoor kitchens.
Sporting Courts and Indoor Recreation Areas
Homes designed for entertaining often feature in-home and on-site game rooms, bowling alleys, tennis courts, basketball courts and other recreational spaces indoors and out that make every gathering over-the-top. Buyers and sellers want to have a home inspector with experience in determining the quality of the structural integrity and the accuracy of integrated electronics of such spaces before signing a contract. After all, in the middle of a competition is no time to experience a system breakdown.
Looking to buy or sell a luxury home and need advice concerning qualified and licensed home inspectors with the skills necessary to evaluate high-end homes? Contact an experience real estate professional today.