Higher Education: What Sarasota has to Offer
Posted by Marc Rasmussen on Wednesday, February 6, 2013 at 2:40:32 PM
By Marc Rasmussen / February 6, 2013
Comment
I love writing about the million things Sarasota has to offer: nightlife, culture, beautiful weather, endless gorgeous beaches, great shopping, wonderful restaurants… I could go on.  And I will.  Because here is something that should be talked about more when it comes to our wonderful little city: our wealth of higher education facilities.  This blog is going to cover only four of them, but look for another education blog in a few weeks about continuing education – classes that are all about learning, for all ages and stages of life.
You may know what schools we have to offer here but do you know how well they rank? We have #1 ranking art school (Ringling School of Art & Design), a #3 best value college (New College of Florida), top-ranking graduate programs (University of South Florida – Sarasota-Manatee), and one of the best culinary schools in Florida (Keiser University)?  Here is a little bit more information on each.
New College of Florida
Recently dubbed (again!) the #3 Best Value School in the country by The Princeton Review is Sarasota's own public liberal arts school New College.  Just over 800 students attend this school, which emphasizes individualized learning of the academically talented.  Similar to Sarasota at large, New College celebrates culture of all kinds, with student art shows, community discussion panels, and its own concert series called New Music New College.  The bonus: the beautiful campus (comprised of several former Ringling-owned mansions) is located right on Sarasota Bay, surrounding the Ringling Museum on either side, so you just can't find a better place to watch the sunset on a college campus!
University of South Florida Sarasota-Manatee 
The regionally-accredited branch of the University of South Florida offers 16 bachelor's degrees, 12 graduate programs, and several graduate and undergraduate certificate programs.  USF-SM is located just north of New College's campus on the bayside of US-41.  USF, which is comprised of three separately accredited institutions in Tampa, St. Petersburg, and Sarasota-Manatee, has an overall enrollment of about 47,000.  The resources of a major public research university are brought to the student population of the Sarasota-Manatee branch, which houses about 4,500 of the total USF student population.
Keiser University
One of Florida's largest career-focused universities is Keiser.  They have branches all over the state and the one here in Sarasota is located in the Cooper Creek area of north Sarasota.  It offers 19 graduate programs (more if you count the specializations in each), 27 bachelor's programs, several AA programs, many degree certificate programs, and English as a Second Language courses.  Let's not forget about their comprehensive culinary and pastry arts schools!  Yum.  Something interesting about Keiser that I did not know until researching for this article: all their classes are taught one at a time, for four weeks, so you get more intensive study in one area in a shorter amount of time and are not distracted by several classes at once.
Ringling School of Art & Design
One of the nation's foremost schools of art and design, Ringling is a not-for-profit, private, fully-accredited college offering 14 bachelor's degrees in areas of art and design.  Since I moved to Sarasota, I've learned that Ringling's animation department is one of the best in the nation and is ranked #1 in North America by 3D World magazine, an international magazine for 3D artists.  Alums of Ringling work at DreamWorks, General Motors Advanced Design Center, Pixar, Warner Brothers, 20th Century Fox, Disney, and many more.  Look for the exhibit located at their new Sarasota Museum of Art (located at the historic Sarasota High School building south of 301 on Tamiami Trail).  While the building's interior is still under renovation, the current exhibit of huts made of twigs can be seen from the traffic lanes of 41, and is even cooler up close.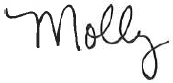 Molly Russo, Sarasota Lifestyle Guru